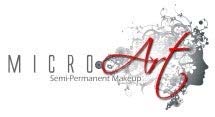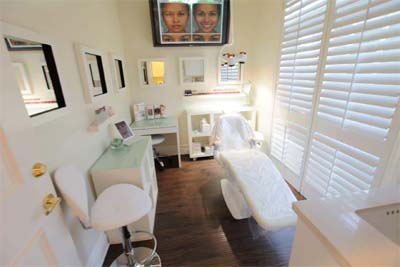 MicroArt is Semi Permanent Makeup that eliminates all the side effects of traditional permanent makeup or cosmetic tattooing. MicroArt Semi Permanent Makeup is applied on Eyebrows to shape, and thicken using 3d hair strokes, Lash line to create the illusion of thicker eyelashes. Lips to shape, define and add color, Scalp to create the look of thicker hair using 3d hair strokes. Areolas to correct the shape and color, Vitiligo to add missing pigment to the skin and camouflage, Scars to camouflage discoloration of scars. The results are so natural that both men and women wear it. The procedure only takes an hour per session and lasts up to 3 years with no downtime or any of the side effects of permanent makeup. This proprietary procedure is only available at MicroArt in order to maintain the high standards and quality or the work. The proprietary procedure includes specialized equipment products and techniques that create the most natural looking results.
Established in 2009, MicroArt™ Semi Permanent makeup was created by Tanya York who started her career as a special effects makeup artist in the Hollywood movie industry over 2 decades ago. After many years of development working with a team of electronic engineers and cosmetic chemist MicroArt was finally perfected as a solution that eliminated all side effects of permanent makeup as well as looking so natural that no one can tell you are wearing makeup. MicroArt™ has been performed on thousands of clients and is proven to look beautiful. MicroArt™ is listed on Wikipedia All Micro Artist goes through an intense 6 month full time training before being licensed by the company. Each technician is personally trained by Tanya York, the creator and does not get licensed unless her skills are perfect. MicroArt™ is a proprietary semi-permanent makeup procedure which eliminates all the side effects of permanent makeup filling the void between traditional makeup.
Tonya has a very unique process that delivers amazing results. She did a great job on my eyebrows, and I am very pleased. It hardly hurt and was done within the hour. It was an "A Plus" experience.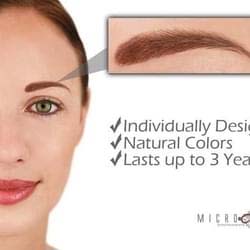 MicroArt is located at Brighton Dialysis Associates Medical Group
9400 Brighton Way #201, Beverly Hills, CA 90210
(888) 943-8880
Haus Laboratories Makeup By Lady Gaga Launches Collectible, Limited-Edition "BAD KID VAULT" Makeup Set -- Featuring All The Products Needed To "Recreate" Gaga's Iconic BORN THIS WAY Makeup Looks

Lady Gaga's beauty brand, Haus Laboratories, celebrates the 10th Anniversary of the creative visionary's groundbreaking BORN THIS WAY album with the introduction of the BAD KID VAULT – a covetable, limited-edition makeup box set of 16 Haus Labs beauty products including best-selling, highly-rated eyeliners (liquid, pencil, and kohl), lip crayons, glosses, and their iconic red sparkle lipstick. Just like the album and anthemic songs have done for the past decade, the set empowers consumers to love and express themselves freely.
The curated full size assortment gives fans the creative freedom to recreate Gaga's iconic BORN THIS WAY visuals in a super limited-edition box adorned with a behind-the-scenes selfie taken on the set of BTW, and special message from Gaga. Named after the fan favorite "Bad Kids" track, the limited-edition VAULT is available exclusively on hauslabs.com for $250 (valued at $318+) and drops 9 AM PST June 8.
As part of the celebration throughout the month of June, Haus Labs will be giving away 3 signed-by-Lady Gaga VAULTS on the @hauslabs Instagram platform as well as kicking off a makeup transformation and lip sync challenge on TikTok, sharing a plethora of first-ever digital programming with Global Makeup Artist Sarah Tanno and Gaga's Born This Way makeup artist Val Garland, and also releasing amazing Born This Way makeup looks from friends of the brand.
SIGNED BY LADY GAGA VAULTS: VAULTS SIGNED BY LADY GAGA (3) will be given away on 

Saturday June 12

, 19 and 26 at 

9 AM PST

 sharp @hauslabs Instagram. Winners who follow, like and tag a post will be selected.
HAUS LABS TIKTOK: @hauslabs TIKTOK CHALLENGE, starts 

June 8

 – using hashtags #BTW10 and #TRANSFORMATION. Fans are encouraged to create a BEAUTY look and sing or lip sync along to their favorite BTW track with a chance to be reposted on @hauslabs social channels.
BTW MAKEUP INTERVIEWS WITH MUAS SARAH TANNO AND VAL GARLAND: The channel will also release an IGTV series kicking off 

June 22nd

 featuring Haus Laboratories Global Artistry Director 

Sarah Tanno

 in conversation with international makeup artist and Gaga's primary makeup artist from the time, 

Val Garland

, sharing behind-the-scenes makeup stories from the Born This Way era.
INSPIRED BTW + HAUS LABS MAKEUP LOOKS: Haus Labs is also partnering with various friends of the brand across the creative spectrum including makeup artists drag queens and Little Monsters all of whom will be putting their spin on BTW looks using products from the vault.
FOUNDER LADY GAGA SHARES:
"I've come to accept that I discovered my beauty by having the ability to invent myself and transform. They said I was weird. But really, I was just born this way."
PRO TIP FROM SARAH TANNO, LADY GAGA'S MAKEUP ARTIST, and the Global Artistry Director of Haus Labs:
"Take the pressure off perfection and release your inner BAD KID! This VAULT includes every product you'll need to free yourself. Don't worry about being technical, draw the line with your Punk eyeliners and see where it takes you. All 3 of my favorite black liners are included. Eye-Dentify Gel Kohl, which I love to create shapes or use to make a one-product smokey eye. Liquid Eye.Lie.Ner to add slick dimension with our matte, blacker than black formula and our Micro-Tip for all the fine details you want to design."
ADDITIONAL BTW OFFERS:
In addition to the VAULT, Haus Laboratories will also launch a second set, the BE KIND. BE BRAVE. BE YOU. BUNDLE (which will be evergreen), exclusively @hauslabs.com on June 8. The BUNDLE includes Lady Gaga's New York Times bestselling book Channel Kindness along with 3 top-selling Haus Laboratories Le Monster Matte Lip Crayons in 3 popular shades (bella, exotica, and talk dirty) available for $55 (valued at $79+).
HAUS LABORATORIES // @hauslabs //www.hauslabs.com  // #hauslabs
Launched in 2019 by artist and creative visionary Lady Gaga, Haus Laboratories is a global, digitally-native makeup brand that celebrates art, color, and self-love – believing that beauty is how you see yourself (not how others see you). The brand's mission is to empower and uplift through makeup with $1 from EVERY purchase on hauslabs.com going to Lady Gaga's Born this Way Foundation supporting the mental health of young people, to create a kinder and braver world. Haus Labs offers iconic, unstoppable, long-wear eyeliners in liquid, micro-tip, kohl and gel pencils, fan-favorite lipsticks, Le Monster Matte Lip Crayons and their new award-winning, ultra-hydrating PhD Hybrid Lip Oils. ALL products are Made with Kindness: 100% vegan and cruelty-free. Haus Laboratories makeup is sold exclusively at amazon.com and hauslabs.com.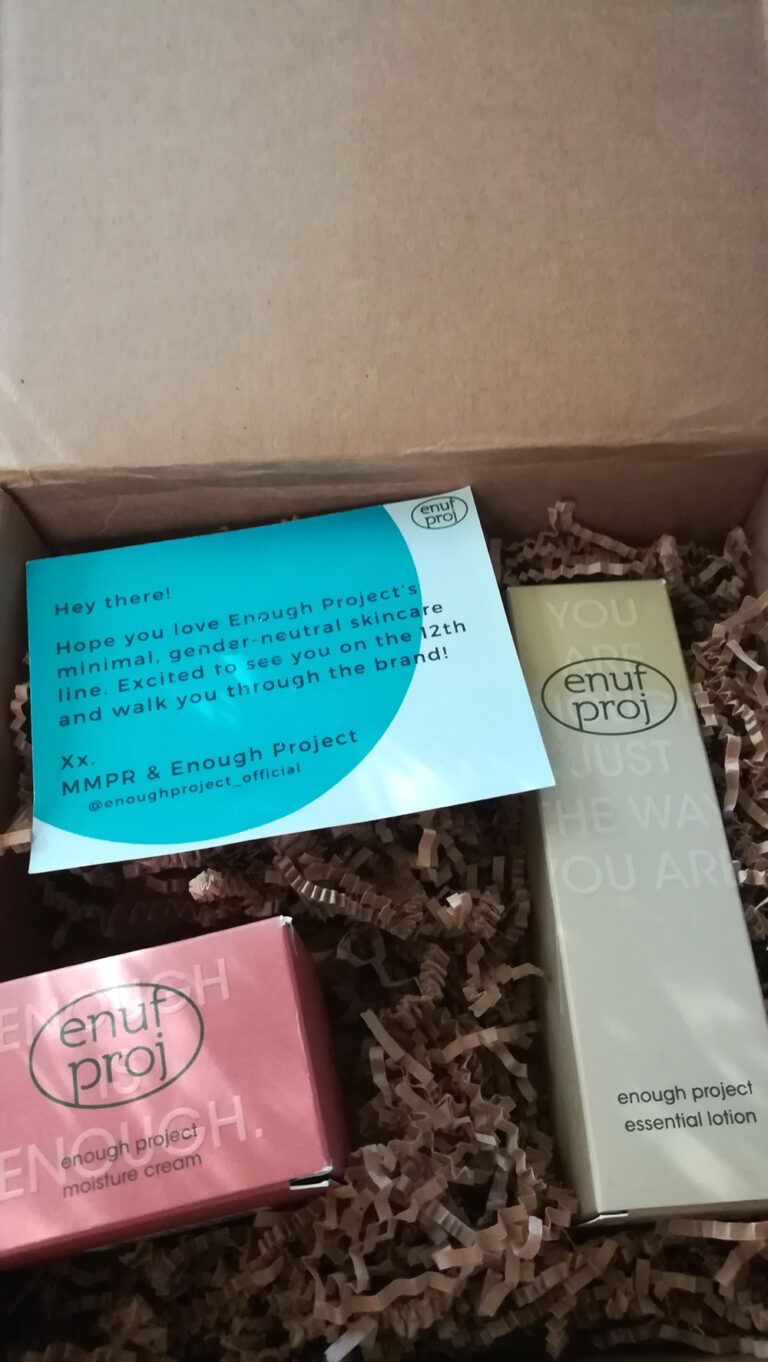 What's in the box provided by Michele Marie PR:
Essential Lotion and All-in-One Essence and Moisture Cream all under $20. A key ingredient across all products, Beta-Hyaluronic Acid, is proven to be 1.5 times more effective than common hyaluronic acid in promoting skin regeneration within 24 hours. The Moisture Cream also utilizes Bakuchoil, a natural alternative to retinol that aids in anti-aging.
Enough Project is available on Amazon.
What's New in Beauty Products provided by Michele Marie PR
What's included in the Box:
Recharge Replenish and Revitalize Tired Skin Serum

100% Pure Cotton Sheet Mask for Freah Youthful-Looking Skin

Moisturize and Soothe Sensitive Dry Skin Serum
By MADECA DERMA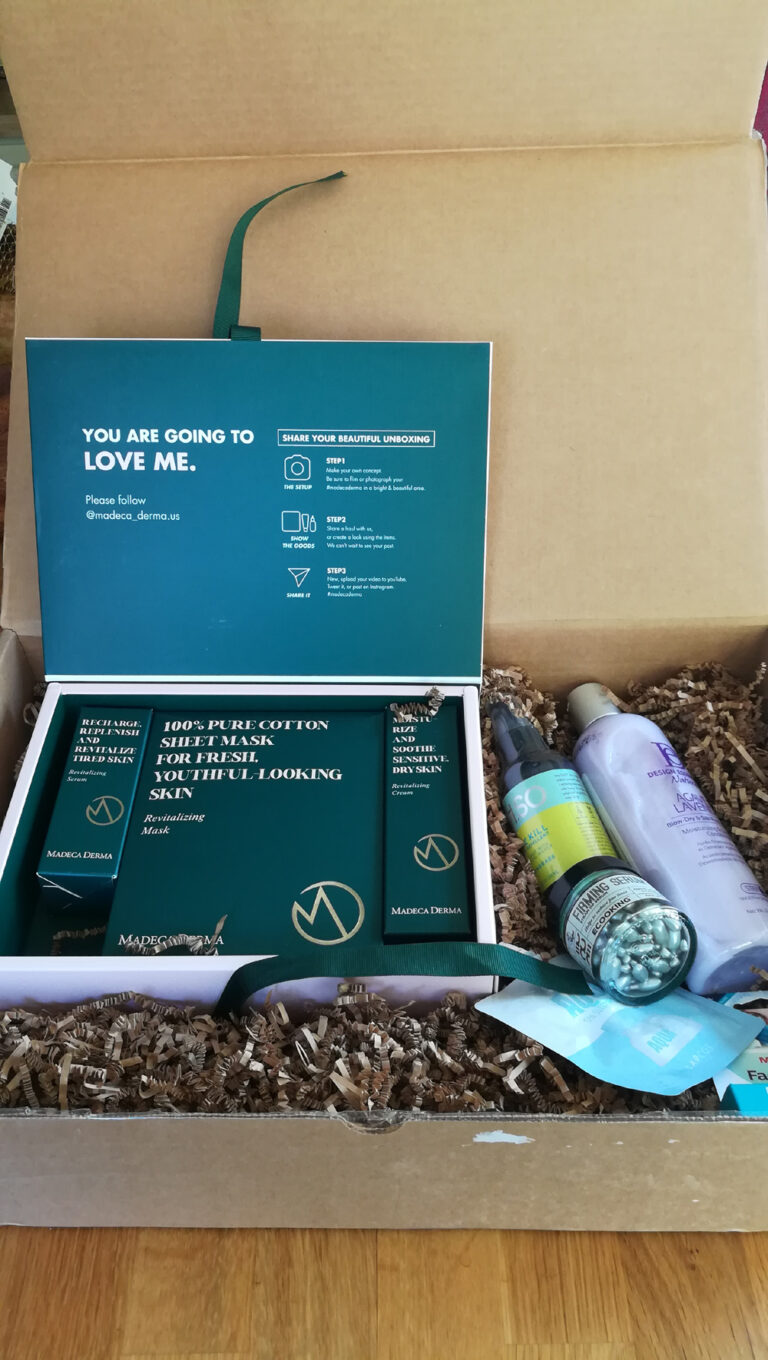 Agave & Lavender Blow-Dry & Silk Press Collection Moisturizing & Detangling Conditioner by Design Essentials Natural.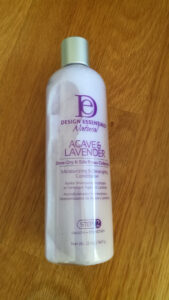 Buzz Kill Insect Repellent Deet – Free with Colloidal Silver "Lemongrass" by SHOPOHSO.COM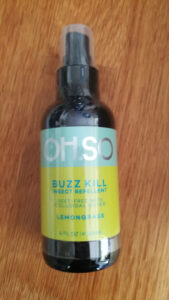 Firming Serum helps to reduce fine lines includes 60 Capsules by ECOOKING.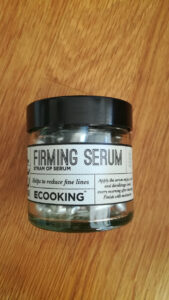 AQUA Spa Sleeping Mask by LAPCOS.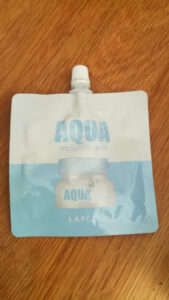 Face Balm for Masks helps to reduce friction, chafing & chapped skin with Vitamin E & Aloe by MedZone.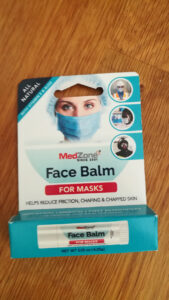 AG HAIR DONATES 5,000 BOTTLES OF HANDS FREE SANITIZER TO LOCAL CHARITIES AND RESTAURANTS
In response to the global pandemic that spread to North America in March, AG Hair swiftly redirected production towards manufacturing hand sanitizers to help meet public demand. Now, the Vancouver-based haircare company has donated 1,200 bottles each of its Hands Free hand sanitizer to the United Way, Canuck Place Children's Hospice, Greater Vancouver Food Bank and BC Cancer Society, as well as to local restaurants. 
AG Hair's Hands Free hand sanitizer exceeds the Centre for Disease Control (CDC) and World Health Organization's (WHO) sanitizer guidelines with a powerful combination of germ-killing corn-derived alcohol and soothing vitamin E, glycerin and aloe. The stylishly packaged sanitizer – available in a gel or spray formula – is now available to the public for $12.99 through the AG Hair website. Both products are manufactured in the company's state-of-the-art, 70,000-square-foot headquarters in Coquitlam, B.C.  
"As businesses open and people begin to resume their lives after months of quarantine, we are proud to offer a natural hand sanitizer that fits seamlessly into everyday routines," says Graham Fraser, CEO of AG Hair. "Recognizing that sanitizers and disinfectants are now a key part of self-care, we've designed our Hands Free sanitizers to be gentle enough for frequent use and aesthetic enough for display. We're thrilled to donate thousands of these bottles to frontline and restaurant workers, to thank them for keeping us safe and healthy."
"Throughout the COVID-19 pandemic, Canuck Place Children's Hospice continues to provide critical care to children with life-threatening illnesses and families across B.C.," says Margaret McNeil, CEO of Canuck Place. "Generous donations like the hand sanitizer from AG Hair supports our clinical teams, staff and children and families in hospice through this challenging time. We are immensely grateful for the gift of this product and partnership with an incredible local business, AG Hair."
Over the past 30 years, AG Hair has built a reputation as a leading producer of professional grade haircare products that are cruelty-free and crafted without salt, PABA, parabens or DEA. Certified by Health Canada and the FDA as an over-the-counter (OTC) drug production facility and a Health Canada Natural Health Product (NHP) facility, AG Hair follows strict GMP guidelines with a qualified team of R&D and QC/QA technicians overseeing all aspects of production. The company was also recognized as one of Canada's Best Managed Companies in 2020 for overall business performance and sustained growth.
Committed to giving back to communities around the world, AG Hair is a proud partner of One Girl Can, a Vancouver-based charity that strives for gender equality through education for girls living in extreme poverty in Kenya. 
For more information about AG Hair or to purchase Hands Free hand sanitizer, visit www.aghair.com
Cosmoprof North America Postponed to September 20-22, 2020

To ensure the safety of all partners and guests, the show will take place
September 20-22, 2020.
Given the unprecedented health situation the world is currently facing with COVID-19, event organizers BolognaFiere and the Professional Beauty Association have postponed the 18th edition of Cosmoprof North America to September 20-22, 2020.
"We have decided that rescheduling the show is necessary to ensure we are providing our partners and guests with the safest and most fulfilling experience," says Enrico Zannini, General Manager of BolognaFiere Cosmoprof SpA. "We have a responsibility to protect our exhibitors' investments while delivering a show that meets and exceeds our international guests' expectations. This decision was not made lightly and follows careful consideration of the global health emergency at hand."
"The health and safety of our partners and guests is our number one priority, and we will continue to monitor this constantly evolving situation accordingly," says Steve Sleeper, Executive Director of the Professional Beauty Association. "As the beauty industry as a whole is forced to physically separate during this time, there is no doubt that we will come together stronger in the months ahead to create a show experience that resonates and connects."

In the coming months, Cosmoprof North America will continue to monitor government agencies and public health officials, including the CDC and WHO, and will make ongoing assessments. Meanwhile, the entire team will be focusing on reorganizing the show's dynamic activations and initiatives to ensure that the 18th edition is its most successful yet, and that we can offer a safe and productive environment for all.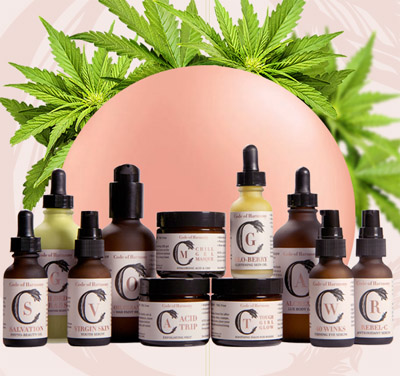 S.P. – One of the best facial I have ever had.
All the products are all natural and made in house.
Launched in 2017 by beauty industry vet Janet Schriever, with a laser focus on CBD beauty products for skin health and wellness, CoH is becoming the go-to CBD brand for professional Aestheticians and clean beauty enthusiasts.
CoH is hand crafted in Janet's beautiful chemistry lab (no toxins to be found here!) in California which also serves as a one stop shop skin pharmacy and facial bar. Carefully combining CBD (sourced by Janet herself to ensure efficacy and quality) and synergistic botanical, the CoH brand is known for efficacious CBD products and a personal approach to educating the consumer and Aesthetic professionals.
Designed to calm the internal system, fight inflammation, and brighten skin CoH provides innovative treatments (both at her facial lab and in her take home beauty kits) that she can personalize based on skin type using CBD-based formulas aimed at enhancing the skin's natural glow. Featuring vegan and natural ingredients with anti-inflammatory properties, the collection includes facial washes, scrubs, serums, moisturizers and more. With product names like "Acid tripexfoliating melt" and "40 winks eye serum," CoH is sure to satisfy even the most discriminating beauty aficionado.
The Code of Harmony spa offers the first of its kind full CBD facial protocol from cleansing and exfoliating to the masque and finishing serums. The Code of Harmony facial is a sensory experience, invoking relaxation with rich, natural textures and aromatherapy. In the treatment room, Janet will fuse holistic tools such as Gua Sha and Kansa Wands alongside electrical modalities, like Galvanic or LED therapy depending on your skin condition, for the optimum CBD relaxation facial.
Code of Harmony is located at 352 East 4th St, Long Beach, 90802, CA
North Florida Surgeon Creates Science-Based Skincare Line Using Nobel Prize-Winning Technology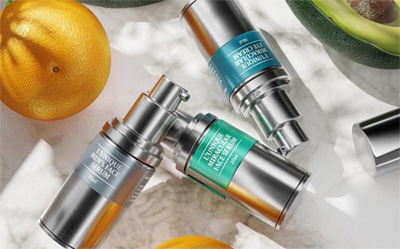 Nourishing Biologicals , a science-based skincare company, was created by North Florida surgeon, Dr. George Sadowski M.D., to treat the cause, not the symptom, of aging skin with advanced Miracular Cellular Communication™.
Dr. Sadowski's patients often asked him to recommend skincare products for post-surgery treatment, but he couldn't find a product-line that used ingredients that truly addressed the issue of damaged skin.
"As a biologist and surgeon with over 30 years of professional experience, I came to develop a skincare company because most of the products I had tested over the years were ineffective, didn't contain the active ingredients necessary to really work, and even contained toxins in some cases," said Dr. George Sadowski M.D., founder of Nourishing Biologicals.
Nourishing Biologicals is the result of painstaking research that uses Nobel prize-winning technology to create one of the most advanced skincare lines on the market. Dr. George's profound discovery of Miracular Cellular Communication™ allows ingredients within Nourishing Biologicals products to repair defects at the cellular level through the penetration of the skin.
Dr. Sadowski also found that for a product to work it must follow the 500 Dalton Rule. Simply put the 500 Dalton Rule stipulates that molecules applied to the skin that weighs more than 500 Daltons can't penetrate the skin to cause an effect. Because of this, formulas claiming to improve skin health must contain ingredients that conform to this rule or contain ingredients such as growth factors that work through cell receptors.
Skincare products must also be formulated with toxic-free ingredients that can combat free radical damage and inflammation to truly treat the underlying problem of aging. This can be done using naturally occurring compounds such as anti-oxidants, anti-inflammatories and growth factors. These types of ingredients work to prevent and reverse, rather than simply treat the inflammation.
The brand's L'Unique Miracular Rejuvenation collection contains the latest ingredients involved in cellular communication and active constituents proven to work by quantifiable, scientific studies. Ingredients include hyaluronic acid, peptides, and growth factors that promote the rebuilding of collagen, elastin, and new skin cells.
At first, Nourishing Biologicals was only offered to Dr. Sadowski's patients. Now, the four product anti-aging skincare line is availble to the public.
After the brand conducted twelve-week medical trials, each patient saw positive results, providing exciting data from the trial period is supportive of this promising new approach for treating individual's unique skincare needs.
To learn more about Nourishing Biologicals, please visit http://www.nourishingbiologicals.com.

Crepe Erase from Guthy-Renker is set of skin-care products that claim to get rid of "crepey" skin and will start working the moment you apply it. Crepe Erase is promoted by Jane Seymour and said to contain TruFirm, a set of plant extracts, that have helped 100% of users look and feel better with the very first use.
Treat your skin to Crépe Erase's most advanced formula featuring a powerhouse of exclusive TruFirm Complex and 9 Super Hydrators, this lightly whipped, fast-absorbing formula addresses signs of aging on the body tone, texture and elasticity as it replenishes, visibly plumps and forms a protective barrier against environmental aggressors. Used daily, it targets age-giveaway zones like arms, knees, legs and chest, restoring a smoother, more balanced texture as well as firmer, healthier-looking skin.
Ingredients are:
Water, Olea Europaea (Olive) Fruit Oil, Stearic Acid, Hydroxystearic/Linolenic/Oleic Polyglycerides, Dimethicone, Glycerin, Theobroma Cacao (Cocoa) Seed Butter, Bis-Diglyceryl Polyacyladipate-2, Cyclopentasiloxane, Glyceryl Stearate, PEG-100 Stearate, Vitis Vinifera (Grape) Seed Oil, Cocos Nucifera (Coconut) Oil, Squalane, Cetearyl Alcohol, Ceteareth-20, Peucedanum Graveolens (Dill) Extract, Malus Sylvestris Flower Extract, Tocopherol, Dipotassium Glycyrrhizate, Ursolic Acid, Butylene Glycol, Dimethiconol, Acrylates/C10-30 Alkyl Acrylate Crosspolymer, Ethylhexylglycerin, Hexylene Glycol, Caprylyl Glycol, Sodium Hydroxide, Xanthan Gum, Disodium EDTA, Phenoxyethanol.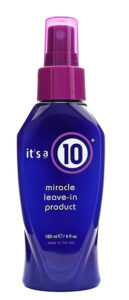 Miracle Leave-In Product
Is a reparative leave-in hair conditioner that delivers ten benefits: repairs, adds shine, tames frizz, protects color, detangles, prevents split ends, curbs breakage, softens, boosts body, and protects hair from heat. It's a fine mist with a sweet floral scent.
It's hard to believe this conditioner that can do all the things it claims to and keeps the color vibrant by patching the cuticle to stop dye molecules from escaping. It also leaves hair softer and defrizzed.
KEY INGREDIENTS: Silk amino acids (repair); panthenol (tames frizz, repairs hair, detangles, prevents split ends, and protects hair from heat); cyclomethicone (tames frizz, adds shine, and protects color), camellia sinensis leaf extract (curbs breakage and softens hair).
It's a 10 Miracle Daily Conditioner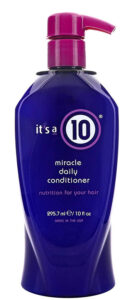 Instantly Detangles Nourishes De Frizzes Softens Smoothes Restores Moisture Balance Restores Elasticity Improves Color Vibrancy Restores Moisture Balance Enhances Natural Beauty formulated to penetrate the hair shaft, restore moisture, and repair damage, the Miracle Daily Conditioner is a lifeline for dry, damaged, or colored hair. When combined with It's a 10 Miracle Shampoo, the results are a one-two punch in favor of gorgeous locks and the perfect complement to your daily routine. And, because it rinses clean after every use, hair is never greasy, dull, or weighed down – just shiny, vibrant, and full of life!With notes of hibiscus, sunflower seed extract, and chamomile, you will feel like you're at the spa during every shower. Bring the salon experience home with our Daily Conditioner and other powerful products.
INGREDIENTS:
Hibiscus Extract: a tropical antioxidant that protects even the most delicate strands from everyday environmental damage
Sunflower Seed Extract: natural sunscreen that guards against color fading and/or brassiness
Keratin Amino Acids: a concentrated dose of hair's own natural strengthener
Silk Amino Acids: restores natural moisture balance while adding strength and shine
Aloe Vera: an excellent natural sunscreen and water-based moisture sealer
Chamomile Extract: a gentle, soothing conditioner for hair and scalp
Panthenol: a highly effective strengthener
Ginger: soothes distressed hair and scalp
Pomegranate: potent antioxidant containing vitamins A, C and E
Linseed Extract: soothes scalp and leaves hair silky, soft, and full-bodied.
It's a 10 Miracle Moisture Shampoo

Its a 10 Miracle Shampoo is a nourishing treatment and clean-rinsing shampoo all in one bottle. Protect and strengthen hair with each and every shampoo with the Its a 10 Miracle Moisture Shampoo. Effective and intensely moisturizing, with a cleansing formula that is mild enough to safely use on even the most delicate color-treated hair, the Miracle Moisture Shampoo takes the guesswork out of finding the right shampoo. From the very first wash, hair is smoother, less damaged and is visibly more bouncy and full of body. With repeated daily use, hair reflects the natural shine of healthy hair that everyone desires. It's A 10 Miracle Moisture Shampoo 10 Oz, Sulfate Free Nutrition For Your Hair.
It's a 10 Miracle Hair Mask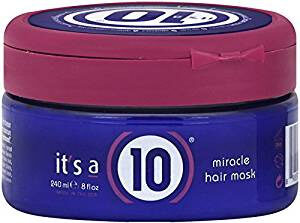 Developed to respond to the demands of today's color treated, heat styled, and otherwise processed hair, It's a 10 Miracle Hair Mask is a simple-to-use, conditioning treatment made to enhance softness and smoothness. Flexible enough to be used as a daily conditioner and also intensive enough to be used as a periodic deep-conditioning treatment, the Miracle Hair Mask delivers unparalleled results for dry, damaged, or over-processed hair.

Key Ingredients:
Oat Kernel Extract: Contains antioxidants, emulsifiers, moisturizers, strengtheners, and restructuring capabilities that make hair silky smooth and soft

Apricot Kernel Oil: Contains vitamin A, Vitamin E, prevents moisture loss, detangles, and repairs dry hair and scalp

Sweet Almond Oil: Promotes healthy growth and lustrous shine by infusing hair with natural oils, minerals, and vitamin A, vitamin E, and vitamin B

Linseed Extract: Soothes scalp and leaves hair silky, soft, and full-bodied.
It's a 10 Miracle Blowdry Volumizer

The It's a 10 Miracle Blow dry Volumizer is a one of a kind styling product that gives lift, volume, and weightless moisture balance to any type of hair or style while also improving hair's overall condition with weightless conditioning.
I've used many different mousses and gels over the years to give my thin hair a little extra oomph. This product is very different than the others and works really well for me. It's not sticky or heavy at all when it goes on but I immediately notice my hair seems to have more texture to it. I really like it!
Its A 10 Blow Dry Miracle Texture Spray

VP/VA Copolymer A high-strength conditioner and shaper that coats the hair shaft for smooth,
tangle-free texture and glossy, touchable shine
Silica Provides structure, strength, and lift while also absorbing oils that can weigh styles down
Vitamin E Acetate Smooths hair, locks in shine, and conditions to provide flexible, non-sticky texture
Zeolite A powerful oil-absorbing mineral that also has purification properties that eliminate build up or residue.
It's a 10 Haircare Miracle Finishing Spray

This workable hold, shine and control spray is a color safe, quick-drying, brushable formula that seals strands and supports all styles. Hair looks finished and polished without stickiness, hardness, or flakes.
Enhances the look and feel of hair without causing additional damage or stress
Now, great-looking hair is also hair that is nourished, strengthened, and protected from the most common causes of limp, lifeless, dry, or otherwise challenged hair
Contains natural extracts such as Noni Extract, Linalool, and Castor Oil.
Urban Hydration kicked off their "Good Life Tour" during anticipated Grammy's award weekend in Los Angeles.
The socially responsible beauty brand was joined by savvy business women and serial entrepreneur Vanessa Simmons, WE Network television star from Growing Up Hip Hop.
Vanessa Simmons and celebrity friends joined successful Psyche Terry, Chief Inspiration Officer and Founder of Urban Hydration for a Media & Mimosa reception on Saturday, February 9th in Los Angeles. Introducing the beauty brand of organic hair, body and skin collections featuring natural ingredients like coconut oil, avocado oil, argan oil, aloe vera, lemon, which is enriched in vitamins A & E.
Their brand will launch in major retail stores across the country this month.
For more information visit www.urbanhydration.com
Gamma+ Active Oxygen 2000 Hair Dryer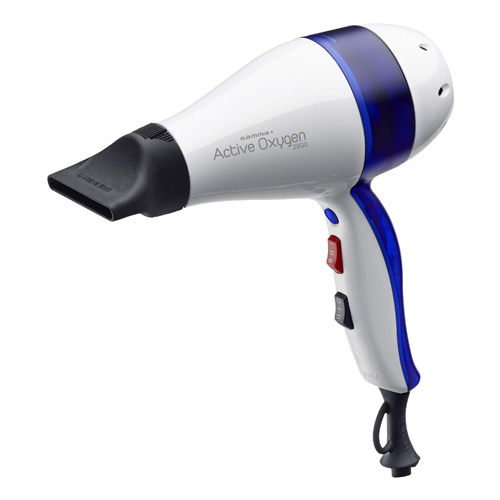 This is a great professional hair dryer it creates a great shine and smoothness in the hair. The hair looks and feels healthier. After using it for a couple of weeks I can see that my hair is healthier and has a better color retention.
The Gamma+ Active Oxygen is the only hair dryer in the world that incorporates Active Oxygen emission and Nano Silver technology in order to deliver a revolutionary treatment for healthier hair and longer lasting color.
Activated Oxygen, is utilized across many industries, to eliminate bacteria and reduce odor.
Engineered to improve the well-being and beauty of hair, Active Oxygen has extraordinary conditioning and restructuring effects, that dramatically improve the health and appearance of the hair and its cuticle, especially on colored, weak, and fragile hair by bringing a clear improvement to the hair stem exocuticle.
Activated Oxygen increases the efficiency of antioxidant enzymes to prevent damage and oxidation for healthier hair and scalp. Nano Silver helps dry hair faster, eliminates electrostatic charge and frizz to bring out hair that is shinier, softer and easier to detangle. Sleek Active Oxygen is equipped with 6 speed and heat settings and a cool-shot button to set styles.
I only can recommend this hairdryer.
Key Features are:
Active oxygen generator protects, enhances and extends hair color

Silver nano technology reduces frizz and improves shine

Scientifically tested

Removable filter

6 heat/speed settings

2 ultra-thin concentrator nozzles

Cool shot button

Multi-function USB charger

9 ft. cord & 2-year warranty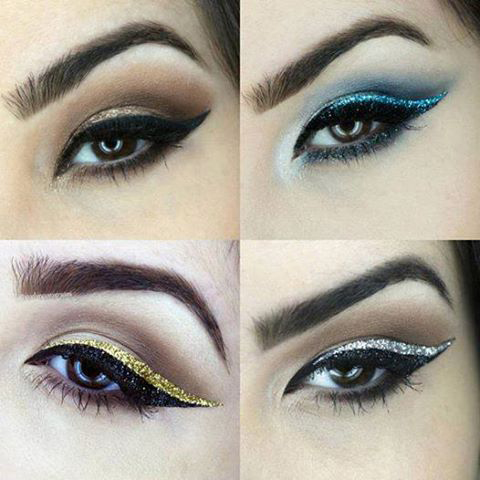 Since 2004 the originality of Bijoux de Pele brand has been recognized and loved byfamous personalities, the products have been used in a number of TV series and shows also sharing the market space with such major brands as Dior, Chanel and others, nowadays it became essential for creating styles and collections or using during events. Due to its diversity in relation to designs and colours, Bijoux de Pele has already conquered women of most diverse styles and tastes, it mainly suits those women who appreciate the details and understand the difference it makes when adding a beautiful accessory to their look.
Adhesive Eyeliner – Anatomical Design ( for different types of eyes ) – easy to use and reusable
The adhesive eyeliners have been designed respecting the eye's anatomy providing comfort, sensuality with great grip and durability. They are beautiful, modern and very practical. The type of designs is from the most basic line production named as "classic" to an even more daring collection which we named "Catwalk", and also the colourful eyeliners.
Charcoal Magnet Mask from Biovène available at Walmart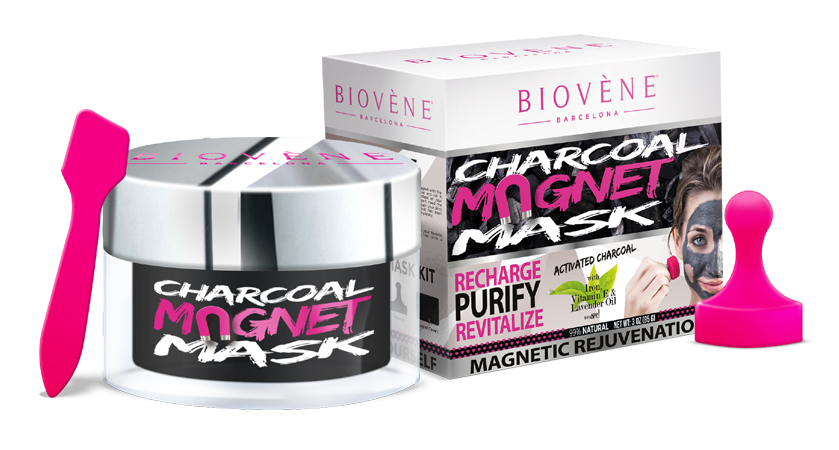 It is now a little over a year since Biovène Barcelona launched its business to the brick and mortar channel after success online, where the brand shipped over 500,000 e-commerce orders the previous year. Last year at Cosmoporf North America, Biovène brought the Black Peel-O Mask, a product they originally started to produce in 2014. "Thanks to the excellent events hosted by Cosmoprof in both Las Vegas and Bologna, Biovène products are now available in over 35 countries with retailers ranging from upscale perfumeries such as Marionnaud, drug store chain Rossmann, healthcare and beauty chain Watsons, supermarket Carrefour and members' clubs such as Sam's Club", stated Pedro da Cruz, Vice President of Sales for Biovène Cosmetics SL. This year Biovène Barcelona is back at Cosmoprof North America with the launch of the Charcoal Magnet Mask in the United States. "We have answered the retailers common question, we've seen the popular Charcoal Peel-O Mask perform well, tell us what's next?" Pedro da Cruz went on to explain. The product innovation team at Biovène are dedicated to make the most prestigious and luxurious products available to the mass market. Charcoal Magnet Mask is the latest natural innovation and it is now available at Walmart in the United States. This innovative, natural and magnetic rejuvenating face mask consisting of iron magnetic particles, activated charcoal and a blend of the most precious oils nature has to offer for a smooth, firm and radiant complexion.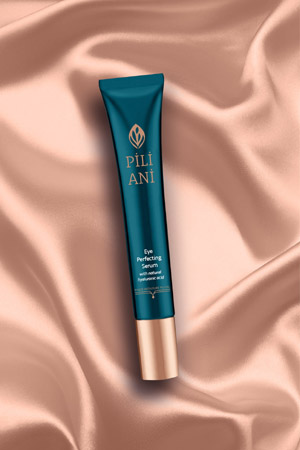 Eye Perfecting Serum
Targeted Hydration Powered By Exclusive Pili Oil
Key Ingredients: Pure Pili Oil, Pure Elemi Oil, Hyaluronic Acid and other extracts
What It Is: A new and innovative eye serum that uses the power of the pili oil, elemi oil and other natural active ingredients to brighten dark circles, lift sagging under eyes and minimize the appearance of fine lines around the eye area.
Key Ingredients:
Pili Oil is rich in essential fatty acids, amino acids and antioxidants that help protect the skin against damaging effects of environmental pollutants.
Elemi Oil derived from the Pili tree's bark, is naturally anti-bacterial and anti-aging. It contains natural active firming properties and helps to support stronger, tighter skin.
Sargassum Fusiforme – unique marine natural compound that fortifies the skin by activating stem cells and boosting collagen.
Laminaria Japonica extract – aids in reducing wrinkles, moisturizing skin and reducing inflammation.
Powerful Properties:
Clinical studies have shown that when pili oil and elemi oil are combined they offer maximum skin care benefits that include luxurious moisturization and firming of the skin.
Hyaluronic acid further boosts hydration of the skin and locks in moisture, keeping skin soft, smooth and healthy – looking.
Directions for use:
Gently press the tube and apply a small amount of serum under the eye area.
Smoothly glide in upward motion using the gold applicator.
Apply on clean and bare skin day or night.