La Casa del Camino, where Spanish-Style meets California Surf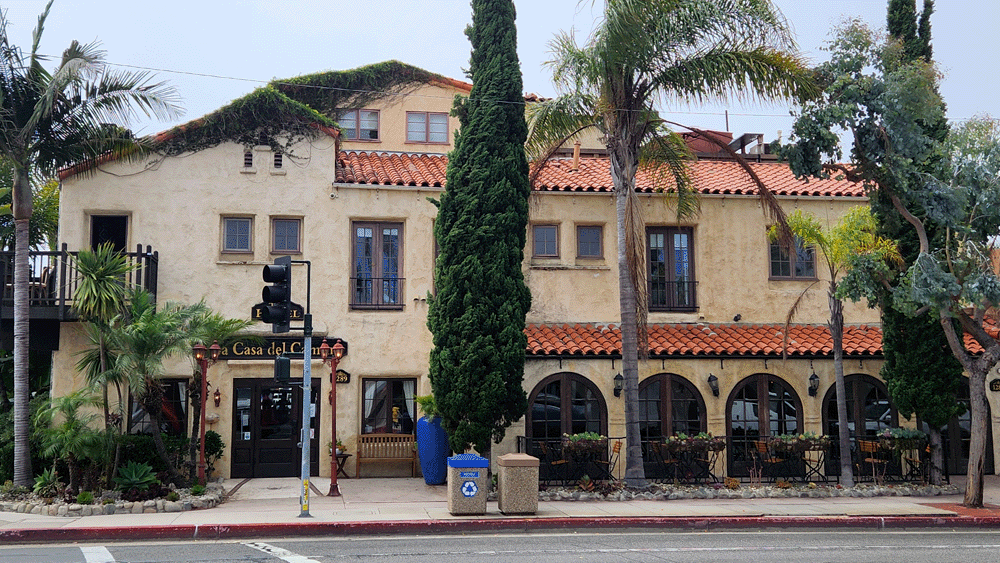 The beautiful historic La Casa del Camino hotel is located in the heart of Laguna Beach with plenty of restaurants and shops nearby. Striking colorful rooms with beautiful vintage touches to make you feel welcome and guarantee a unique experience.
Have lunch or dinner at the Rooftop Lounge which has a great menu for everybody's taste with a beautiful panoramic view overlooking the Pacific Ocean and to watch the sunset for a romantic relaxing evening.
Enjoy the daily happy hour to top of the day after swimming or surfing at the beautiful beaches within walking distance. Breakfast is served daily, with specialty juices to cleanse and energize your body. Wi-Fi and parking are also included in the daily resort fee. Complimentary beach towels, chairs and umbrellas are available on the first come basis, first serve basis.
The guestrooms at La Casa del Camino hotel range in design. Guests have the options of staying in the Spanish-style rooms, Casa Surf Rooms, or La Casita. These rooms all display the hotel's character and come with a courtyard, village, or partial ocean views.
Casa surf rooms are decorated with hand-painted surfboards, murals on the walls, vibrant colors, and unique accents. In fact, no two surf rooms are the same. They all range in design, décor, and Cali surf vibes.
The two restaurants on-site at La Casa del Camino include Comedor and The Rooftop. Both are open daily and provide happy hour specials for guests.
La Casa del Camino is also located just steps away from the sandy ocean shore. At the beach, guests can swim, surf, or take an evening stroll by the water.
La Casa del Camino has been a Laguna Beach landmark since it first opened its doors in 1929, and its rooftop bar is so popular it can be tough to make a reservation. The lobby bar is very lively and features live music and a cozy fireplace to relax and hang out.
La Casa del Camino is also a Pet Friendly Hotel.
In-Room Amenities include:
Beautiful Hand-Carved Furnishings

Flat-Screen TV

In-Room Desk

Portable Air Conditioner

Wi-Fi

Mini-Fridge

In-Room Safe

Convenience USB Hubs

High Quality Terry

Bath Amenities
La Casa Del Camino is located at 289 S. Coast Highway,
Laguna Beach, CA 92651
Reservations: (949) 497-6029
Phone: (949) 497-6029
Email: [email protected]
LEE CANYON ANNOUCES PUBLIC SOFT OPENING FOR DOWNHILL MOUNTAIN BIKE PARK WEDNESDAY, SEPT. 7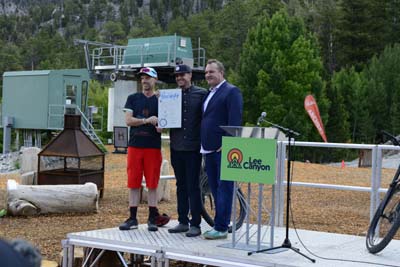 Local outdoor industry guests gathered for press conference and ribbon-cutting event where Lee Canyon announced details on its upcoming fall mountain bike season. 

Today, at a press and ribbon-cutting event, Lee Canyon's General Manager Dan Hooper announced the public soft opening of the resort's new downhill mountain bike park. Starting Wednesday, Sept. 7, mountain bikers can ride the park, served by the Bluebird chairlift, daily from 10 a.m. to 6 p.m., conditions permitting. Daily passes will be available for purchase online.

"Lee Canyon's goal is to create more diverse and inclusive ways for Las Vegas to engage in outdoor recreation while minimizing the impact on the Spring Mountains. Our mountain bike park reflects Lee Canyon's commitment to Play Forever through responsible recreation," said Hooper. 

Wednesday, Sept 7, also marks the start of Lee Canyon's fall season when the resort will be open seven days a week, offering all services, including dining. "The move to a four-season, seven-day operating schedule means Lee Canyon will add 50 full-time, year-round positions," said Hooper. 

This season Lee Canyon's bike park offers two trails designed for advanced-level mountain bikers. Summer 2023, the resort's park will offer over seven miles of beginner, intermediate, advanced, and expert mountain biking terrain, including excavated and jump trails and single track. 

This year, people must bring their mountain bikes and gear. Starting next summer, Lee Canyon will also offer bike and gear rentals. Summer 2023, Lee Canyon will also provide a full range of programs for youth and adults, including daily introduction programs, kids' multi-day session and advanced development programs, and technical coaching clinics for adults. 

"Today's ribbon-cutting at Lee Canyon is a great milestone for Southern Nevada's growing outdoor recreation industry," said Lieutenant Governor Lisa Cano Burkhead, one of the event's speakers. "I'm impressed by the alignment of government agencies and private business in creating a mountain bike park to serve our residents and attract new visitors to Clark County." 

Lee Canyon worked with partners the US Forest Service and Fish and Wildlife to make the bike park a reality.

After the ribbon-cutting, six local mountain bikers took the first official ride on the park's trails. They included Clark County Commissioner Justin Jones, North Las Vegas Councilman Scott Black, Josh Bean, Lee Canyon's director of mountain operations, Heather Fisher, Save Red Rock president, Escape Adventures and Las Vegas Cyclery Founder Jared Fisher, Rob Hutchinson, Southern Nevada Mountain Bike Association board member, Tom Thomas, and local mountain biker Ami Moreno Kempf. 

Other speakers included Deborah MacNeil, area manager, Spring Mountains National Recreation Area/US Forest Service; Scott Black, who is also an advisor for Southern Nevada Bicycle Coalition; Colin Robertson, administrator, Nevada Division of Outdoor Recreation, and Ross Miller, Clark County Commissioner, District C, who presented Hooper and his team with a proclamation acknowledging their achievement. 

"The operators of Lee Canyon are to be congratulated for creating this spectacular new amenity and putting Las Vegas on the mountain biking map," said Commissioner Miller, who represents the area. "It's thrilling to see it open. I encourage residents to visit and give the nation's newest mountain bike park a try."

Recently, the local mountain bike population has exploded, creating a need for managed recreation areas like Lee Canyon to offer more mountain bike trails designed by experts that consider environmental impact and cater to the needs of specific ability levels.

"There's been a complete transformation of the local mountain bike demographic. Las Vegas Cyclery has seen a massive uptick in youth mountain bike sales, along with more families and first-time riders of all ages," said Jared Fisher, founder of Las Vegas Cyclery and Escape Adventures. "As a managed recreation area, Lee Canyon's mountain bike park will foster community, learning, and fun."

About Lee Canyon
Lee Canyon is located approximately one hour from downtown Las Vegas in the Humboldt-Toiyabe National Forest. Established in 1963, Lee Canyon averages more than 160 inches of snowfall during the winter season. There are 195 acres of terrain served by three lifts and 250 acres of hike-to terrain. Lee Canyon amenities include dining at Hillside Lodge and the Bighorn Grill and shopping at Lee Canyon Sports. The resort hosts warm-weather activities during the spring, summer, and fall seasons, making it Southern Nevada's premier outdoor recreation destination.  

Lee Canyon is part of POWDR, an adventure lifestyle company, integrating entertainment with adventure. For more information, please visit www.leecanyonlv.com and follow Lee Canyon on Facebook, Instagram, and Twitter.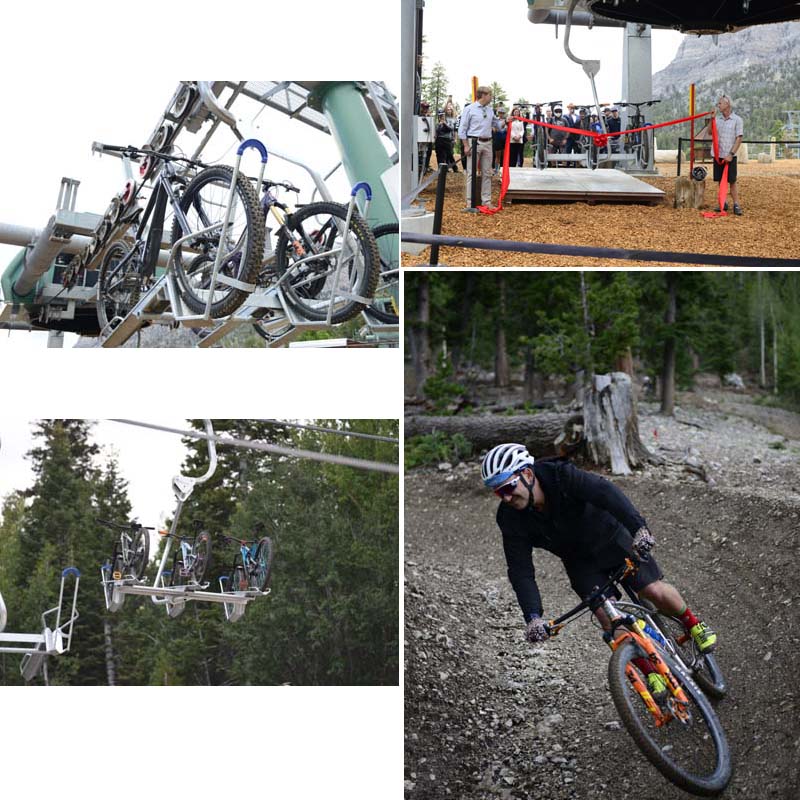 Desert Ranch Experience by Camel Safari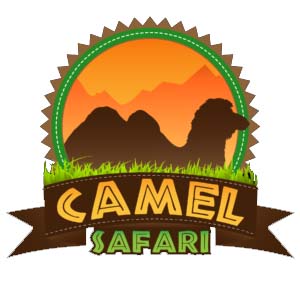 The Camel Safari Desert Ranch Experience offers the different tours to choose from.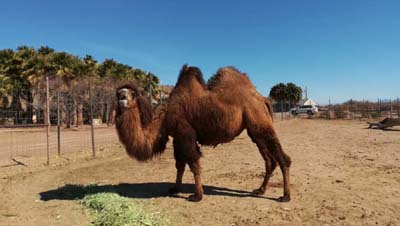 Feed With A Keeper Safari
A three hour, behind the scenes tour and animal encounters with the keepers of Camel Safari
Adults: $99.00/each
Children (3-15): $79.00/each
Under 3 years: Free
Up to 25 guests
3-hour duration. 8:00 am to 11:00 am
Whether you have always wanted to be a zookeeper and have the chance to go behind the scenes to care for some amazing animals or you are just looking for a relaxing day outside surrounded by animals the Feed With A Keeper Safari is the perfect outdoor adventure for you!
Accompany keepers onto the 176 acre property on a safari tram on the morning rounds of feeding each of the over 30 camels that call Camel Safari home. Learning about the history of camelids, their amazing adaptations and even getting extra close to one of our ambassador camels! Guests then accompany keepers to visit each of the exotic animals on the property. From camels to sand cats to an African crested porcupine guests will have the opportunity to join the keeper in these morning feeding duties, have amazing encounters and ask questions along the way.
Cold beverages and frozen treats are included, we encourage guests to bring snacks if they please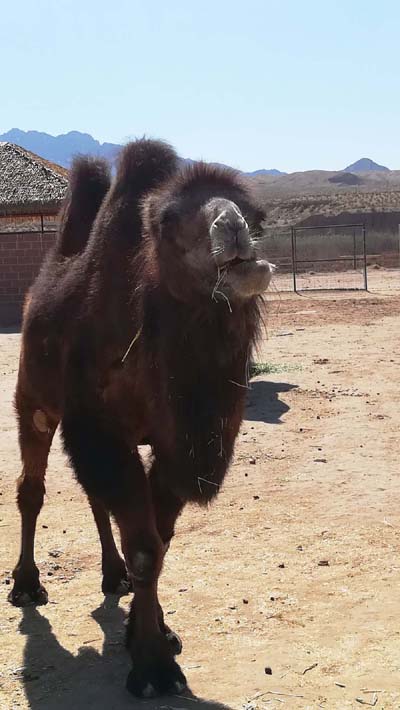 Animal Encounter Safari | 3 Hours | Up to 10 People
Adults: $99.00/each
Children (3-15): $79.00/each
Under 3 years: Free
Up to 10 people
3-hour duration. 11:30 am to 2:20 pm
The Day Glamp Camp Safari is an outdoor adventure the whole family will enjoy! Groups will enjoy a ride onto the 176 acre property aboard the Safari Tram and will accompany keepers on a tour of Camel Safari with animal encounters and educational programs along the way. In addition to animal encounters and a hands-on encounter with an ambassador camel, guests will enjoy Bactrian camel fiber crafts and access to our picnic table area where cold beverages and frozen treats are included and available.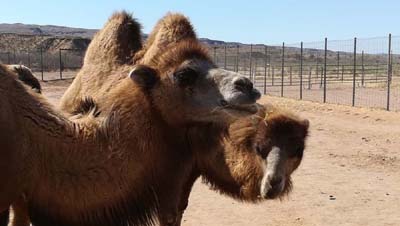 Nocturnal animal encounters and a beautiful desert sunset
$1,000
Up to 15 people included in pricing.




*Thursdays and Sundays

3 hours on the property. 4:30-7:30 pm




(Exact times subject to change, dependant on sunset)
On this unforgettable VIP experience, up to 10 guests will tour the property on safari golf carts getting up-close encounters with our camels and nocturnal animals. After the safari adventure, guests will unwind at our picnic tables with a selection of hot and cold beverages while enjoying a desert sunset.
This safari soiree can also include a delicious dinner for an additional charge.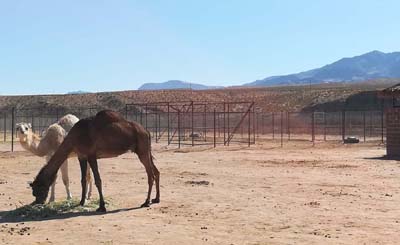 360° ThermaQuilt 3-in-1 Hammock Underquilt, Blanket and Sleeping Bag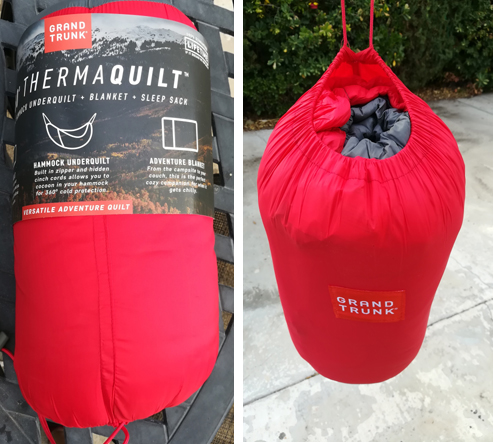 S.P. – Absolutely amazing 3-1 very lightweight and easy to travel with super comfy and warm.
Don't let cold weather keep you inside when you can turn your hammock into a warm, cozy cocoon with this versatile hammock underquilt. The Grand Trunk 360° ThermaQuilt completely wraps around any hammock and cinches at the ends to keep the warm air in and cold air out. Or lay it flat to use as a blanket or traditional sleeping bag. Zip into warmth and stretch out underneath the stars; you'll be well-rested for the new day's journey! Features
Versatile design can be used as hammock underquilt/overquilt, sleeping bag or blanket

Stay warm & dry in temperatures as low as 40 degrees

Cord tunnel with cinch lock to keep the breeze out

Water Resistant
Specifications
Outer Material: 20 Ripstop Nylon with DWR coating

Insulation: Synthetic 140 GSM fill rated down to 40 degrees

Capacity: 500 lbs

Weight: 29 oz / 822 g

Unfolded Dimensions: 5'4" x 6'8"

Stuffed Dimensions: 7.5" x 15"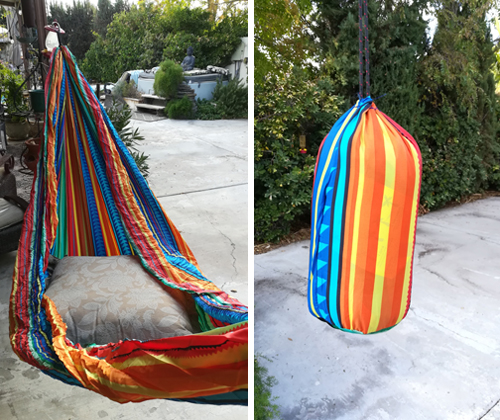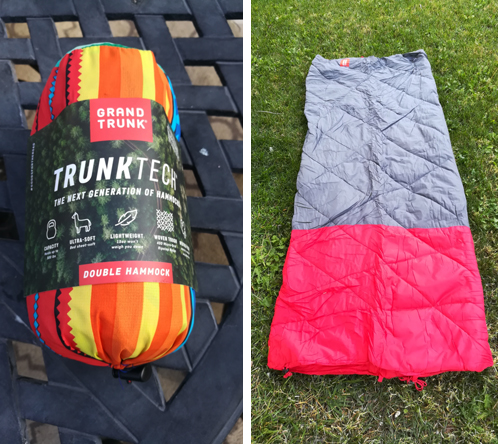 The DELSEY holiday gift guide features something for every traveler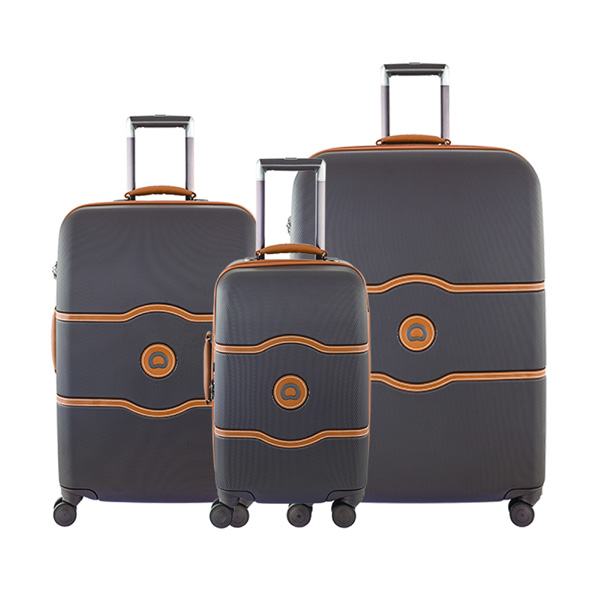 Each DELSEY collection is created to provide travelers with the smart accompaniment they need for confident travel… #theconfidentmove
DELSEY, the iconic French luggage brand with over 70 years of innovation, timeless quality and audacious design, has just revealed their holiday gift guide. With four collections that embrace the smart luggage features and design DELSEY is internationally recognized for, this gift guide includes something for every traveler!
For the power player  
The new DELSEY Executive Collection is designed for the business elite, with durability, sophistication and best-in-class features. Security is prioritized with the DELSEY patented Zip SECURITECH®, which is 3 times stronger than regular zippers ensuring items stay safe en route. There are nine to ten pockets on each upright for maximum organization and easy packing. Understanding that smooth maneuverability is a priority, enabling travelers to serenely pass from one environment to another, DELSEY's Dual-Advanced™ Wheel system creates versatility and empowers travelers with the mobility they need as they switch from 4 to 2 wheel.  
For the flamboyant fashionista
The DELSEY Comete 2.0 collection is perfect for fun, style mavens who like to take every adventure to the next level. Available in blue, purple or grey, and featuring the scratch-resistant twill finish, there is a DELSEY Comete 2.0 to match every ensemble! This well thought out luggage is a hard-side collection for travelers seeking superior value and convenient clamshell packing. Gifting this collection is guaranteed to give girls and guys an accessory they will appreciate on every trip!
For the softhearted sweetheart
Sweet, supple, and designed to accompany women anytime, anywhere, DELSEY reinvented soft-side luggage with Montrogue. Elegant and sophisticated, the exterior is finished with gold metal and vegan leather. Clever packing options include unique 50/50 split for clamshell design that was previously limited to hard-side cases, and several interior and exterior zipped pockets. Feminine and refined, the comprehensive collection includes everything from a beauty case with a shoulder strap to a backpack that includes a padded lap-top sleeve, carry-on duffel, and 25 inch upright, for the gift gives on every adventure!
For the classic character
For those that admire French flair, the Parisian vintage-chic DELSEY Chatelet collection will add a little savoir faire to each voyage. Tan vegan leather accents highlight the textured hard-side case which comes in champagne or chocolate, for his or her looks. The DELSEY Stop-and-Go brake system simplifies travel by locking the front two wheels of the case, preventing the case from rolling away in high-traffic areas like airport check-in or public transit. Packing is fun with the interior, lined with removable rich Bordeaux fabric to keep the case clean and fresh, trip after trip!
DELSEY luggage is available online, at www.delsey.com, and in department stores and specialty luggage shops.
ABOUT DELSEY: An iconic brand, DELSEY is a French company and a creator of baggage since 1946. For more than 70 years DELSEY has offered consumers cases which bring together quality and audacious design. DELSEY creates ingenious baggage designed to accompany travellers wherever they go and to adapt to all types of journey, both professional and personal. Its strength grounded in its expertise, the brand is behind numerous innovations recognised by important prizes in the design world. DELSEY brings together style and functionality to create products that reflects the personality of each consumer. Today DELSEY is present on five continents and in more than 110 countries. A DELSEY bag is sold every 10 seconds.
Gifts for Luxury Travelers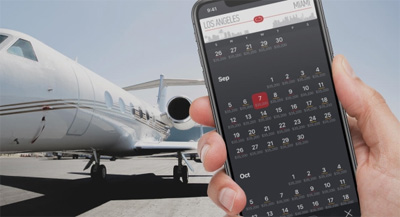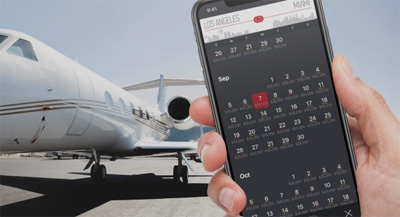 XO, the new on-demand private jet platform. Whether you're looking to gift a frequent flyer or a spontaneous new jetsetter, XO offers memberships made flexible for all of your travel needs and preferences.  
XO's new membership options include:
RISE – ($595/year) Introducing new or inexperienced flyers to the service, flexibility and quality of private travel

Select Access – ($250/month) Easy solution for customers who typically fly less than 25 hours per year, and who want the unique experience of flying private and the cost savings of membership

Signature Access – ($500/month) Smart and efficient solution for those who fly more than 25 hours a year, enhanced flight rewards and the ability to lower costs by only paying for flight features that are important to you

Elite Access – ($1,000/month) Fixed-rate and guaranteed refundable jet card program replaces complicated and strict traditional jet cards and fractional jet ownership with flexibility and superior ease of use.

Uganda is one of the most beautiful countries in Africa; with fantastic natural scenery. Half of the world′s remaining mountain gorilla population is in Uganda. It also offers world-class white water rafting at the source of Nile and some of the region′s more peaceful national parks, where wildlife viewing doesn′t involve long waits in line behind a dozen or more vehicles. The natural attraction is among the best in the region, and as tourism is still being re-established, there simply aren′t the crowds found elsewhere. Take your pick from the highest mountain range in Africa, the Ruwenzori Mountains; one of the most powerful waterfalls in the world, Murchison Falls; or perhaps the highest primate density in the world, in Kibale Forest National Park -Uganda has all this and more. It′s a beautiful country with a great deal to offer.
Ecologically, Uganda is where the East African savannah meets the West African jungle. Where else but in this impossibly lush country can one observe lions prowling the open plains in the morning and track chimpanzees through the rainforest undergrowth the same afternoon, then the next day navigate tropical channels teeming with hippos and crocodiles before setting off into the misty mountains to stare deep into the eyes of a mountain gorilla? Certainly, Uganda is the only safari destination whose range of forest primates is as impressive as its selection of plains antelopes. And this verdant biodiversity is further attested to by Uganda's status as by far the smallest of the four African countries whose bird checklist tops the 1,000 mark.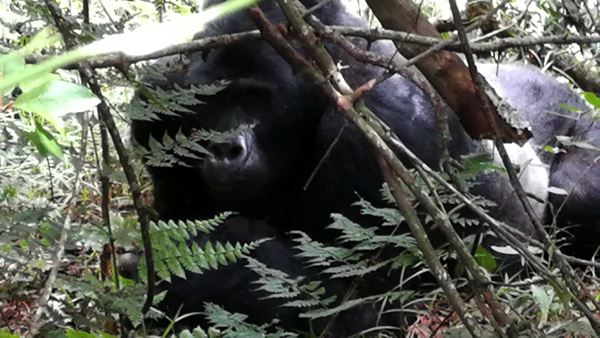 LOCATION: Uganda is a landlocked country astride the equator, about 800 kilometers inland from the Indian Ocean. It lies on the northwestern shores of Lake Victoria, extending from 1 south to 4 north latitude and 30 to 35 east longitude. Uganda is bordered by Tanzania and Rwanda to the south, Democratic Republic of Congo (DRC) to the west, Sudan to the north, and Kenya to the east. With a land surface of 241,139 square kilometers.
PEOPLE AND CULTURE: Situated at the geographical heart of the African continent, Uganda has long been a cultural melting pot, as evidenced by the existence of 30-plus different indigenous languages belonging to five distinct linguistic groups, and an equally diverse cultural mosaic of music, art and handicrafts. The country's most ancient inhabitants, confined to the hilly southwest, are the Batwa and Bambuti Pygmies, relics of the hunter-gatherer cultures that once occupied much of East Africa to leave behind a rich legacy of rock paintings, such as at the Nyero Rock Shelter near Kumi. At the cultural core of modern-day Uganda lie the Bantuspeaking kingdoms of Buganda, Bunyoro, Ankole and Toro, whose traditional monarchs – reinstated in the 1990s and serving as important cultural figureheads. According to oral tradition, these centuries-old kingdoms are offshoots of the mediaeval kingdoms of Batembuzi and Bachwezi, which lay in the vicinity of present-day Mubende and Ntusi, where archaeological evidence suggests that a strongly centralized polity had emerged by the 11th century. Three former kings of Buganda are buried in an impressive traditional thatched building at the Kasubi Tombs in Kampala.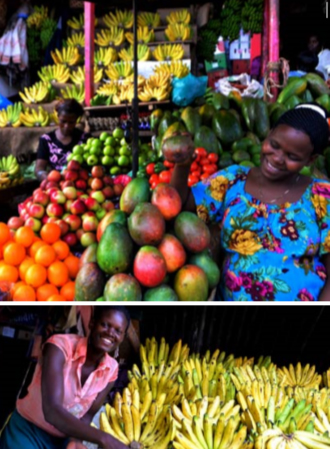 CLIMATE:
Uganda boasts of temperate climate even though a bulky of its area is in the tropics with varying temperatures of 16 26°C (April – November), and over 30°C during warm seasons (December – March). It also harbours the world′s second largest lake the Victoria, the source of the world′s second longest river, the Nile.
TRAVEL AND ACCOMMODATION:
Currently there is one International Airport at Entebbe. A number of international airlines fly directly to Entebbe, among them South Africa Airways, British Airways, Emirates Airlines, Brussels Airlines, Kenya Airways, KLM, Egypt air, Ethiopian Airways, Turkish Air among others. Most major towns have an airstrip as do most National Parks and Game Reserves. There is no shortage of hotels of all qualities in Kampala and most other towns can offer tourist standard hotel accommodation. Most National Parks also have a choice of accommodation ranging from campsites to luxury safari lodges.
Travel within Uganda is relatively straight forward, most major roads being in good or reasonable condition. Once off the major roads conditions are more difficult and 4 x4 vehicles are recommended.
ECONOMIC PROFILE AND CURRENCY:
Consistently ranked among Africa's fastest growing economies since 1986, Uganda has experienced a steady expansion infrastructure, and a corresponding increase in international tourist arrivals and upmarket facilities. Uganda Shillings is the local currency but it is advisable to carry American dollars (the series should not be less than the year 2000) or Traveler's cheques or any more hard currency. There are numerous Forex bureau and banks in the capital and the man towns. Credit cards are accepted in major hotels and restaurants, but generally it is best to carry cash upcountry.
BEST TIME TO VISIT:
The climate is good in Uganda all year round, day time temperatures generally hovering between 24 -28C. It cools down considerably at night, enough for a jersey but woolens are not necessary. The rains come twice a year, in October/November (short rains) and mid- March to end of May. Rainy season is no reason to postpone travel however, as generally it rains for an hour and the rest of the day is clear and sunny.
VISAS:
Visas are now necessary for most Nationals and should be obtained prior to travel .You can also get a visa upon arrival at the airport.
HEALTH:
Yellow Fever vaccinations are mandatory, and we recommend anti – malarial tablets, especially during the rainy season. Most prescription drugs can be bought affordably and with ease over the counter in Kampala. Personal Insurance is advised.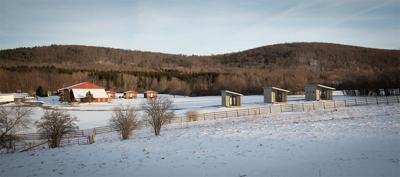 Immerse yourself in the healing of sanctuary—book an overnight stay with us. It promises to be an inspiring experience. The natural, peaceful rhythm of the farm will wake you in the morning and lull you to sleep at night. You'll be surrounded by gentle reminders of the power of compassion, especially the relentless nuzzles of the sheep!
For those with a particular need to get away this winter, we've been thinking of you.
The winter sun hangs low and bright over the farm—it's magical, and we know there's no better place than the sanctuary to take a refreshing pause. That's why we now offer a special package for visitors who book their stay during November and December.

Book one of our Tiny Houses in Winter during November and December, and enjoy:
Our Tiny Houses in Winter are an ideal setting for a writers' retreat, or just some quiet reflection and solitude.
BOOK NOW
CHARGE YOUR PHONE, CHANGE THE PLANET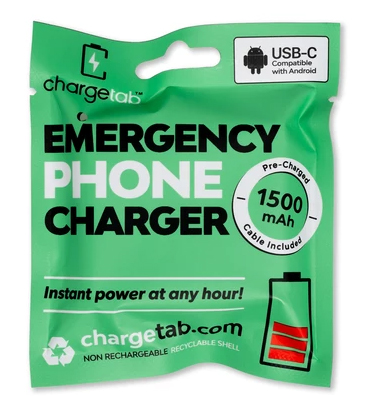 A ​PATENTED​, PRE-CHARGED, DISPOSABLE ​EMERGENCY​ mobile device charger that is actually GOOD for the environment. With REPURPOSED & REFURBISHED BATTERIES, BIODEGRADABLE SHELL, weatherproof packaging and a 2 year shelf life. Every time a CHARGETAB is purchased, there is one less battery headed for landfills.

There is no other product like Chargetab on the market. Chargetab plugs directly into your device without the need for any extra wires, giving you the convenience of battery life anytime, anywhere.

A necessity for the traveller or anyone on the go, lightweight and individually packaged in weatherproof packaging, a Chargetab is the ideal product for your day pack, carry-on or briefcase
● Compatible with any Apple or Android devices
● 1500 mAh Li-Polymer battery
● Recycled, Refurbished, Repurposed Lithium Batteries
● On-off Switch
● Biodegradable Shell
● 2-Year Shelf Life ● Up to 4 Hours of Talk & Text

At Chargetab, we care deeply about our environmental impact and carbon footprint, which is why our non-toxic lithium batteries are repurposed, rescued from landfills and given a new life. Additionally, we developed a proprietary biodegradable paper shell, as we did not want to introduce even more PVC plastic into the world. We encourage all Chargetab users to please recycle through our FREE recycling program.
The 2019 International Travel Goods Show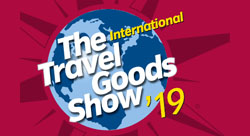 The  TGA was held from March 26-28 at the Las Vegas Convention Center.
The Travel Goods Show, the world's largest trade show for travel products. With more than 2,000 lines representing more than 40,000 products, The Show is the annual must-see event that sets the tone for the travel goods industry. Sponsored by Travel Goods Association. The Travel Goods Association is the international organization for the travel goods industry. Members include manufacturers, distributors, retailers, promoters, sales representatives and suppliers of luggage and travel products, casual bags, briefcases and computer bags, and business and travel accessories for travelers.
New Product Showcase at The 2019 International Travel Goods Show
When we created Mix•o•logie, we didn't want to just "make scents." We wanted to make sense of what we (as girls, women, or just as people) feel internally, of our relationship with the world and each other, and of our identities. That's why each of Mix•o•logie's ten fragrances is beautifully and mindfully blended to express who you are when you are.
As a gift to yourself or a gift to someone else, Mix•o•logie is intended to be experienced (and to empower) over and over again—not just when you open the box for the first time. More than just great smelling products, Mix•o•logie is an exercise and a celebration of experimentation, individuality, and evolution.
The Airhook is a two-in-one solution for airplane travel comfort: a stable drink holder and a secure mount for an electronics device. The Airhook uses the tray table in its vertical and locked position as an anchor, rather than horizontally across your lap as a platform. NEW features include a stabilizer bar that makes setup more secure, a convertible mode where the drink holder folds away when not in use, a separate device perch for full range of viewing, and integrated can support.
With the Qdapter, you can safely adapt the local power source to work seamlessly with your electronics. It can be easily stored in your luggage or carry-on. This adapter features a fully grounded system that lets you connect your laptop, tablet, smartphone, camera and other portable electronics internationally without overheating.
The Travel Mat™ will fit any aircraft seat for superior comfort and has 2 inches of high density convoluted foam with a breathable bamboo cover along with a multi functional neck pillow that can be tailored to an individuals needs. We have masterfully designed The Travel Mat™ to roll up compactly so that it can be stored on ones carry-on luggage.
Matador® Freerain24 2.0 is the lightest, most capable, waterproof packable backpack there is. At 6.6 oz, this 24 liter backpack has technical specs unheard of in packable bags. We don't believe in compromises, the Freerain24 2.0 means you don't have to either.
The Barrier Method Travel Mask is so comfortable and keeps you protected on the plane.
Rollux is sleek looking, expands from a carry-on to a full-size suitcase in seconds and is built with craftsmanship and durability in mind.
In the air or on the road, the Bracketron Roadtripper Travel Mount safely and securely holds phones, tablets and other mobile devices.
While traveling, use EazyCushion™ as a Seat Divider to provide a comfortable personal armrest, while preventing intrusions from elbows of passengers seated next to you.
pkt. is a high-quality powdered multivitamin that is easy to dissolve, easy to swallow, and easy to digest.
The Crossbar is a spring loaded coupling for The Airhook that fits within a vehicle's headrest and luggage handlebars. Simply extend to the correct size, lock into place, and then slide The Airhook's tray table anchor into the back slot. Good to go!
This work of art in on the move! Geo shapes trick out this travel bag with a unique, enticing look that'll elevate your travel style.
Plane It Safe's – Travel Safety Kit has you covered from head to toe. Starting with our tread soled foot covers to protect you from Big Foot's nasty feet when walking through TSA security. Or our 4-Ply carbon filtered face masks to keep the flu with the guy next to you. We're your indoor parachute – keeping you healthy, safe and clean.
Reusable, collapsible water bottles for travel, fitness, active lifestyles.
The Captain Zip Around Backpack.
This work of art in on the move! Geo shapes trick out this travel bag with a unique, enticing look that'll elevate your travel style.
Posh Pollution Mask reduces the effects of pollutants, pollen, fumes, dust, and odors.
The Expedition Crossbody bag can hold US Passports, smaller purses and checkbooks, your stack of foreign currency, cell phone, mini-camera, keys, lip gloss, hair elastics, and all the change that is fit to carry. Very scalable cross-body bag that flexes to accommodate whatever you pack yet manages to stay sleek due to its super-thin nylon-microfiber nature. And light enough that even filled, it is easy to trek through the mountains of Europe and sail through the oceans of the South Pacific, knowing all your stuff is close at at hand. The top full zip also deters potential pickpockets.
This work of art in on the move! Geo shapes trick out this travel bag with a unique, enticing look that'll elevate your travel style.
Top design trolley to make shopping easy, pleasant and fun.
Stop motion sickness & morning sickness in style! Get fast nausea relief with Blisslets, the only anti-nausea bracelets that are also beautiful jewelry. Ease sea sickness, car sickness, pregnancy, migraines, vertigo, or chemo–without drugs or frumpy wristbands.
Wherever you go, The Highlander Backpack makes it easier.
Book a solo trip around the world. Visit friends in the town over. Take a much needed family vacation. Or simply head to the office for the day.
Scoocase is an electric scooter suitcase specially designed for making your commute in airports simple. With its built in skateboard, high-quality wheels, and innovative steering, traveling becomes easier than ever.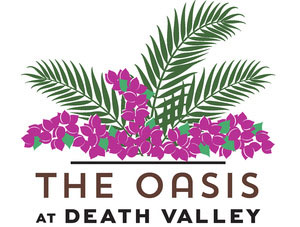 A Long Time Ago (1977)  In Death Valley (Not That Far, Far Away) A Director Introduced Us To  A Film That Became A Cultural Phenomenon
While Much Of The Galaxy Was In Studios
Some Of The Movie Was Filmed On Earth
And It's Still There. In Death Valley National Park, U.S.A.
When families and people watch the 1977 movie Star Wars is at The Oasis at Death Valley, it starts inevitable tales of when the movie's director came to this true American Oasis in 3.3 million square miles of desert, oasis and mountain national park to film and transport people to another galaxy. 
 
Past generations of employees have shared stories with newer generations and certainly know where the movie locations are. These include the breathtakingly and picturesque locations throughout Death Valley National Park including Dante's View, Mesquite Flat Sand Dunes, Desolations Canyon, Artist's Drive and Golden Canyon – all just a quick 20 to 40 minute drive from the Resort.
 
While Death Valley may seem like another universe to vacationers, those in the know have also found an "oasis-like planet" that is the, luxurious, AAA Four-Diamond The Inn at Death Valley and the family-friendly The Ranch at Death Valley both part of the recent $100 million renaissance at the Oasis at Death Valley.
 
So for those that want to pay homage to the real movie locations and sets, this is the place. And if you want to explore the universe, this is the place – it's one of the only gold-tier designated International Dark Sky Parks in the United States where stargazers can actually see the Milky Way with the naked eye.
 
In celebration of the epic tale and Hollywood franchise, The Oasis at Death Valley is hyper-spacing an exclusive map for guests leading them to the filming locations that are easily accessible via car. Rates* begin at $309 at The Inn and only $169 at The Ranch at Death Valley.  It's sunny, there is almost no rain, no bugs and Oasis features massive swimming pools, gardens, golf, tennis, horseback riding, numerous restaurants, date palm groves, a general store, post office and ample lush lawns to run and play on, or do just nothing but take in the stunning scenery during the day and stars at night.
 
For information, details and reservations, access www.oasisatdeathvalley.com or dial 800-236-7916.
Hex Announces New Kindred Collection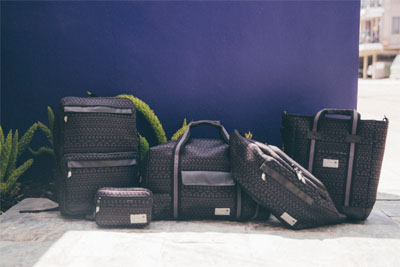 HEX announced the release of its new Kindred Collection of bags. Featuring sneaker and gym duffels, backpacks, slings and waist pack models. The collection features a subtle tonal-patterned neoprene that offers a sophisticated and distinctive look while also offering water resistance. The new look bags are available in eight of the best-selling HEX designs, including the Sneaker Duffel, Signal Backpack, Sling and Dopp Kit.
Pricing for the collection is as follows and all products are available now at hexbrand.com, HEX's Los Angeles retail store, and premium retail partners around the world.
KINDRED COLLECTION
Kindred Sneaker Duffel – $159.95
Kindred Medium Gym Duffel – $149.95
Kindred Sneaker Backpack – $149.95
Kindred Drifter Duffel – $99.95
Kindred Signal Backpack – $89.95
Kindred Sneaker Sling – $59.95
Kindred Waist Pack – $34.95
Kindred Dopp Kit – $29.95
Princess Cruises to Activate Three Additional Princess MedallionClass™ Ships in 2019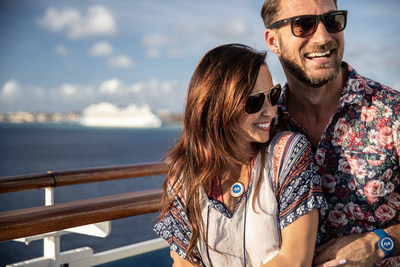 With the addition of Crown Princess and Sky Princess all Princess ships sailing the Caribbean this fall will be MedallionClass ships
Royal Princess will be the first MedallionClass ship on the West Coast sailing in Alaska and Mexico
Princess Cruises announced today the expansion of its Princess MedallionClass™ experience to three additional ships – Royal Princess, Crown Princess and Sky Princess – building on the enhanced and personalized cruise vacations guests are currently enjoying on its Caribbean Princess ship sailing the Caribbean, and with Regal Princess starting February 17, 2019. The OceanMedallion™, included complimentary, is a wearable device that elevates the guest experience by delivering an enhanced level of personalization and innovative services resulting in high guest satisfaction scores.
With the Princess MedallionClass experience coming to Crown Princess in July and Sky Princess in October, all guests sailing with the brand in the Caribbean will be able to enjoy an enhanced vacation through simplified, personalized and engaging experiences by the end of 2019. The addition of Royal Princess will also be the first time a Princess MedallionClass ship will be sailing in Alaska.
"Guests are finding their vacations enhanced with Princess MedallionClass on Caribbean Princess as a new and memorable experience, and we're ready to offer these experiences and personalized services to even more of our guests, including everyone who sails with us in the Caribbean in the fall and winter," said Jan Swartz, president of Princess Cruises. "Starting in April, we will continue the expansion to a total of five Princess MedallionClass ships expected this year, as we continue on our path to fleet-wide activation. And we look forward to bringing the experience to new groups for the first time, such as those sailing to visit exciting destinations in Alaska and Mexico."
Considered a breakthrough in the vacation industry and recently honored with a CES® 2019 Innovation Award, the OceanMedallion features leading-edge technology that delivers personalized service through enhanced guest-crew interactions, eliminates friction points and enables interactive entertainment.
Princess MedallionClass vacations offer guests a portfolio of experiences specifically designed to enhance their cruise vacation, including: 
From curbside to poolside in a breeze – guests who arrive at the terminal with travel documents (i.e. passports) uploaded to their profile have a personalized check-in process that starts their vacation with ease. Personalization starts pre-cruise by guests becoming OceanReady™ while at home.
The best Wi-Fi at sea: MedallionNet™ is fast, reliable, affordable and unlimited. MedallionNet provides land-like speeds that allow guests to stay connected from anywhere on the ship including staterooms which are each equipped with a Wi-Fi access point. With MedallionNet guests easily share vacation experiences with friends and family back home, stream TV shows, movies and sports events, and even make voice and video calls.
On demand beverage delivery: Using smart devices, guests have the ability to order drinks using OceanNowTM and have them delivered directly to them throughout the ship and even in their stateroom.
Other innovative features of the Princess MedallionClass experience include:
Hands-Free Keyless Stateroom Entry: Access to staterooms is a seamless experience where each guest is securely validated as the door automatically unlocks. Personalized greetings including loyalty level recognition welcome the guest on their door portal.
OceanCompass™: Available on guests' smart devices and portals throughout the ships, OceanCompass leverages the OceanMedallion to enable point-to-point wayfinding throughout the ship. OceanCompass guides guests throughout their journey, providing directional information so they can seamlessly navigate to their next point of interest, as well as easily locate and chat with friends and family on board using ShipMates. 
JourneyViewTM: Available now on ship portals and coming soon to smart devices, this interactive timeline lets guests scroll through all of the events available on board during their voyage. Functionality will also soon give guests the ability to bookmark and add activities that appeal most to them to their own personalized itinerary.
MedallionPay™: An easy to use payment feature, enabling crew members to focus on meaningful guest interactions.
OceanCasino™: On smart devices and select portals, guests can wager real money on games, including slots, poker, bingo, roulette, keno and lottery from anywhere on board.
PlayOceanTM: On portals located shipwide and using smart devices, PlayOcean offers guests a new level of fun with interactive games, a digital scavenger hunt, customizable avatars, and more. PlayOcean also transforms guests' mobile devices into game controllers for interactive gaming on the massive Movies Under the Stars screen.
OceanViewTM: Guests can stream more than 100 hours of award-winning Ocean Original travel shows to their smart device anywhere on the ship at no cost – content which airs nationally on weekends on ABC and NBC. OceanView is also available on stateroom TVs as well as on Roku, Amazon Prime and Apple TV.
Now is the perfect time to book a Princess MedallionClass vacation to the Caribbean or Alaska during the All Aboard Sale that is available through February 28. For more information visit Princess.com, call 1-800-PRINCESS (774-6237) or contact your professional travel advisor.     
Princess MedallionClass activates a travel industry first by utilizing an Experience Internet of ThingsTM (xIoT™) platform with a guest-centric approach to help maximize a cruise vacation in real-time based on guests' choices and preferences. The result delivers enhanced personalization on a large scale across every aspect of a cruise vacation.
The OceanMedallion was first unveiled by Carnival Corporation CEO Arnold Donald at CES 2017 and was a key factor in Fast Company recognizing the corporation with two Innovation and Design Awards that same year.
Las Vegas Downtown's Thunderbird Hotel Gets A Retro Makeover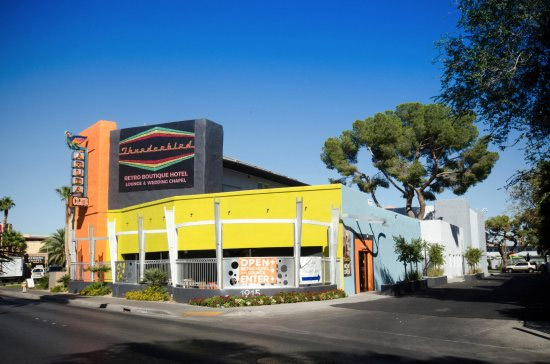 Located north of the Strip and south of downtown, a place of diners, neon wedding chapels, scooter rentals, strip clubs, pawn shops and the famous Luv-It Frozen Custard, is the new remodeled Thunderbird Boutique Hotel & Lounge located in the middle of the action and somehow remote.
California-based developer Ilan Gorodezki and his partners purchased the property in 2016. In 2017, the developer considered turning the property, once known as the Aruba, into a 15-story, 370-unit mixed-use apartment and retail space called the Thunderbird Lofts, according to reports.
The plans upset some residents in nearby neighborhoods, who thought the tower might dilute the area's historic atmosphere. Despite receiving approval from Las Vegas, the developers ultimately opted to keep the original two-story motel structure intact and simply remodeled it.
What's New:
More than $5 million of renovations later, the revamped Thunderbird is gleaming with new life and a classic Las Vegas allure. The Garden of Love wedding chapel perfectly encapsulates the renewed property. A majestic 60- to 100-year-old pine tree stands for an altar. Only the trunk and a few bottom branches are visible because it grows through a glass roof and soars into the sky. Dappled sunlight shines down upon the place where a couple would stand. The tree gives a sense of almost magical spirituality to the room, a reprieve in the midst of white marble floors and Las Vegas glitz.
The tree is one of those strokes of genius that only come about via a thoughtful remodel. Originally, the tree was growing in an outdoor courtyard and was slated to be chopped down to make way for a new vision. Instead of being removed, it was made into a centerpiece, creating something better than brand new. Prices range from $300-$700 (not including minister fee) for the 60-person chapel. The high-end "Majestic" package includes champagne toast, online ceremony live stream, unity candle or sand ceremony, flowers, custom music, digital photos and DVD, a personal wedding coordinator and use of the "royal bridal room with refreshments." The second and smaller chapel is more traditionally Vegas. Called the Crystal Wedding Chapel, it boasts crystal chandeliers and a bedazzled podium. It holds up to 40 guests, and prices range from $100 to $500 (minister fee not included). Petra Doerr, who runs the wedding chapel, says they were going for something "modern, unique and clean." Previously, the smaller chapel had a very masculine feel. Doerr took it in a more feminine direction and added "a little Las Vegas glitter."
The Rooms:
"It's easier to build than repair," said, Shay Mordo, the director of operations. "But the vision was, 'Let's go make it happen, no matter what.'" The 100 hotel rooms have a comfortably modern look. Rustic wood headboards give an earthy vibe, which balances some of the shinier mid-century modern highlights, such as trendy rugs and lamps. A turquoise, orange and yellow color scheme keep it interesting. The exterior doors of the rooms are painted in alternating orange and yellow-green. The small lobby continues the visual theme, with sleek concrete floors, walls that have been clad in the reclaimed wood, and a single graphic lime-green painting for decoration.
Located in a separate building, the carefully decorated "Presidential" suite overlooks the outdoor pool. There are also eight junior suites. Areas that would once have been dead space have been upgraded to outdoor lounges. These small islands of leisure space boast trendy outdoor furniture and lighting — like little islands of cool. An empty rooftop outside some second-story rooms is primed to be a future garden seating area. "There are always more projects," Mordo jokingly said. "Always something to do." Weekend prices range from about $190 per night for a 200-square-foot single queen room to $360 per night for a 600-square-foot premium suite. Weeknight prices range from $45 to $195 per night, respectively.
Entertainment options:
Throughout its history, the Thunderbird has often hosted live performances. It also has been a hotspot for the swing dance crowd in addition to hosting the Neon Reverb music festival about a decade ago. A revamped 3,500-square-foot showroom can hold up to 300 or 350 guests, depending on the configuration. The numbers are big, but also small in comparison to the titans on the Strip. Sitting in the new disc jockey booth, Mordo clicks through the new lighting configurations to show that the room is ready to party. In addition to the showroom, the lounge has a small stage and projector, allowing for a second, more intimate event venue.
Even Mordo admits the Thunderbird is not located in the best part of town. The area is huge on vintage charm, which also includes a local homeless population. But the rough edges belie a possible bright future. It's one of the closest hotels to the Arts District, which is finally gaining steam. And it's near offbeat attractions such as Zak Bagans' Haunted Museum and the Gold and Silver Pawn Shop. The Thunderbird has managed to make itself new without sacrificing its history, and it's uniquely situated for the next iteration of Las Vegas. "The current owners have done an admirable job with cleaning up that property over the past few years, said Realtor Steven Franklin, who goes by the nickname Downtown Steve. "It's certainly an improvement from what it had been."
Eatery:
Historic photos of Old Vegas line the hallway to the lounge and restaurant. Some of the photos depict the former Strip hotel also called the Thunderbird — no relation, except perhaps spiritual. Kelley Jones Hospitality in partnership with Todd Parmelee have built a new food and beverage program for the modern Thunderbird which features hearty crowd-pleasers, such as a "Hangover" breakfast burrito, pork belly sliders, a steak and potato wrap, fish and chips, flatbreads and a veggie burger. The lounge offers bartop gaming, pool, beer pong and a full bar. Cocktails include Bloody Marys, the Blue Suede Shoes (orange and grapefruit vodka, citrus juices, blue curaçao and lemon-lime soda) and the 1948 Cocktail (whiskey, Aperol, vermouth and chocolate bitters).
Located at: Thunderbird Boutique Hotel, 1215 Las Vegas Blvd. South, NV 89104-1307
FLY LINQ takes Las Vegas zip lines to new heights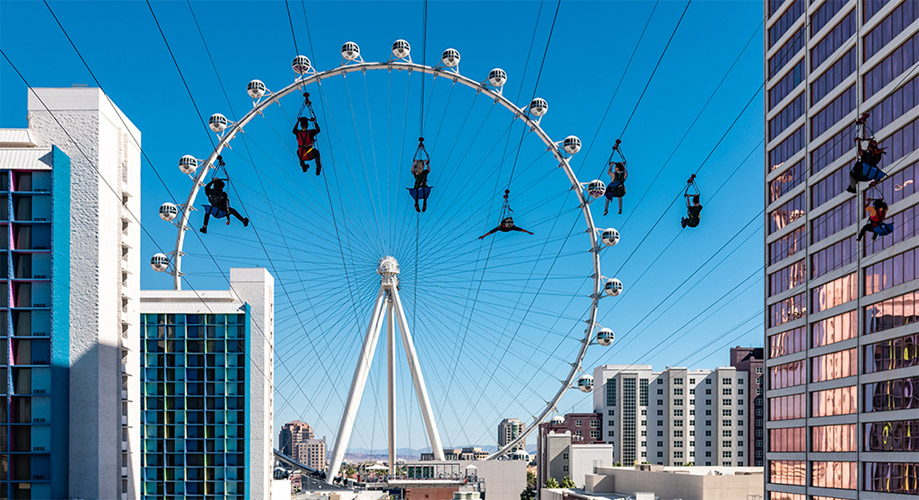 FLY LINQ, the first zipline attraction on the Las Vegas Strip debuted in early November. Fly Linq lets you soar above the popular promenade on your way to the other side in the sky, the High Roller Observation Wheel.
The newly opened FLY LINQ zipline sends thrill seekers soaring more than 1,000 feet across the LINQ Promenade towards the High Roller Observation Wheel.
After getting your ticket at the center strip box office on The Promenade, the expectancy grows as you take the elevator up to the launch level, and go through the safety steps and get strapped into a harness for the launch. The wait is short and before you know it you fly. From here on out, it's all heart pumping adrenaline and that's the best way to describe it. Zooming down the wire at speeds exceeding 30 mph is so much fun that you're going to want to ride it again.
The FLY LINQ is located at the The LINQ Promenade
Open daily from 11:30 a.m. to 2 a.m.
Tickets: $25 for daytime flights (before 5 p.m.), $30 for nighttime flights (after 5 p.m.)
Restrictions: You must be between 80 – 300 pounds or 36 – 136 kilograms.