Nevada Ballet Theatre 50th Gala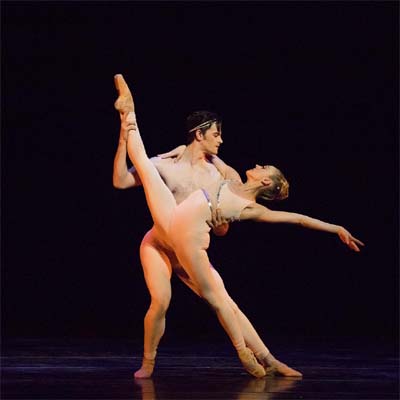 Celebrate a Half-Century of Dance
An artistic vision that would change Las Vegas forever came to life in 1972. And now, 50 years later, NBT invites you to an unforgettable one-night-only celebration of five glorious decades of dance. It may be happy birthday to us, but this remarkable evening is our gift to you.
The evening will feature a series of performances including our ANBT students in the delightful debut of Jerome Robbins' Circus Polka, a Pas de deux from Gerald Arpino's Light Rain and James Canfield's kaleidoscope of color and movement, Jungle. In addition, you'll be treated to special performances from Guest Artists Sasha De Sola and Tiit Helimets from San Francisco Ballet, ANBT's inspirational Future Dance Scholars, and stellar ANBT Future Dance Scholar alumnus Jemoni Powe.
This is sure to be a memorable night of celebration and artistry. Seating is limited, so secure your tickets today!
The Smith Center for the Performing Arts
Saturday, May 14 at 7:30pm
For complete Safety & Security rules at The Smith Center,
click here
.
As a courtesy to ticket holders, no children under 5 years of age are admitted.
Photo (top) by Virginia Trudeau.
TWO WORLD PREMIERE BALLETS debuted at The Smith Center for The Performing Arts on Saturday, February 5th.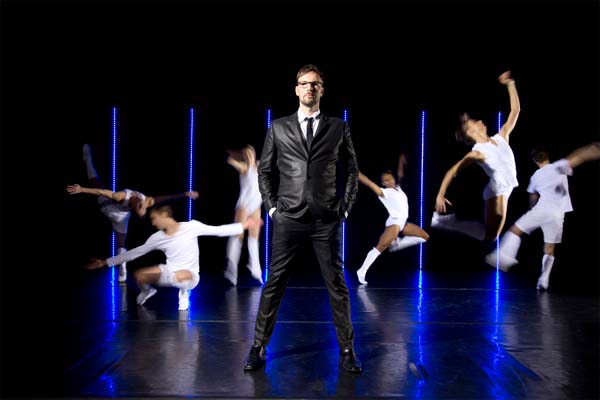 S.P. – Another beautiful simple powerful performance.
With new, innovative art, including dance, grows the desire of generations to continue to create and share their artistic visions. Nevada Ballet Theatre presented Two World Premiere ballets on one fantastic program. Renowned choreographers Trey McIntyre and Lauren Lovette shared their groundbreaking works with NBT's dancers performing their visualization. The Audience enjoyed a special presentation of selections from choreographer Krista Baker.
Before becoming a choreographer, Lauren was a principal dancer at New York City Ballet. She would stun the dance world by announcing her retirement from City Ballet to pursue new artistic endeavors in 2021. She was only 29 at the time and in the prime of her performing career. But Lauren had been preparing to become a choreographer. Lauren is thrilled to be choreographing a world premiere with Nevada Ballet Theatre, showcasing her first commission since retirement and 15th work of choreography.
Trey, a dancer and choreographer, has created 100 original dance pieces. He has shared his work for decades as a freelance choreographer, winning numerous awards, and is a United States Artists Fellow.
Dancer and choreographer Krista Baker has enjoyed a long performance career with NBT, established an exciting choreographic repertoire, and has produced over 10 original works for A Choreographers' Showcase and The Studio Series.
Music from the program included: Crown Shyness by Claude Debussy, Back When by Florence B. Price, and The Current (Pas De Deux) by Ezzio Bosso.
Before all performances guests were invited to get Insights, a discussion offering the opportunity to engage with the ballet, special guests, and multi-media presentations.
Bolero plus The Four Temperaments by Krista Baker at the Smith Center
S.P. – Beautiful Performance just stunning!
Nevada Ballet Theatre presented its midwinter program which featured two engaging ballets and the world premiere debut of an original piece. Bolero, The Four Temperaments, and The Current at The Smith Center on February 22-23.
Bolero, a one-movement orchestral piece by the French composer Maurice Ravel, showcased the composer's most famous composition. Initially written for Ida Rubinstein, a Russian dancer, it premiered in 1928 and remains timeless. Choreographer Nicolo Fonte, known for his daring approach to dance, choreographed Bolero for its NBT premiere.
New York City Ballet co-founder and ballet master George Balanchine created The Four Temperaments ballet set to the music of Paul Hindemith (emphasizing the string orchestra and piano). The première was the opening program of the Ballet Society (now City Ballet) on Nov. 20, 1946. The Four Temperaments is one of Balanchine's most famous works showcasing a manifestation of modern movement exploding on stage.
NBT company dance and choreographer Krista Baker is now celebrating her 14th season with the NBT. She has thrilled audiences with lead roles including "Lilac Fairy" in The Sleeping Beauty, "Sugar Plum Fairy" and "Spring Fairy" in NBT's production of The Nutcracker (choreographed by James Canfield) and "Big Swans" in NBT's presentation of Swan Lake (staged by the legendary Cynthia Gregory). For this program, she has choreographed an original work, The Current, for its world premiere and The Smith Center debut performance. Baker's choreographic repertoire has been showcased with over 10 original works for A Choreographers' Showcase and The Studio Series.
Before the performance, the program Insights offered an educational pre-performance discussion for the opportunity to engage with the ballet featuring special guests and multi-media presentations. The program is free to all ticket holders and took place in the Troesh Studio Theater, adjacent to Reynolds Hall, 45 minutes prior to curtain.
Cirque du Soleil extends VOLTA in Los Angeles – now through March 8, 2020 Engagement at Dodger Stadium starts January 18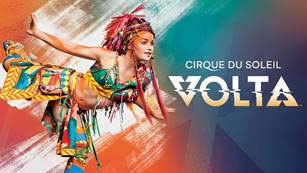 Following Los Angeles, VOLTA travels to OC Fair and Event Center March 18-April 19, 2020.
Cirque du Soleil is excited to add two weeks of performances of VOLTA's upcoming Los Angeles engagement. The show will be presented under its signature Big Top at Dodger Stadium, 1000 Vin Scully Avenue, Los Angeles, CA 90012 January 18 to March 8, 2020. Immediately following, VOLTA travels to the OC Fair and Event Center in Costa Mesa March 18–April 19, 2020.
Tickets, starting at $49, are available for purchase by visiting cirquedusoleil.com/volta or calling 1-877-9CIRQUE (1-877-924-7783). With an engagement right after the New Year, tickets for VOLTA are sure to be an appreciated holiday gift. The perfect way to start 2020!
The show
Energetic, urban and contemporary, VOLTA is a captivating voyage of discovery that showcases never-before-seen under the Big Top acrobatics in a visually striking world. Driven by a stirring melodic score and inspired in part by the adventurous spirit that fuels the culture of street sports, VOLTA is a story of transformation. It is about being true to oneself, fulfilling one's true potential, and recognizing one's own power to make it possible. Ultimate freedom comes with self-acceptance, and with the liberation of the judgement of others.
Written and directed by Bastien Alexandre, with Jean Guibert as the director of creation, VOLTA weaves acrobatics in a visually striking world driven by a stirring melodic score, composed by Anthony Gonzalez from the international electronic group M83.
BMX & Street Sports
The creators of VOLTA drew inspiration from the spirit of adventure that pervades the world of BMX, street sports and acrobatics. Whether they are on a bike, hopping from rooftop to rooftop, or double dutch rope skipping, urban sports enthusiasts constantly challenge themselves and defy convention.
Sure to be a crowd pleaser, VOLTA features a full-blown BMX park mounted on stage in front of the audience's very eyes for the breathtaking BMX finale as riders invade the stage to deliver a jaw-dropping, fast and furious performance of nonstop acrobatics on wheels. The riders go up the jump boxes and perform air tricks before
landing and leaping off the ramps again, crisscrossing and spinning their bikes in midair in a spirit of brotherhood.
The name VOLTA refers to a sudden about-face, a change in emotion or idea often used in poetry. It also speaks to the jolt of energy delivered through the show.
The Costumes
The stunning costumes of VOLTA have been designed by Zaldy Goco, famous for his work with Lady Gaga, Michael Jackson, Britney Spears, Gwen Stefany and for TV show RuPaul's Drag Race.
Ticket Information
VOLTA will be presented under the Big Top at under its signature Big Top at Dodger Stadium, 1000 Vin Scully Avenue, Los Angeles, CA 90012 January 18 to March 8, 2020. Immediately following, VOLTA travels to the OC Fair and Event Center in Costa Mesa March 18–April 19, 2020. Tickets, starting at $49, are available for purchase by visiting cirquedusoleil.com/volta or calling 1-877-9CIRQUE (1-877-924-7783).
Discover our VIP package – a cocktail reception with open bar and hors d'oeuvres inspired by the show, access to the best seats for greater comfort, complimentary parking and more!
Cirque du Soleil NYSA to open in Berlin in Fall 2020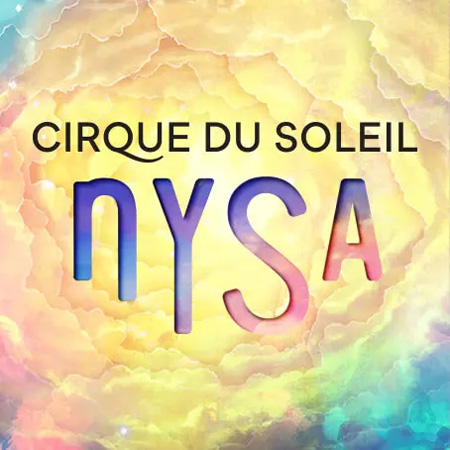 Cirque du Soleil Entertainment Group is thrilled to announce Cirque du Soleil NYSA , its first permanent show in Europe , written and directed by renowned stage directors Lulu Helbæk and Simone Ferrari. Presented and co-produced by Live Nation, the show will premiere in Berlin, Germany, at Theater at Potsdamer Platz starting October 28, 2020. Tickets are on sale now.
Celebrating 25 years since the first Cirque du Soleil production in Germany, Cirque du Soleil NYSA is the world-renowned organization's first permanent show in Europe , it's 21st permanent show and 52nd original production.
Cirque du Soleil Entertainment Group President and CEO, Daniel Lamarre, says, "For Cirque du Soleil, this is a beautiful way of celebrating a 25-year relationship with the city. This new and exciting production is most certainly the best way to highlight the privileged bond we have with Berlin."
Since Cirque du Soleil's first visit in Germany in 1995 with Saltimbanco, 14 of its productions visited 16 cities in the country. Known for its cosmopolitan values and international appeal, Berlin will be the setting for this first permanent show created for a European city.
"We wanted to tell a story which belongs to and is inspired by Berlin, its residents, and its status as a European cultural epicenter, while making it universal so that people from all over the world can relate to the show and its characters", adds Daniel Ross, Creative Director.
This modern tale follows the story of Nysa, a fearless young woman who longs for adventure and open skies. Her curiosity and courage will give her the power to step into the unexpected and fly towards new worlds. Inspired by youth and its desire to push the boundaries and aspirations for a better future, the character looks to the outside world for a sense of what life could be if she let her imagination soar and if she allowed herself to take risks. This new Cirque du Soleil production will invite the spectator to long for a world they've never imagined.
Signing their first collaboration with Cirque du Soleil, Lulu Helbæk and Simone Ferrari explain that "as Europeans, we are thrilled and honored to create the first resident Cirque du Soleil show in Europe. It's a dream come true. It comes at a time in our lives where we feel the urgency to speak about the exploration of the unexpected, a fundamental process for the evolution of mankind and its societies. As creators, we seek to expose the humanity hidden in every character, to show their contradictions and their quest for a world that has never been imagined before. This show will inspire you and will propel you into a new world. You are invited to abandon yourself to the unknown and discover a new reality, a reality where touching the sky is not only possible but striving for it will change the world."
Show Team
Here is the creative team for the 21st Cirque du Soleil permanent show:
| | |
| --- | --- |
| Chief Executive Producer | Yasmine Khalil |
| Vice President, Creation | Daniel Fortin |
| Line Producer | Nathalie Enault |
| Creative Director | Daniel Ross |
| Stage Directors and Writers | Lulu Helbæk and Simone Ferrari |
| Set and Props Designer | Jean Rabasse |
| Costume Designer | Elen Ewing |
| Human Performance Designer | Jérôme Le Baut |
| Acrobatic Equipment Designer | Ewen Seagel |
| Sound Designer | Jean-Michel Caron |
| Production Director | Inigo Alonso Ezcurdia |
Ticket Information
Cirque du Soleil NYSA , first permanent show in Europe for Cirque du Soleil, will be presented in Berlin at Theater at Potsdamer Platz on October 28, 2020. Tickets are on sale today at www.cirquedusoleil.com/nysa.
Partners
Cirque du Soleil NYSA would like to thank its Official Automobile Partner, ŠKODA.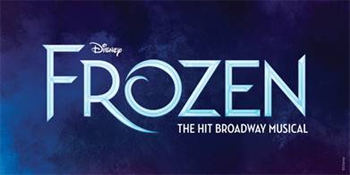 FROZEN NORTH AMERICAN TOUR WILL OPEN IN LOS ANGELES
AT HOLLYWOOD PANTAGES THEATRE • DEC 4, 2019 – FEB 2, 2020
Disney Theatrical Productions and Broadway in Hollywood announced today that the highly anticipated North American tour launch of Disney's Frozen at Hollywood Pantages Theatre in Los Angeles will offer a limited number of $25 tickets at every performance via a Digital Lottery. The lottery will be hosted online by Broadway Direct. Frozen will play a nine-week engagement over the holiday season; December 4, 2019 – February 2, 2020.
Fans may enter the lottery by visiting www.BroadwayInHollywood.com/Lottery. Lotteries will open 2 days prior to the performance at 11AM and close 1 day prior at 10AM. Winners will be notified within minutes of the lottery closing and will have 1 hour to pay for their tickets online with a credit card. Tickets are available for pickup 1 hour prior to curtain with ID. No name changes allowed. Lottery tickets are $25 each. Limit one entry per person per performance and two tickets per winner. Tickets are subject to availability. Winning lottery tickets may only be purchased with a credit card.
In Los Angeles, Frozen will play Tuesdays through Fridays at 8pm, Saturdays at 2pm & 8pm, and Sundays at 1pm & 6:30pm. The performance schedule will vary during Holiday weeks in December. 'Ultimate Frozen Fan Packs,' which include a prime seat location, a commemorative souvenir program and an exclusive merchandise item, are also available. Tickets are available for purchase online at www.BroadwayInHollywood.com/Frozen or www.Ticketmaster.com. Tickets may also be purchased by phone at 800-982-2787 or at the Hollywood Pantages Theatre Box Office, located at 6233 Hollywood Boulevard (open daily at 10am PT).
Ticket buyers who purchase tickets from a ticket broker or any third party should be aware that Hollywood Pantages Theatre is unable to reprint or replace lost or stolen tickets and is unable to contact patrons with information regarding time changes or other pertinent updates regarding the performance.
Frozen, the Tony®-nominated Best Musical, has joined Disney Theatrical hits The Lion King and Aladdin on tour across the country. Heralded by The New Yorker as "thrilling" and "genuinely moving," Frozen has emerged as the biggest hit musical of the last two Broadway seasons, breaking four house records at its New York home, the legendary St. James Theatre.
"Disney's struck gold! Sumptuous sets, gorgeous costumes, and plenty of special effects to wow the audience!" raves the New York Post. "With the magic, the dancing, and all those iconic tunes, Frozen was born to be a stage musical!" exclaims the Evening Standard, and The Telegraph declares, "Frozen will burn up Broadway for years to come!"
In addition to the Broadway and North American tour companies, Frozen's global footprint will soon expand to include London, Australia, Japan, and Hamburg.
The Frozen North American tour stars Caroline Bowman as Elsa and Caroline Innerbichler as Anna, the sisters at the heart of the joy-filled musical. Joining them are principal cast members Austin Colby (Bowman's husband) as Hans, F. Michael Haynie as Olaf, Mason Reeves as Kristoff, Jeremy Morse as Weselton, Collin Baja and Evan Strand alternating as Sven, as well as Stella Cobb (Young Anna), Alyssa Kim (Young Elsa), Jaiden Klein (Young Elsa), and Arwen Monzon-Sanders (Young Anna).
Frozen also features Caelan Creaser, C.K. Edwards, Michael Everett, Berklea Going, Michael Allan Haggerty, Tyler Jimenez, Hannah Jewel Kohn, Marina Kondo, Dustin Layton, Nika Lindsay, Tatyana Lubov, Adrianna Rose Lyons, Ralph Meitzler, Kelly Methven, Michael Milkanin, Kyle Lamar Mitchell, Jessie Peltier, Naomi Rodgers, Daniel Switzer, Zach Trimmer, Brit West, and Natalie Wisdom.
A mysterious secret. A family torn apart. As one sister struggles with being an outsider and harnessing her powers within, the other sets out on a thrilling adventure to bring her family together once again. Both are searching for love, but they'll learn that to find it they'll have to look inside themselves first.
Frozen is melting hearts on Broadway and across the country in an all-new production created for the stage by an award-winning team. It features the songs you know and love from the original Oscar®-winning film, plus an expanded score with a dozen new numbers by the film's songwriters, Oscar winner Kristen Anderson-Lopez and EGOT winner Robert Lopez. Joining them on a creative team that has won a cumulative 16 Tony Awards are Oscar winner Jennifer Lee (book), Tony and Olivier Award winner Michael Grandage (director), and Tony winner Rob Ashford (choreographer).
The design team for Frozen includes scenic and costume design by two-time Tony and Olivier Award winner Christopher Oram, lighting design by six-time Tony winner Natasha Katz, sound design by seven-time Tony nominee Peter Hylenski, video design by Tony winner Finn Ross, puppet design by Michael Curry, hair design by David Brian Brown, makeup design by Anne Ford-Coates, and special effects design by Jeremy Chernick.
Two-time Tony Award winner Stephen Oremus is music supervisor and creates vocal, incidental and dance arrangements. He is joined on the music team by Tony nominee Dave Metzger (orchestrations), Chris Montan (executive music producer), David Chase (additional dance arrangements), and Faith Seetoo (music director).
An unforgettable theatrical experience filled with sensational special effects, stunning sets and costumes, and powerhouse performances, Frozen is everything you want in a musical: It's moving. It's spectacular. And above all, it's pure Broadway joy.
Frozen is produced by Disney Theatrical Productions under the direction of Thomas Schumacher.
Frozen is recommended for ages 6 and up. All patrons must have a ticket, regardless of age.
For information, visit www.FrozenTheMusical.com/Tour, Facebook, Twitter and Instagram.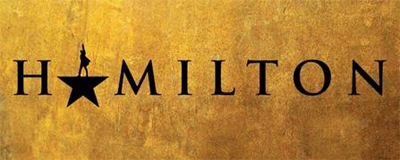 PUBLIC ON SALE MONDAY, NOVEMBER 18 AT 8AM
 FOR PERFORMANCES MARCH 12 – SEPTEMBER 20, 2020
AT HOLLYWOOD PANTAGES THEATRE
Producer Jeffrey Seller and Hollywood Pantages Theatre announced today that single tickets for HAMILTON will go on-sale to the public on Monday, November 18 at 8AM.  Tickets will be available for performances March 12 through September 20, 2020.
On Monday, November 18 at 8AM tickets will be available at www.HollywoodPantages.com/HamiltonLA and www.Ticketmaster.com, by phone at (800) 982-2787 or in person at the Hollywood Pantages Theatre Box Office. To inquire about groups of 10 or more, visit www.HollywoodPantages.com/Groups.
There is a maximum purchase limit of 8 tickets per household for the engagement. Tickets start at $55. There will be a lottery for a limited number of $10 Orchestra seats for all performances. Details will be announced closer to the engagement.
Jeffrey Seller notes, "It's tempting to get tickets any way you can. There are many sites and people that are selling overpriced, and in some cases, fraudulent tickets. For the best seats, the best prices and to eliminate the risk of counterfeit tickets, all purchases should be made through an authorized Hollywood Pantages Theatre ticket source: either the Hollywood Pantages Theatre box office, or Ticketmaster.com".
HAMILTON is the story of America's Founding Father Alexander Hamilton, an immigrant from the West Indies who became George Washington's right-hand man during the Revolutionary War and was the new nation's first Treasury Secretary.  Featuring a score that blends hip-hop, jazz, blues, rap, R&B, and Broadway, HAMILTON is the story of America then, as told by America now.  
With book, music and lyrics by Lin-Manuel Miranda, direction by Thomas Kail, choreography by Andy Blankenbuehler and musical supervision and orchestrations by Alex Lacamoire, HAMILTON is based on Ron Chernow's biography of Founding Father Alexander Hamilton.
HAMILTON's creative team previously collaborated on the 2008 Tony Award ® Winning Best Musical IN THE HEIGHTS.
 HAMILTON features scenic design by David Korins, costume design by Paul Tazewell, lighting design by Howell Binkley, sound design by Nevin Steinberg, hair and wig design by Charles G. LaPointe, and casting by Telsey + Company, Bethany Knox, CSA.
The musical is produced by Jeffrey Seller, Sander Jacobs, Jill Furman and The Public Theater.
The HAMILTON Original Broadway Cast Recording is available everywhere nationwide. The HAMILTON recording received a 2016 Grammy for Best Musical Theatre Album. 
For information on HAMILTON, visit www.HamiltonOnBroadway.com, www.Facebook.com/HamiltonMusical, www.Instagram.com/HamiltonMusical and www.Twitter.com/HamiltonMusical.
RETURNING TO L.A. DIRECT FROM BROADWAY DOLBY THEATRE PREMIERE APRIL 14 – 19, 2020 • ONE WEEK ONLY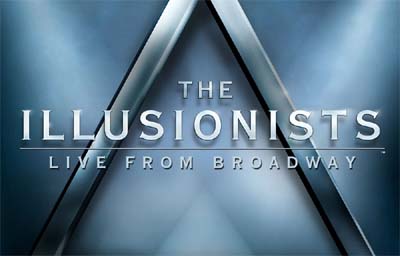 Broadway in Hollywood is proud to announce that THE ILLUSIONISTS – Live From Broadway will play a limited one-week engagement at the Dolby Theatre in Hollywood as part of its North American Tour, from April 14 – 19, 2020. Noted as the world's best-selling touring magic show, THE ILLUSIONISTS returns to Los Angeles on the heels of a highly successful multi-city tour and run on Broadway.
Tickets are available exclusively to 2019-20 Broadway in Hollywood Season Ticket Holders.
For more information about Season Ticket Packages, visit www.BroadwayinHollywood.com, or call the Season Ticket Office at 866-755-2929 (Mon-Fri; 8am – 6pm | Sat; 10am – 4pm).  Group purchases of 10 or more tickets will be available beginning Friday, August 9, 2019.  To inquire about groups, call (323) 463-4367. 
Individual tickets will go on sale to the public at a later date.
THE ILLUSIONISTS – LIVE FROM BROADWAY™ is produced by Simon Painter, Tim Lawson and MagicSpace Entertainment. Conceived by Simon Painter, the show's creative team also includes executive producer Tim Lawson and director Neil Dorward.
Full of hilarious magic tricks, death-defying stunts and acts of breathtaking wonder, THE ILLUSIONISTS has shattered box office records worldwide and thrilled audiences of all ages with a mind-blowing spectacular showcasing the jaw-dropping talents of six of the most incredible illusionists on earth.
Creative Producer Simon Painter said, "We can't wait to bring this electrifying show to Los Angeles for a truly entertaining experience for the whole family. THE ILLUSIONISTS is the most non-stop and powerful mix of outrageous and astonishing acts ever to be seen on the live stage."
BROADWAY IN HOLLYWOOD 2019-20 SEASON

The Hollywood Pantages, a Nederlander Theatre, is proud to announce the BROADWAY IN HOLLYWOOD 2019-20 Season, consisting of eight Los Angeles premieres, all direct from Broadway. This season will mark the first time Los Angeles Theatre audiences will have regular access to Broadway National Tours at both the Pantages and Dolby Theatres in Hollywood. 8 great shows, 2 iconic theatres, one blockbuster season Pantages Theatre General Manager Jeff Loeb states, "There are so many new and amazing experiences in store for our audiences this season – it's almost impossible to pinpoint what to celebrate first! By working with our neighbors at the Dolby Theatre to add this gorgeous venue to our family of presenting theatres, we have entered a world of endless theatrical possibilities. More shows. Longer runs. Endless memories – all while staying rooted in the neighborhood we love.  Hollywood is the entertainment capital of the world and we are so excited to now be presenting shows at two iconic venues less than a mile apart from each other on Hollywood Boulevard. We are so excited to present the best of Broadway in the heart of Hollywood."
Pantages Theatre will play host to the first three shows of the new 2019-20 Season. Disney's FROZEN, last year's biggest Broadway musical hit, will cast an icy spell across Los Angeles this holiday season as the ©Oscar®-winning film comes to life with the scale and spectacle only Disney Theatrical can deliver. Donna Summer, the disco icon with the voice from heaven, who shot through the stars from gospel choir to dance floor diva will have her life story come to life in the most electric way possible when SUMMER: The Donna Summer Musical makes its L.A. debut. From the Tony Award®-winning creators of the Broadway classic Ragtime and inspired by the beloved films, ANASTASIA will transport us from the twilight of the Russian Empire to the euphoria of Paris in the 1920s.
Continuing the BROADWAY IN HOLLYWOOD season at the Dolby Theatre, Hollywood will truly intersect with Broadway when MEAN GIRLS, the record-breaking new musical comedy based on the hit Paramount Pictures film and featuring a book by nine-time Emmy® Award winner Tina Fey, makes its L.A. debut. Come get away from it all and put your mind on island time as Jimmy Buffett's ESCAPE TO MARGARITAVILLE brings you a change in latitude and a change in attitude. The critically-acclaimed creative team who brought the epic production of Rodgers & Hammerstein's The King and I and South Pacific to L.A. return with the Lincoln Center Theater production of Lerner & Loewe's MY FAIR LADY, helmed by Bartlett Sher. THE SPONGEBOB MUSICAL, the critically acclaimed, award-winning new musical adapted from the beloved Nickelodeon series, and hailed by The New York Times as "brilliant" and "effervescent candy-for-the-spirit" by New York Magazine makes its L.A. Premiere. And lastly, THE BAND'S VISIT, the 10-time Tony Award-winning BEST MUSICAL, will celebrate the deeply human ways music, longing and laughter can connect us all.
HAMILTON will return to Los Angeles at the Pantages in March of 2020 as an additional event. Season Ticket Holders who purchase a 2019-20 season package will have priority access to HAMILTON. Detailed ticketing information will be announced later this season.
Season Ticket Packages are available now at www.HollywoodPantages.com/SeasonPackages or www.BroadwayInHollywood.com or by phone at 866-755-BWAY (2929) (M-F; 8am-6pm PT). Current Season Ticket Holders can renew their tickets beginning today. New customers may purchase new season packages beginning today as well. Season Ticket Holders lock in the best seats at the best prices and enjoy benefits such as complimentary ticket exchanges online and at the box office, lost ticket insurance and 24/7 account access.  Season Ticket Holders are also guaranteed priority access to added events. Mobile Tickets offer Season Ticket Holders greater security and flexibility, as well as greater ease in managing season tickets.