Aqua Teen Forever: Plantasm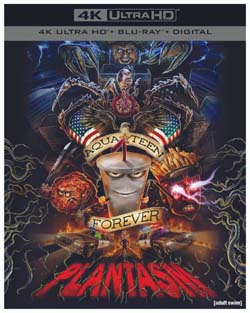 After breaking up, the Aqua Teens are now flying solo. The acerbic Master Shake (Dana Snyder) is homeless hoping that his former neighbor, dear old Carl (Dave Willis) will take him in. Meanwhile, loveable innocent Meatwad (also Dave Willis) works for a local animal shelter making sure its supply of adoptable dogs never runs out. As for the floating genius Frylock (Carey Means), he's running tech support for mega-conglomerate Amazin. Little do they know Amazin's vertically-challenged owner Neil (Peter Serafinowicz) has a dastardly plan to supplant the world's entire workforce!
Aqua Teen Forever: Plantasm' is a delightfully ridiculous and over the top new animated feature that reunites us with our favorite heroic and lovable team of living fast food items as they face their biggest challenge yet. 'Aqua Teen Hunger Force' has always proved itself to be an incredibly clever approach to an idiotic idea that somehow just works better than anyone could have expected. Always embracing its silly nature and taking it to some shockingly vulgar, violent and offensive places and this new animated film is certainly no exception. Continuing the story of the Aqua Teen trio and having some fun with modern technology, corporate giants and even revamping some of the characters and elements of the show within.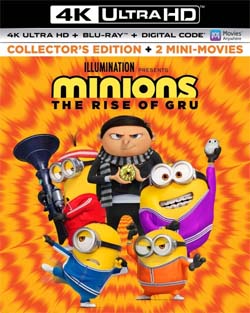 Back in the 1970s, Gru (Steve Carell) was still in short pants when he hatched ambitions to be a super villain. After discovering that evil team the Vicious 6 is looking for a new member following the demise of founder (and Gru's idol) Wild Knuckles (Alan Arkin), Gru applies for the position. But the Vicious 6 members refuse to take the kid seriously, even though he successfully steals the amulet they intended to use to conquer the world. In Gru's ensuing escape, he passes off the amulet for safekeeping to Otto (Pierre Coffin), a well-meaning but perhaps unsurprisingly unreliable Minion who, predictably, loses it.
• POST MODERN MINIONS (MINI MOVIE) – Experience one Minion's rise and fall as an artistic genius when he sneaks into a 1970's post-modern art gallery with a fellow Minion and unintentionally creates an explosive new art form that is declared by a snooty art critic as the greatest art he's ever seen. When the critic moves onto the next new artist, our Minion tries everything to get back in the spotlight, which accidentally leads to his next unexpected career.
• MINIONS AND MONSTERS (MINI MOVIE) – Follow a newbie Minion as he joins three more experienced Minions in playing a 1970's fantasy role-playing game. After struggling to gain the skills needed to master the game, the newbie unexpectedly rises to the occasion and saves the day, earning him the magical crown and the appreciation of his buddies.
• EXTENDED SCENE
• OUTTAKES
• CHARACTER PROFILES
— GRU
— WILD KNUCKLES
— BELLE BOTTOM
— MASTER CHOW
— THE VICIOUS 6
— BIKER
• GRU-VY ANIMATION – Join Steve Carell and the directors as they take us through the animation process. From Concept Art, through Storyboards and on to the Final Film, with every Gru-vy step in between explained in fun and fascinating detail.
• THE '70S – FASHION, FOOD & FUNK – A behind the scenes look at the 1970's through the lens of MINIONS: THE RISE OF GRU. From fashion to music, cultural phenomenon and back – the cast and filmmakers are bringing the 1970's to a whole new generation.
• MINION MARTIAL ARTS – In this 1970s inspired martial arts movie throwback, we hear from the film's directors about their inspiration, how they created authenticity in animation, the role the many martial artists in the cast played to bring it to life and how you teach a Minion to fight.
• HOW TO DRAW (& ANIMATE) WITH BRAD ABLESON – Co-director Brad Ableson shows us how to draw all of our favorite characters.
— MINION
— YOUNG GRU
— KUNG FU STUART
• LAIR FLAIR: MAKE YOUR OWN MINION HIDEOUT – The Minions aren't the only ones who can build a secret lair — now you can, too! (And yours doesn't have to be built under Gru's bed.)
— THE LAIR
— DISCO BUBBLES
— JET PACK
• SUPER STYLE SHOP – The Minion uniform of overalls and goggles is timeless. Simple yet functional. But sometimes Minions have a casual day out and can abandon their work attire for something more fashionable. Here's how can create fresh new fashion for YOUR Minions!
— BELL BOTTOMS AND BANDANA
— FRINGE VEST AND CHUNKY NECKLACE

Bonus Features:
Minions: The Rise of Gru is silly fun, taking full advantage of modern animation technology, and generally being a stupid and silly bit of cotton candy entertainment. Franchise fans and kids will likely have a blast watching their favorite yellow minions laugh it up on screen, and won't be put off by the fact that this is a shameless attempt at marketing the little guys as a veritable cash register for the studio. Everyone is having fun, and the story is not so convoluted and worn out as the last Despicable Me movie was. The 4K UHD looks incredible, so if you enjoyed the previous movies, I don't see why this wouldn't be another fun ride.
Starring: Steve Carell, Pierre Coffin, Alan Arkin, Jean Claude Van Damme, Dolph Lundgren, Taraji P. Henson, Michelle Yeoh, Julie Andrews.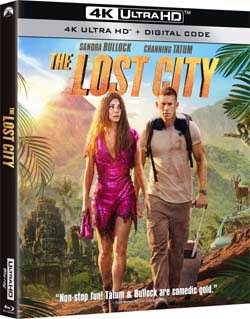 A reclusive romance novelist is on a book tour with her cover model and gets swept up in a kidnapping attempt that lands them both in a cutthroat jungle adventure.
Sandra Bullock plays Loretta Sage, a successful romance-adventure writer who appears to be having a midlife crisis. After the death of her archaeologist husband, John, a few years prior, Loretta lost the will to write. When he was alive, they would travel to faraway places, and her stories came to her based on their adventures together, but now, without him, she has become reclusive and lives every day at home, soaking in the bathtub, drinking chardonnay. When her publicist Beth (Da'Vine Joy Randolph) calls to remind her that the book tour for her latest novel, 'The Lost City of D,' is a go, all Loretta must do is finish the last chapter.
Several months later, Loretta is promoting the book along with Alan Caprison (Channing Tatum), the dimwitted cover model for all of her novels, when she is kidnapped by eccentric billionaire and playboy Abigail Fairfax (Daniel Radcliffe). He states that in her latest book, Loretta used authentic ancient hieroglyphics as a way for her hero, Dash McMahon, to discover the lost city, but he also believes that it is an actual clue to locating the real city, situated on an island in the Atlantic and that Loretta knows where it is. Naturally, she feigns ignorance, but Abigail insists that she translate a piece of ancient parchment he discovered on the island.
With Alan having witnessed Loretta's kidnapping and the police refusing to believe his far-fetched story, he and Beth decide to hire Jack Trainer (Brad Pitt), a Navy Seal-turned-CIA agent, with the intent of tracking Loretta down and rescuing her. Against his better judgment, Jack allows Alan to accompany him on his mission, where they both succeed in rescuing Loretta. After fleeing into the jungle, Jack is shot and killed, and now Loretta and Alan, away from the lavish comforts of home, must navigate the deadly wilderness and try to discover the lost city before Abigail and his henchmen do.
THE LOST CITY features include:
Deleted Scenes—More fun you didn't see in theatres!
Bloopers—Laugh along with the cast at their hilarious on-set bloopers
Dynamic Duo—Behind-the-scenes fun with Sandra Bullock and Channing Tatum to see how their comedy chemistry perfectly aligns for this odd-couple comedy adventure
Location Profile—Take a trip to the exotic Dominican Republic movie location and find out how the crew dealt with heavy rain and mosquitos!
Jungle Rescue—See how the movie's incredible action set pieces and crazy stunts were filmed
The Jumpsuit—Discover what went into designing Loretta's eye-catching purple sequin jumpsuit
Charcuterie—A hilarious breakdown of Loretta's big kidnapping scene and what it's like to come under attack from a giant charcuterie board!
The Villains of The Lost City—Meet the bad guys: Abigail Fairfax and his henchmen
Building The Lost City—A look at building the film's incredible island world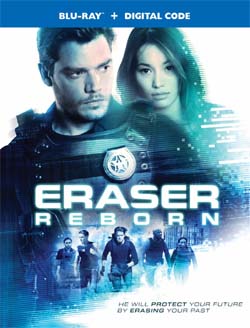 Eraser: Reborn.U.S. Marshal Mason Pollard (Dominic Sherwood) is assigned to "erase" Rina Kimura (Jacky Lai) until she can testify in court.
Eraser: Reborn" is a straight-up remake of Schwarzenegger's 1996 action hit, although the producers could have just continued where the original left off and added a brand new story and characters. Dominic Sherwood plays U.S. Marshal Mason Pollard, who works for a secret agency specializing in erasing high-profile witnesses' identities, faking their deaths so they won't be harmed before testifying in court against the bad guys. He is assigned to Rina Kimura (Jacky Lai), a young lady who needs protection after turning state's evidence against her crime boss husband. Shortly after relocating her to Cape Town in South Africa, Pollard's old friend and former mentor, Paul Whitlock (McKinley Belcher III), informs him that there has been a security breach within the organization, and they need to move their witnesses.
They arrive at the address of Paul's witness first, only to find her dead inside, surrounded by six armed men. After a quick gunfire battle, Mason questions Paul why it took six men to kill one woman, and that's when Paul pulls his gun on him, Mason now realizing he has been double-crossed. Paul informs him that the bad guys are offering a lot of money for Mason's witness as she stole a flash drive from her husband that contains vital information in regards to his criminal organization. Armed with this newly discovered information, Mason escapes and manages to locate Rina. Paul informs his superiors that Mason has gone rogue, and he is tasked with bringing them back, dead or alive. Laying low, Mason and Rina formulate a plan to take on Paul and his henchmen that will prove their innocence and Paul's guilt.
BONUS FEATURES
The Warrior and the Witness: The Making Eraser: Reborn – Go behind the scenes on set in Capetown, South Africa for an all-access look at the fast-paced filmmaking approach used to capture the action-packed tale of a witness on the run and the agent tasked with keeping her alive. Includes Interviews with the filmmakers, cast and crew.
Lucifer: The Complete Fifth Season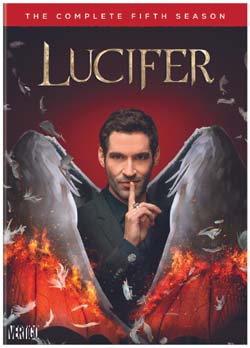 Lucifer, the live-action series based on the DC comics series, has had quite the journey during its run. The show initially premiered on Fox before being rescued from cancellation (after season 3) by Netflix due to a passionate fan campaign. In total, the series ran for six seasons (3 more seasons on Netflix) and gained an even bigger following after its move to the streaming juggernaut. And now, for the first time, Lucifer's fifth season will be available on DVD and Blu-Ray starting on May 31, 2022.
The show centers on the devil, Lucifer Morningstar (Tom Ellis) as he solves crimes with his partner Chloe Decker (Lauren German). Season five features more enticing cases for Lucifer and Chloe, including a musical episode, as the battles between the humans, angels, demons, and even God intensifies.
The Blu-ray features all sixteen episodes of the season on four discs, and special features.
SPECIAL FEATURES
16 ONE-HOUR EPISODES
Really Sad Devil Guy

Lucifer! Lucifer! Lucifer!

¡Diablo!

It Never Ends Well for the Chicken

Detective Amenadiel

BlueBallz

Our Mojo

Spoiler Alert

Family Dinner

Bloody Celestial Karaoke Jam

Resting Devil Face

Daniel Espinoza: Naked and Afraid

A Little Harmless Stalking

Nothing Lasts Forever

Is This Really How It's Going to End?!

A Chance at a Happy Ending
Supergirl: The Sixth and Final Season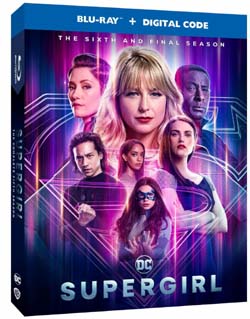 Supergirl and her Super Friends return for one final season of saving the world from evil in Supergirl: The Sixth and Final Season. As the fifth season of the series came to a close, viewers were left on a bit of a cliffhanger. Lex Luthor (Jon Cryer) had become like a god thanks to Leviathan, and using his Obsidian Platinum VR platform, he had managed to brainwash half the planet into becoming his loyal super-fans. Now he was planning to use the platform to eliminate all of his non-believers. Lex had tricked Brainiac 5 (Jesse Rath) into thinking he was helping him take down Leviathan, not knowing of Luthor's true, sinister plans. The new season picks up immediately where we left off, with Brainy seemingly trapped on a ship with the Leviathan-controlled computer system trying to poison him. As the sixth season opens, Supergirl (Melissa Benoist), Dreamer (Nicole Maines) and the rest of the team arrive just in time to save Brainy, and then work on stopping Lex Luthor, with the goal of eliminating his powers and exposing the truth about what he's been up to to the rest of the world. However, during the ensuing face-off, Kara ends up being sent to the Phantom Zone, without her powers, and with seemingly no way to escape.
For the first third of this final season, we follow team Supergirl as they try to find a way to rescue Kara from the Phantom Zone. However, in the process they accidentally allow a Phantom to escape, which starts to wreak havoc on National City, causing people's nightmares to come true. Now they must track down and stop the Phantom, while also trying to rescue Kara and take down Lex Luthor, who still has a lot of tricks up his sleeves to avoid paying for his crimes. Meanwhile, Supergirl desperately looks for some way out of the Phantom Zone. But while she is there, she meets her father Zor-El (Jason Behr), and befriends a depowered fifth-dimensional imp named Nyxlygsptlnz (Peta Sergeant) a princess who was unjustly sent to the Zone by her father. They join forces to look for a way out together, but Nyxly may not be as innocent (or powerless) as she had claimed to be.
The final two thirds of the season find Supergirl and her crew in a race against Nyxly to find seven Totems, Courage, Humanity, Truth, Destiny, Love, Dreams and Hope before Nyxly can combine these to form the AllStone, and use it to wipe out humanity. To make things even more challenging, Nyxly has joined forces with one of Supergirl's nemeses. Meanwhile, CatCo's ratings are in a slump, and Andrea (Julie Gonzalo) is eager to fix that, so she gives William (Staz Nair) and Kara an ultimatum to do more revealing stories on the Super Friends, but Kara feels conflicted and begins to doubt her double-life, and if she can really help people as Supergirl while also pursuing her dreams to be a reporter.
This final season of Supergirl is entertaining and works better when it comes to the non-action scenes and character growth. Over the course of the season, many of the characters are given their own personal story arcs to help close out these characters, resolve any lingering issues, and help them move on to their post-series futures. The season also makes a fun trip back in time to visit a younger Kara at her high school prom.
BLU-RAY & DVD FEATURES
Deleted Scenes

A Farewell Tribute to Supergirl
20 ONE-HOUR EPISODES
Rebirth

A Few Good Women

Phantom Menaces

Lost Souls

Prom Night

Prom Again!

Fear Knot

Welcome Back, Kara!

Dream Weaver

Still I Rise

Mxy in the Middle

Blind Spots

The Gauntlet

Magical Thinking

Hope for Tomorrow

Nightmare in National City

I Believe in a Thing Called Love

Truth or Consequences

The Last Gauntlet

Kara
DIGITAL
Supergirl is currently available to own on Digital. Digital purchase allows consumers to instantly stream and download to watch anywhere and anytime on their favorite devices. Digital movies and TV shows are available from various digital retailers including Prime Video, Apple TV, Google Play, Vudu and others.
Adventure Time: Distant Lands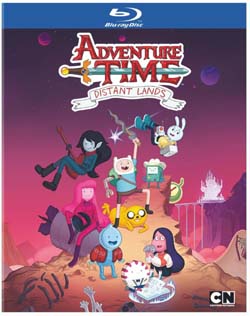 The HBO Max Original series Adventure Time: Distant Lands is the follow-up to the hit Cartoon Network series Adventure Time, which ran for 10 seasons from 2010–2018. Adventure Time: Distant Lands is comprised of four stand-alone specials, each following different characters from the series on all-new adventures.
The four specials are as follows:
BMO (45:06)

Robot BMO is traveling alone to Mars to start a potato farm, but it's a long, lonely journey. He welcomes an alien named Olive whom he meets along the way, but as Olive speeds up the ship, they go far off course and crash-land in the middle of a gang battle between the Grey Elves and the Shell people, on an ancient space station. The two rivals call a truce, uniting over their new common enemy, BMO. However, a rabbit named Y4 rescues BMO from the fray, and he agrees to help retrieve the genesis crystal, which is needed to fix the station's unity pod. However, it turns out there is something much more sinister going on at this space port, and if Y4 is going to help BMO save the day, she's going to have to stand up to those who have been telling her what to do all her life.

Obsidian (45:12)
After the other residents of the Glass Kingdom make fun of the crack in Glassboy's face, he steals a key and sneaks down to the furnace below the city in hopes of fixing his appearance. But in doing so, he accidentally frees the Dragon Molto Larvo, who had been trapped there for hundreds of years. The townsfolk are upset and call for Glassboy's head, but the See-Thru Princess helps him escape, sending Glassboy to find Saint Marceline, the vampire princess who originally trapped the dragon with her music, in hopes that she can save the kingdom once again. However, Marceline's return to the Glass Kingdom brings back painful memories from her childhood and stirs up memories of her last visit—a bad time in her relationship with Princess Bubblegum. But Marceline is going to have to let go of her angsty past if she has any hope of saving the kingdom again.
Together Again (46:26)
As Finn becomes part of the deadworld, he hopes to reunite with his old friend Jake in the afterlife. His guide, Mr Fox, informs him that in order to travel between the deadworlds to find his pal, he'll need the approval from the New Death. Along the journey, Finn runs into some old friends and enemies, including Tiffany who's now an undertaker/cop who's been sent to stop him. However, the corrupt new leadership of the deadworld turns out be an old foe, and Finn and Jake are going to have to team up for one more adventure together in order to make things right in the afterlife.
Wizard City (49:58)
Former dark wizard Peppermint Butler is trying to start over, enrolling as a new student at the wizarding school in Wizard City. While he believes he will be one of the cool kids on campus like Spader in the Salamander house, he ends up being assigned to Skink, along with aspiring stage magician/daughter of the janitor Cadebra. As Pep struggles in his classes, he remains determined to master the dark arts, while also keeping his past a secret. However, as mysterious events play out on campus, some of the students grow suspicious of Pep, and he must try to find out what's really going on and prove his innocence.
I enjoyed all four of the specials the writing is witty, with the different characters each having his or her own quirks or styles.
DC'S STARGIRL: THE COMPLETE SECOND SEASON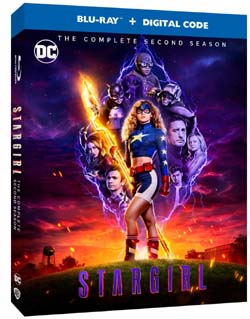 After defeating the Injustice Society last season, Stargirl and her Justice Society allies have a new threat to contend with in Eclipso. Alternating between a ghoulish, devilish entity and an innocent looking boy, Eclipso concocts some major mind games to send Courtney (Brec Bassinger) and her friends (Angelika Washington, Yvette Monreal, Cameron Gellman) to a dark, depressed state.
A few new additions join the cast with names familiar to DC Comics fans including The Shade, Thunderbolt, Starman and a few more cameos from the older Justice Society members.
Stargirl's writing remains a gold standard for teen drama. Courtney and her friends have realistic problems like guilt over self-defense kills, parental problems, a sense of isolation that don't go through the overblown teen melodrama common on most CW shows. It helps that the parents (Luke Wilson, Amy Smart) aren't treated like killjoys and offer Courtney a welcome amount of freedom to be a hero.
Just like last season, Stargirl's production values are impressive on all fronts. Character costumes are just as good if not better in some cases than the DC movie counterparts.
BLU-RAY AND DVD FEATURES
Gag Reel (Exclusive to Blu-ray and DVD)

Never Alone: Heroes and Allies
13 ONE-HOUR EPISODES
Summer School: Chapter One

Summer School: Chapter Two

Summer School: Chapter Three

Summer School: Chapter Four

Summer School: Chapter Five

Summer School: Chapter Six

Summer School: Chapter Seven

Summer School: Chapter Eight

Summer School: Chapter Nine

Summer School: Chapter Ten

Summer School: Chapter Eleven

Summer School: Chapter Twelve

Summer School: Chapter Thirteen
DIGITAL
DC's Stargirl: The Complete Second Season is currently available to own on Digital. Digital purchase allows consumers to instantly stream and download to watch anywhere and anytime on their favorite devices. Digital movies and TV shows are available from various digital retailers including Prime Video, Apple TV, Google Play, Vudu and others.
Rick and Morty: The Complete Fifth Season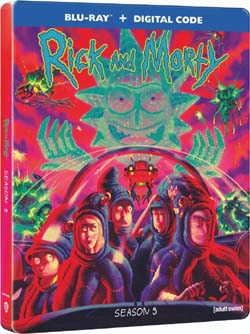 Mad scientists Rick Sanchez and his ever-nervous grandson Morty return for ten new wacky adventures in the fifth season of the adult animated comedy Rick and Morty.
This show is always so entertaining, with witty dialogue, fun pop culture references, and over-the-top storylines. There's so much happening in each episode, with many layers of jokes, that this is the type of show that easily lends itself to repeat viewings just to catch it all. This season has many standout moments and episodes. The writing is so fun and creative what starts off as a simple idea quickly snowballs into something so ridiculously complex, but in a really fun way. This season also includes a Voltron-themed episode, but instead of lions, the robots are ferrets, and the episode also has a fun Goodfellas vibe to it, with Summer providing the voiceover for the first time.
The season also includes some other episodes that are hilarious, so inappropriate that you wonder how they even got made, such as "Rickdependence Spray" with its giant Space Sperm and incest babies! And the season closes out with a fun anime parody, and another chapter in the Citadel saga.
BONUS FEATURES
"Fighting Gravity": The Making of Season 5 (Exclusive to Set): In this deep dive discussion, co-creator Dan Harmon and the crew reflect on the challenges of completing this season in the middle of a pandemic and the creative process behind the story's biggest revelations.

"Inside the Episode": For every episode from Season 5

B-Story Generator Vol. 1: Co-creator Dan Harmon and writer Rob Schrab reach into their box of random ideas to conjure up hilarious side stories.

B-Story Generator Vol. 2: Co-creator Dan Harmon and writer Rob Schrab return to brainstorm even more ludicrous side stories.

Backgrounds:The show's artists give us a jaw-dropping look at the amazingly detailed environments packed into every episode.

Animation and Compositing: Crafting the show's visuals is a complex process and the crew is here to show us why.

Coloring Rick and Morty: Get an in-depth look at how the crew uses vibrant color to create fantastic alien worlds.

Directing 'Mortyplicity': An inside look at the evolution of this ambitious and action-packed episode, from initial storyboards to final product.

Directing 'Rickmurai Jack': A behind the scenes look at one visualization of one of the most ambitious episodes in the series' history.

Season 5 Hype: Dan Harmon and the writers give you a taste of what's in store for Rick and Morty's wildest season yet.
10 (22 Minute) Episodes
Mort Dinner Rick Andre

Mortyplicity

A Rickconvenient Mort

Rickdependence Spray

Amortycan Grickfitti

Rick & Morty's Thanksploitation Spectacular

Gotron Jerrysis Rickvangelion

Rickternal Friendshine of the Spotless Mort

Forgetting Sarick Mortshall

Rickmurai Jack
Snowpiercer: The Complete Second Season is on Blu-ray & DVD today November 9th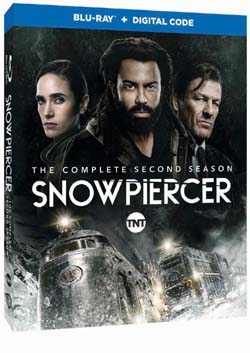 What will it take to survive? All aboard the most elite train in the world, as the epic journey continues with more secrets, plot twists, and reveals as Warner Bros Home Entertainment releases Snowpiercer: The Complete Second Season on Blu-ray and DVD on November 9, 2021. Strap yourself in for a thrilling ride with all 10 episodes from the second season, plus enjoy the captivating 21 minutes of extra features. Snowpiercer: The Complete Second Season is priced to own at $24.98 SRP for the DVD and $29.98 SRP for the Blu-ray, which includes a Digital. Snowpiercer: The Complete Second Season is also available to own on Digital via purchase from digital.
At the end of season one, the survivors of the revolution are trying to pick up the pieces and maintain a fragile peace amongst the now merged classes with Layton (Daveed Diggs) emerging as the train's leader. Discovering Mr. Wilford (Sean Bean) is alive and headed their way on a rival train, Melanie (Jennifer Connelly) risks going outside to prevent him from invading Snowpiercer. While she's out there, it's revealed that Alexandra (Rowan Blanchard), Melanie's daughter, who she thought had died, is alive and has become Wilford's dedicated protegee. In season two, an entirely new power struggle emerges, causing a dangerous rift as people are divided between their loyalty to Layton and to Mr. Wilford, who has a new train, new technology and a game plan that keeps everyone guessing. While Layton battles Wilford for the soul of Snowpiercer, Melanie leads the charge on a shocking new discovery that could change the fate of humanity.
Based on the critically acclaimed graphic novel series and the film from Academy Award® winner Bong Joon Ho ("Parasite"), "Snowpiercer" season two stars Academy Award winner Jennifer Connelly ("A Beautiful Mind"), Grammy® and Tony Award® winner Daveed Diggs ("Hamilton," "Black-ish") Sean Bean, Rowan Blanchard, Emmy® nominee Alison Wright ("The Americans"), Mickey Sumner ("Frances Ha," "Battle of the Sexes"), Iddo Goldberg ("Peaky Blinders," "The Zookeeper's Wife"), Katie McGuinness ("Dirty Filthy Love"), Tony Award winner and Grammy nominee Lena Hall ("Hedwig and the Angry Inch"), Annalise Basso ("Bedtime Stories"), Sam Otto ("Jellyfish"), Roberto Urbina ("Narcos"), Sheila Vand ("Argo") and Steven Ogg ("The Walking Dead".
BONUS FEATURES
 The Great Engineer: Bringing the Mysterious Mr. Wilford Aboard – Go behind-the-scenes with the cast for an in-depth exploration of the god-like Mr. Wilford as brought to life by Sean Bean.
Season 2 Overview – An exciting and exclusive look at the second season with the cast.
Behind The Character: Mr. Wilford – The cast discusses the mythical character of Mr. Wilford played by Sean Bean.
Season 2 Roundtable – Take a seat with the cast and crew as they have a round table discussion about the show's characters and story.
Daveed Diggs Season 1 Recap – The exciting first season of Snowpiercer is recapped through the POV of its main character Layton (Daveed Diggs).
10 Episodes Include

The Time of Two Engines

Smolder to Life

A Great Odyssey

A Single Trade

Keep Hope Alive

Many Miles from Snowpiercer

Our Answer for Everything

The Eternal Engineer

The Show Must Go On

Into the White
DC's Legends of Tomorrow: The Complete Sixth Season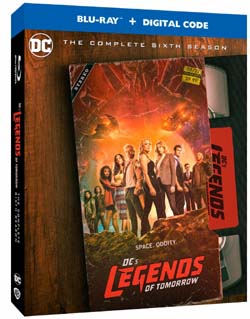 Season Six brings the Legends their most bizarre challenge yet. After a decadent night celebrating their victory over the Fates, they discover that Sarah Lance has been abducted by aliens. Desperate to find her, Ava Sharpe sends Mick Rory and Behrad Terazi to recruit a new Legend: a gun- totin' Texan with special powers named Esperanza "Spooner" Cruz. Elsewhere, Gary Green has been keeping a secret, Nate Heywood and Zari Terazi must work together to avert a nuclear disaster, and an argument between John Constantine and Astra Logue leads to unforeseen consequences. Join the Galaxy's wildest misfit heroes as they cross paths with David Bowie, Spartacus, Amelia Earhart, Fidel Castro and John F. Kennedy over 15 riveting episodes.
BLU-RAY & DVD FEATURES INCLUDE

Gag Reel (Exclusive to Blu-ray and DVD)

Deleted Scenes (Exclusive to Blu-ray and DVD)

Never Alone: Heroes and Allies

VFX Creature Feature

Animation Split Screen

Actors Split Screen
Ground Control to Sara Lance

Meat: The Legends

The Ex-Factor

Bay of Squids

The Satanist's Apprentice

Bishop's Gambit

Back to the Finale Part II

Stressed Western

This is Gus

Bad Blood

The Final Frame

Bored on Board Onboard

Silence of the Sonograms

There Will Be Brood

The Fungus Among Us
DC's Legends of Tomorrow: The Complete Sixth Seasonis available to own on Digital. Digital purchase allows consumers to instantly stream and download all episodes to watch anywhere and anytime on their favorite devices. Digital movies and TV shows are available from various digital retailers including Amazon Video, iTunes, Google Play, Vudu and others.
Superman & Lois: The Complete First Season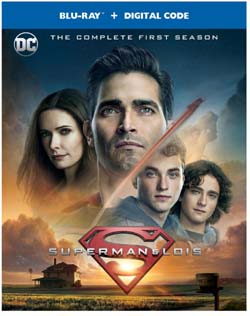 The first season of Superman & Lois picks up from the crossover's dramatic teaser, providing viewers with their first glimpse at the new Super-family. Clark is struggling to balance his life as Superman and his responsibilities as a parent. Adding to complications, Martha Kent has suddenly passed away and Morgan Edge has purchased the Daily Planet. With Clark being laid-off and Lois' refusal to work for Edge, the couple finds themselves at a crossroads. After careful consideration, they decide the time is right to relocate their family from Metropolis to Smallville and put themselves in a better position to rebuild their family dynamic.
Moving into the family home, The Kents are reintroduced to Lana Lang-Kushing and her family. including her husband Kyle and daughter Sarah. Jonathan and Jordan strike up a friendship with Sarah, and you can bet that the kids will find themselves in all kinds of trouble. Without skipping a beat, the kids narrowly avoid injury and it seems like someone might be developing superpowers! How will this impact the family? Are Lois and Clark ready for teenage superheroes? Oh, and then Morgan Edge and his company arrive in town with ominous goals. Do they truly want to help Smallville to return to its former glory? What secrets are they hiding? How will Lois conduct a thorough investigation if she doesn't have a newspaper to write for? This might sound like a lot to deal with, but we haven't even touched on the mysterious stranger with connections to Superman who narrowly escaped from the destruction of his world during Crisis.
Superman & Lois features returning Arrowverse players Tyler Hoechlin (Supergirl) and Elizabeth Tulloch (Supergirl) as the title characters, with Jordan Elsass (Little Fires Everywhere) as Jonathan Kent, Alex Garfin (New Amsterdam) as Jordan Kent, Emmanuelle Chriqui (Entourage) as Lana Lang-Kushing, Erik Valdez (Graceland) as Kyle Kushiing, Inde Navarrette (13 Reasons Why) as Sarah Kushing, Adam Rayner (Tyrant) as Morgan Edge, Dylan Walsh (Blue Bloods) as Sam Lane, and Wolé Parks (All American) as "The Stranger".
Superman: Alien Spirit

Superman and Lois Legacy of Hope

Never Alone: Heroes and Allies

DC FanDome Panel: Superman & Lois
15 ONE-HOUR EXTENDED EPISODES
Pilot

Heritage

The Perks of Not Being a Wallflower

Haywire

The Best of Smallville

Broken Trust

Man of Steel

Holding the Wrench

Loyal Subjekts

O Mother, Where Art Thou?

A Brief Reminiscence In-Between Cataclysmic Events

Through the Valley of Death

Fail Safe

The Eradicator

Last Sons of Krypton
The Flash: The Complete Seventh Season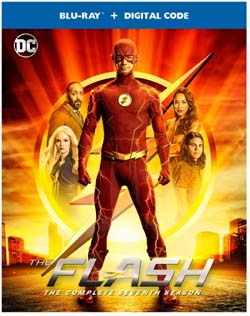 Season 7 of The Flash picked up where last season's cliffhanger ending left off, with Eva McCulloch roaming at large in Central City. Barry Allen, aka The Flash, has to regroup in order to stop Eva and save his wife Iris. With help from the rest of Team Flash, Barry will ultimately defeat Mirror Monarch and reunite with Iris West-Allen. But in doing so, he'll unleash two more devastating threats: one that could tear his marriage apart… and another that will lay siege to Central City and change the future forever.
The Flash stars Grant Gustin (Arrow, Glee), Candice Patton (The Game), Danielle Panabaker (Sky High, Friday the 13th),Carlos Valdes (Arrow, Once), Danielle Nicolet (Central Intelligence), Kayla Compton (Making Moves), Brandon McKnight (The Shape of Water) and Jesse L. Martin (Law & Order). Based on the characters from DC, The Flash is produced by Berlanti Productions in association with Warner Bros. Television, with executive producers Greg Berlanti (Arrow, Supergirl, DC's Legends of Tomorrow, Riverdale), Eric Wallace (Teen Wolf, Z Nation, Eureka), Sarah Schechter (Batwoman, Riverdale, Black Lightning, Supergirl) and Jonathan Butler & Gabriel Garza (Bella and the Bulldogs).
Deleted Scenes (Exclusive to Blu-ray and DVD)

Gag Reel (Exclusive to Blu-ray and DVD)

The Journey Ends: Carlos and Tom

Never Alone: Heroes and Allies

2020 DC FanDome: The Flash (Watchverse)
All's Wells That Ends Wells

The Speed of Thought

Mother

Central City Strong

Fear Me

The One with the Nineties

Growing Pains

The People vs. Killer Frost

Timeless

Family Matters, Part 1

Family Matters, Part 2

Good-Bye Vibrations

Masquerade

Rayo De Luz

Enemy at the Gates

P.O.W.

Heart of the Matter, Part 1

Heart of the Matter, Part 2
The Flash: The Complete Seventh Seasonis available to own on Digital. Digital purchase allows consumers to instantly stream and download all episodes to watch anywhere and anytime on their favorite devices. Digital movies and TV shows are available from various digital retailers including Amazon Video, iTunes, Google Play, Vudu and others.
Batwoman: The Complete Second Season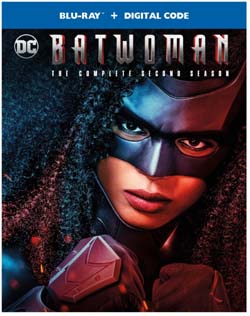 BATWOMAN: THE COMPLETE SECOND SEASON has just been released on Blu-ray and DVD from Warner Bros. Home Entertainment, featuring all 18 episodes and some cool bonus material, making this a must own if you enjoy this series and the direction it is going. Much like the first season, we see the continued journey and good storytelling in this follow up.
The initial episodes build slowly, but when they increase the pace and action, as the episodes go by, it is incredibly intense and fun. The introduction of characters like Enigma and Black Mask is done very well and the development is solid. The backstories of the villains makes their motives understandable and that is what makes a good villain.
The dark tone of the show mixed with the fighting scenes is a good combination. It has that Batman feel. The conflict within every episode is interesting and the episodes flow into each other quite well. I recommend this series.
BLU-RAY & DVD FEATURES
Deleted Scenes (Exclusive to Blu-ray and DVD)

Gag Reel (Exclusive to Blu-ray and DVD)

Villains Analyzed

Never Alone: Heroes and Allies
18 ONE-HOUR EPISODES
Whatever Happened to Kate Kane?

Prior Criminal History

Bat Girl Magic!

Fair Skin, Blue Eyes

Gore on Canvas

Do Not Resuscitate

It's Best You Stop Digging

Survived Much Worse

Rule #1

Time Off for Good Behavior

Arrive Alive

Initiate Self Destruct

I'll Give You a Clue

…And Justice For All

Armed and Dangerous

Rebirth

Kane, Kate

Power
DIGITAL
Batwoman: The Complete Second Season is available to own on Digital. Digital purchase allows consumers to instantly stream and download all episodes to watch anywhere and anytime on their favorite devices. Digital movies and TV shows are available from various digital retailers including Amazon Video, iTunes, Google Play, Vudu and others.
Primal: The Complete First Season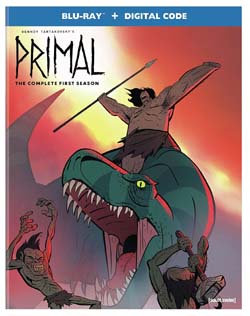 Spear is a caveman in his sinewy prime, born into a brutal prehistoric world, while Fang is a young female tyrannosaur that lives nearby. They're mortal enemies in a relentless Darwinian drama… until the day when Spear's wife and children, and Fang's young hatchlings, are killed by the same pack of vicious predators. Blinded by rage, man and dinosaur quickly exact their revenge. But left with nothing, they're forced to become uneasy allies, and eventually faithful companions, in their ceaseless struggle to survive.
Primal, is a modern classic of traditional 2D animation. Set in an alternate prehistory in which the end of the dinosaurs coincided with the rise of primitive humans, the series' ten episodes combine extreme action-drama with fantastical, even horror-based elements like giant spiders, monstrous bats, and brutal tribes of ape-men. There's nary a lick of dialogue in the whole series. But there is a lot of violence! And yet the result is an undeniable masterpiece of visual storytelling, featuring lush, Moebius-styled backgrounds, produced by an unsung French animation studio packed with talent.
SPECIAL FEATURES
Behind the Scenes Interviews
INCLUDES ALL 10 EPISODES
Spear and Fang

River of Snakes

A Cold Death

Terror Under the Blood Moon

Rage of the Ape-Men

Scent of Prey

Plague of Madness

Coven of the Damned

The Night Feeder

Slave of the Scorpion
DIGITAL
Genndy Tartakovsky's Primal: The Complete First Season is available to own on Digital. Digital purchase allows consumers to instantly stream and download all episodes to watch anywhere and anytime on their favorite devices. Digital movies and TV shows are available from various digital retailers including Amazon Video, iTunes, Google Play, Vudu and others. A Digital Copy is also included with the purchase of specially marked Blu-ray discs for redemption and cloud storage.
Supernatural: The Fifteenth & Final Season
Supernatural: The Fifteenth & Final Season and Supernatural: The Complete Series will be available on Blu-ray & DVD on May 25th from Warner Bros. Home Entertainment.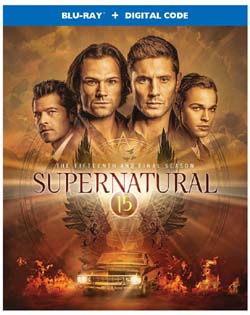 Supernatural: The Fifteenth and Final Season contains the final 20 epic episodes from the landmark series' final season, as well as a bonus disc loaded with over two hours of special features including the special retrospective episode Supernatural: The Long Road Home. Also on the bonus disc, and exclusive to Blu-ray and DVD, are two all new featurettes, deleted scenes and a gag reel.
'Supernatural' is an American live-action, sci-fi fantasy TV series, starring Jared Padalecki and Jensen Ackles, which focuses on the famous Winchester brothers travelling around the US hunting down demons, ghosts, monsters and other supernatural beings. It's the Longest-Running Genre Series in U.S. Television History 
The final season picks up immediately where we left off, with our trio fighting off an army of the undead, running out of the graveyard with Jack's body. However, Jack's corpse is soon taken over by a demon named Belphegor, who claims he liked Hell how it was, and offers to help them escape and fix the problem. Belphegor tells them that all 2-3 billion souls that were in Hell were released when Chuck opened the doors, which means all of their previous kills, and possibly Michael as well, may have escaped. So now the hunters just have to capture or contain the 2-3 billion ghosts and it will all be over. However, the good news is that Chuck has already abandoned their world like he has done to others in the past, and so if they succeed, this will be the last apocalypse they should ever have to deal with. But has Chuck really given up and abandoned them that easily? Also, there is another looming threat—Sam's gunshot wound from firing the Equalizer at God.
FINAL SEASON BONUS DISC SPECIAL FEATURES INCLUDE:

Supernatural: The End of the Road (New)

Supernatural: Family Don't End in Blood (New)

Gag Reel (New)

Deleted Scenes (New)

Supernatural: 2019 Comic-Con Panel

Winning Baby: A Supernatural Giveaway

Winchester Mythology: Midwestern Heroes

Supernatural: The Long Road Home – Special Retrospective Episode
Supernaturalis also available to own on Digital. Digital allows consumers to instantly stream and download all episodes to watch anywhere and anytime on their favorite devices. Digital movies and TV shows are available from various digital retailers including Amazon Video, iTunes, Google Play, Vudu and others. A Digital Copy is also included with the purchase of specially marked Blu-ray discs for redemption and cloud storage (US Copy Only).
THE UNDOING: AN HBO LIMITED SERIES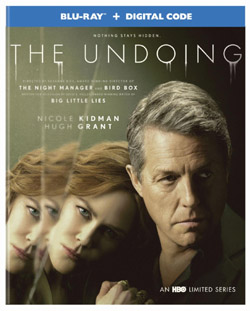 The Undoing is an eight-episode series based on the book "You Should Have Known" by Jean Hanff Korelitz. Kidman plays Grace Fraser, a therapist who's busy living the dream with her pediatric oncologist husband Jonathan (Hugh Grant) and their son Henry (Noah Jupe), who practices the violin each day after attending an elite private school that costs $50,000 a year. Everything in Grace's life is immaculate, from her fashionable wardrobe to the stylish yet tasteful wallpaper in her gorgeous NYC home.
But that is all about to change when young Elena Alves (Matilda De Angelis) enters the Fraser family's lives. Her son Miguel (Edan Alexander) is a scholarship student at Henry's school and Jonathan cured his cancer. Elena and her husband Fernando (Ismael Cruz Cordoba) have just had a new baby and are working hard to make ends meet. Jonathan has supposedly left for a medical meeting in Cleveland but when Grace cannot reach him at his hotel and finds his cell phone at home, she starts to suspect something is wrong. After Miguel has found his mother bludgeoned to death in her studio, Detective Joe Mendoza (Edgar Ramirez) takes Grace down to the police station for questioning. He shocks her with the news that Jonathan was terminated from his hospital position three months ago for inappropriate contact with the late Elena Alves and is the father of her baby girl. Jonathan suddenly shows up at the beach house and confesses to having had an affair with Elena and had sex with her the night that she was murdered. Jonathan gets arrested and Grace and Henry move in with her wealthy father Franklin Reinhardt (Donald Sutherland) after she finds the police searching her apartment.
Although it is looking bad for Jonathan, Mendoza springs some CCTV footage on Grace that shows her in the vicinity of the art studio on the evening of the murder, casting some doubt about her absolute innocence. Things look up for Jonathan when Franklin bails him out of prison and hires noted attorney Haley Fitzgerald (Noma Dumezweni) to defend him.
Once in the courtroom, Haley suggests that the police investigation was too narrow and that this crime of rage, would not likely have been done by someone who had just made love to the victim. In Jonathan's defense, Haley puts Miguel on the stand and when he admits to being asleep all night, the armor of Fernando's "ironclad" alibi develops some chinks. What began ostensibly an open and shut case against Jonathan has now gathered some doubt, particularly since the murder weapon has not been found. But is Jonathan really innocent?

Cast: Nicole Kidman, Hugh Grant, Edgar Ramirez, Noah Jupe, Lily Rabe, Noma Dumezweni, Sofie Gråbøl, Matilda De Angelis, Ismael Cruz Córdova, and Donald Sutherland.
Rick & Morty The Complete Seasons 1-4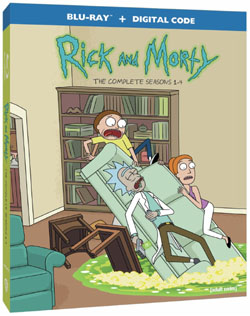 Rick & Morty is a show that has captivated an audience like none other in recent years. So now you can grab Rick And Morty Seasons 1-4 on Blu-ray or DVD and get tons of new content and amazing bonus features!
Disc 1 takes you behind the scenes of Rick & Morty. You'll take a tour of the office, indulge in some humor, and even partake in staff members interviewing themselves in order to meet their required quota for special features content. You'll also be treated to some animatics.
Disc 2 steps it up by offering not two but three special features! Here, you get to see some deleted animatics, such as one from Little Bits! There are also your standard animatics for season two in addition to some footage from the season two premiere party which featured the band Chaos Chaos.
Disc 3 steps it up with four special features! You get your standard fare of animatics but now we get some other features such as a look inside the recording booth where you can see the voices of Jerry and Summer record their lines over and over again to please Justin Roiland, a 2-part feature on the Origins of Rick & Morty, and a new feature called Inside the Episode where there is commentary on each and every episode from the third season. Related Crunchyroll Brings Food Wars! The Third Plate to Toonami.
Disc 4 gives you eight special features! This final disc is absolutely jam-packed with extra content such as Inside Season 4, creating Snake Jazz, a look at Directing a show like Rick & Morty, the Rick & Morty anime short, Samurai & Shogun, a look at their prop process, character creation, animation challenges.
Rick & Morty is an incredible show and this Blu-ray should be a must-have for anyone who is a fan of it. It also includes a cool poster for your collection.
SNOWPIERCER: THE COMPLETE FIRST SEASON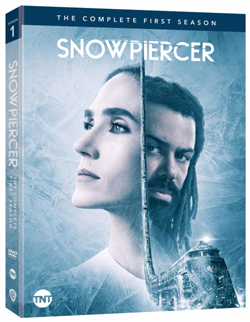 S.P. – Action-packed thriller exploring all aspects of life on the train and how the events affect each of the classes.
TNT's Snowpiercer TV series is based on the 2013 film of the same name and the original French graphic novels. In the not-so-distant future, the Earth had been overwhelmed by global warming. Scientists tried to reverse the process, but things went wrong, causing the planet to become a frozen wasteland, with temperatures dropping to -199° Celsius. The only humans that managed to survive The Freeze were the 4000 or so people who managed to board the great ark-like train known as Snowpiercer. The perpetually-moving luxury train has been moving non-stop for nearly seven years. And if it were to stop moving at any time, those on board would quickly freeze to death.
The 1001-car train extends for over 10 miles, and has its own ecosystem, built upon a class system. Every aspect of the train's functions are dictated by Snowpiercer's mysterious but beloved inventor, Mr. Wilford, head of Wilford Industries. Those in the first class section at the front of the train used their power, money, and influence to purchase their way onto this savior of humanity. They enjoy spacious cabins, real food, and all the above. Early into the journey, Mr. Wilford locked himself away in the engine room, and assigned Head of Hospitality Melanie Cavill (Jennifer Connelly) to serve as his eyes, ears and mouthpiece to the passengers and crew. She delivers his orders and proclamations over the train's loudspeaker for all to hear. Helping Melanie keep the first class passengers happy is Ruth Wardell (Alison Wright), who has a deep respect and admiration for Mr. Wilford, and would follow his orders without question. The first class passengers employ their own personal bodyguards in addition to the train's military-like Jackboots, who maintain order under the command of Commander Grey (Timothy V. Murphy).
While the first class passengers purchased their way onto the train, the third class passengers have earned their spots thanks to their skills. They are the lifelihood of the train, and keep things running. They are the ones cleaning and servicing the train, and maintaining the all-important crops and livestock. They are the doctors, acientists, technicians, skilled laborers, and even the entertainment. The Night Train is a Switzerland-like neutral zone in the middle of Snowpiercer, where passengers in first, second and third class can all enjoy a drink, or some burlesque entertainment. Helping to keep order in the middle of the train are Captain Roche (Mike O'Malley) and his Men.
At the tail of the train are the passengers who sneaked onto the train just as it was taking off. These "Tailies" didn't have tickets or jobs on the train they are just folks who were desperate to survive. They are all crammed into one car at the back of the train, without any glimpse of sunlight for years, and are given just the bare minimum of protein rations to survive. Occasionally a Tailie may have the opportunity to move up the train, but they are usually viewed as traitors by the others. Over the past seven years, the Tailies have tried to rise up several times, but their attempts are always brutally crushed. With their rations growing increasingly smaller, they are once again growing restless, and plotting their rebellion. Leading the charge is Andre Layton (Daveed Diggs).
As the series opens, there is a serial killer aboard the train, who has dismembered another passenger. Melanie orders that Andre Layton, the only former police detective on the train, be brought in to investigate. He reluctantly agrees to help, seeing this as an opportunity to get a first-hand look at the train in order to plan the Tailie attack. However, as he investigates the murder, he starts to find evidence of a much larger conspiracy aboard the train, and finds that someone is eager to stop him from uncovering this mystery.
Based on the critically acclaimed graphic novel series and the film from Academy Award® winner Bong Joon Ho ("Parasite"), the all-new series stars Academy Awardwinner Jennifer Connelly ("A Beautiful Mind"),  Grammy® and Tony Award® winner Daveed Diggs ("Hamilton," "Black-ish") Emmy® nominee Alison Wright ("The Americans"), Mickey Sumner ("Frances Ha," "Battle of the Sexes"), Susan Park ("Ghostbusters"), Iddo Goldberg ("Peaky Blinders," "The Zookeeper's Wife"), Katie McGuinness ("Dirty Filthy Love"), Tony Award winner and Grammy nominee Lena Hall ("Hedwig and the Angry Inch"), Annalise Basso ("Bedtime Stories"), Sam Otto ("Jellyfish"), Roberto Urbina ("Narcos"), Sheila Vand ("Argo") and Jaylin Fletcher ("Saturday Church").
Overview

Class Warfare

Jennifer & Daveed – Behind The Scenes Interview

The Train

Behind the Curtain: Art of the Frozen World
First, The Weather Changed

Prepare to Brace

Access is Power

Without Their Power

Justice Never Boarded

Trouble Comes Sideways

The Universe Is Different

These Are His Revolutions

The Train Demanded Blood

994 Cars Long
DOOM PATROL: THE COMPLETE SECOND SEASON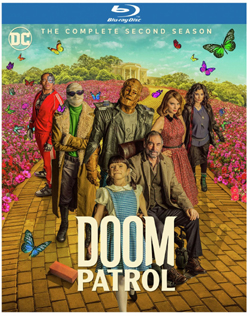 S.P. – DC Comics' most lovable team of misfits returns for another season of wacky adventure, horror, and heartbreak
The second season of Doom Patrol mainly revolves around the newest addition to the cast, Dorothy Spinner, the Ape-Faced Girl, played by Abi Monterey. Dorothy is The Chief's daughter, with extremely powerful and temperamental powers that must be kept in check at all times. With the ability to bring her imaginary "friends" into the real world, there's a huge problem to be had when Dorothy gets sad and accidentally lets one loose. However, the biggest threat is when Dorothy gets angry and decides to purposely let one of her "imaginary friends" free to wreak havoc on the earth and people around her.
In this season all of the individual characters get their own stories to explore, and eventually joining up together to fight another hurdle. The Chief is trying to make things right. Dorothy, new to the gang, wants to be independent and grow up. Rita finally stops trying to hide her powers and decides to train herself in how to properly use them. Jane takes on a spooky mystery in the Underground. Both Larry and Cliff try to deal with family issues and Victor tries to find some kind of normalcy in life.

Doom Patrol stars Diane Guerrero ("Orange is the New Black"), April Bowlby ("Two and a Half Men"), and Joivan Wade ("Doctor Who"), with Matt Bomer (Magic Mike), and Brendan Fraser (The Mummy), and a special appearance by Timothy Dalton (License to Kill). Based on the characters from DC, Doom Patrol is produced by Berlanti Productions in association with Warner Bros. Television, with executive producers Greg Berlanti ("The Flash," "Supergirl," "Riverdale," "DC's Legends of Tomorrow)", Jeremy Carver ("Supernatural," "Frequency"), Geoff Johns (Aquaman, Wonder Woman), Chris Dingess (Agent Carter, Eastwick)and Sarah Schechter ("The Flash," "Supergirl," "Blindspot," "Black Lightning"). Doom Patrol has been renewed for a third season exclusively on HBO Max.
The Transformers: Doom Patrol's Make-up FX

Doom Patrol – Come Visit Georgia PSA
Fun Size Patrol

Tyme Patrol

Pain Patrol

Sex Patrol

Finger Patrol

Space Patrol

Dumb Patrol

Dad Patrol

Wax Patrol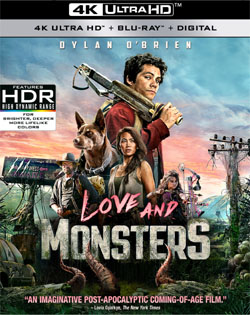 S.P. – Fun, enjoyable popcorn movie, highly recommended
This post-apocalyptic creature feature follows Joel (Dylan O'Brien) a lonely survivor of the results of humanity's attempt to save the Earth from an asteroid. The asteroid was heading toward the planet and the Earth's governments all aimed nuclear weapons at it and blew it up. Unsuccessful! The fallout from the bombs fell back to Earth and caused all the creatures and critters to mutate, resulting in monsters like giant man-eating frogs, giant ants, massive snails, and all sorts of other mutated beasts. We first meet Joel seven years earlier with his then sweetheart Aimee (Jessica Henwick), making out in a car, a typical teenage scene, but this is no ordinary make out session. The teens have apparently been stealing a moment alone before complete disaster breaks out. We soon see missiles launching on what comes into focus in the background – a giant insect of some sort. Joel and Aimee must rush away to get back home to their parents, Aimee leaves Joel and the two say their goodbyes and I love yous.
Seven years later, the few people left have been split up into colonies in underground bunkers. In Joel's colony he is the only one still single. Everyone has paired off, but he still dreams of finding Aimee and picking up where they left off. He manages to find her colony on the CB radio and has been speaking with her, which inspires him to leave and brave the danger of the outside world to travel the 85 miles to get to where she is. The only problem is, he has never even been able to help his own colony on their scavenging expeditions. Ever since witnessing his parents die as they tried to evacuate when he was a teenager, he just freezes in the face of danger. He has just been the colony cook known especially for a mean minestrone. But love spurs him on.
On the outside he meets a friendly dog named Boy and older man named Clyde (Michael Rooker) travelling with a young girl named Minnow (Ariana Greenblatt). Boy becomes his permanent travelling partner and Clyde and Minnow travel with him partway, teaching him many survival skills and also rescuing him more than once.
Love and Monsters is a fantastic journey which is exactly what we need in the current climate to work as pure escapism. It is a romantic adventure and full of heart while also being funny. The visual effects don't disappoint either. The creatures are quite inventive, scary, but not completely horrifying or nightmarish.
STARRING: Dylan O'Brien, Jessica Henwick, Dan Ewing, Ariana Greenblatt and Michael Rooker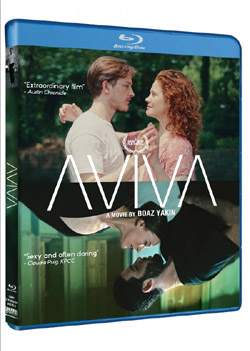 The film starts with Eden, or a part of Eden, played by Smith, in bed and naked, directly looking at the camera, telling us she is indeed playing a part in a movie we are watching. She states the movie is written by a man, and for all intended purposes, she is playing a man named Eden (also played by Tyler Philips). She says it's about her best friend, Aviva. Aviva also is played by a woman (Zina Zinchenko) and a man (Or Schraiber). Confused yet? Yakin plays around with our society's perception of the typical man/woman dichotomy and polysexuality within us all, in an exuberant, sensual, free form filmmaking with the help of the all-professional dancer cast.

Eden (Philips) is a New Yorker recovering from a devastating breakup. He is introduced to Aviva (Zinchenko), an ambitious Parisienne by a mutual friend in Europe. They start their email correspondences and hit it off and they both feel that they are a great match. Aviva takes a leap of faith and decides to come to New York and meet Eden. He is happy about the news of finally meeting Aviva in person, but his expectations are so high, he is somehow afraid of disappointing her or himself.
Whether it was social conditioning, or his preconceived notion, Eden seems to be regarding women not being equal to men. Through the flashbacks of their childhood, we get to see Eden's deep seeded distrust and antagonism toward his feminine side. Can his best friend be a girl? Are all women sexual objects like in porn he incessantly watches?
After they get together, and Aviva decides to permanently move to the US, Eden has a hard time truly connecting with her. He avoids eye contacts while having sex with her, and he'd rather hang out with his buddies at the bar by himself than inviting her in to the fold.
At the same time, with the male part of Aviva (Schraiber), Eden has great time sexually, even though he feels ambivalent about not being on top. In order for Aviva to stay in the US, they have to get married and after a considerable persuasion from his feminine side (Smith), Eden reluctantly marries her. Aviva pursues her ambitions in being a film director and starts exercising her creativity.
Directed by Boaz Yakin (Fresh, Remember the Titans) and Starring 
Bobbi Jene Smith, Zina Zinchenko, Or Schraiber and Tyler Phillips.
Cats & Dogs 3: Paws Unite!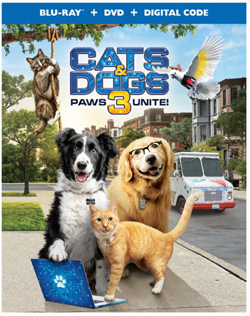 S.P. – Kids will love the cute funny voiced animal characters
Cats & Dogs 3 takes place in a world where cats and dogs buried their longstanding feud and now work together to protect the world with the FART Organization. All is right with the world until a mysterious individual throws the canine and feline worlds into chaos by unleashing a hidden frequency that makes cats and dogs hate each other. It's up to Roger, a dog (Max Greenfield) and Gwen, a cat (Melissa Rauch) to uncover the mystery and save cats and dogs worldwide. At the same time, the respective human owners of Roger and Gwen have their own problems to work through.
Cats & Dogs 3: Paws Unite! is the third in a series, but do you need to watch the first two in order to watch this movie?
Cats & Dogs 3: Paws Unite! features an all-star comedy lineup lending their voices to this new generation of four footed and two winged friends including Melissa Rauch (The Big Bang Theory) as Gwen the cat, Max Greenfield (The Neighborhood, New Girl) as Roger the dog, and George Lopez as Pablo the Parrot. The film is directed by Sean McNamara (Soul Surfer) and written by Scott Bindley (The Last Summer). Producers are Andrew Lazar (Cats & Dogs, Get Smart) and David Fliegel.
Special Features Include:
Animal Charades: Making Cats & Dogs 3

Cast Reveals All: Deep Animal Thoughts

Gag Reel
'Stargirl - The Complete First Season'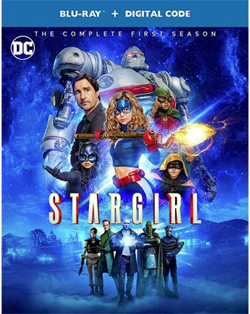 The new girl has got a secret! When high school sophomore Courtney Whitmore (Brec Bassinger) moves from the sunny west coast, to Blue Valley, Nebraska, she thinks her life has been upended! Courtney is happy that her mother, Barbara (Amy Smart) has just landed a great new job and married Pat Dugan (Luke Wilson), and along with her stepbrother Mike, they are on their way to making a brand new start, but what secrets does Blue Valley hold? Just as they start getting settled in, Courtney makes a shocking discovery about her stepfather!
Once upon a time, Pat was the sidekick to a superhero named Starman, who wielded the power of the mysterious Cosmic Staff. When Courtney finds the staff, it isn't long before she begins to suspect that she is destined to inherit the power herself and that perhaps Starman may in fact be her long lost father. Unintentionally drawing attention to herself, Courtney soon learns that Pat is looking for the insidious agents that were responsible for the destruction of the Justice Society of America, a team of superheroes that operated before the "modern age".
Now that their secret is out of the bag, Courtney and Pat team up, when the evil Branwave, a member of the Injustice League attacks! Determined to defend the day, Courtney adopts the Cosmic Staff and becomes the new Stargirl, and whether Pat likes it or not, he's back in the sidekick seat, only this time, he's suiting up in a sophisticated suit of armor! Surrounding herself with a group of new friends, Stargirl is assembling a new team of heroes and resurrecting the Justice Society in time to thwart the mad scheme taking shape that may doom them all!
Unlike her contemporaries on The CW, "DC's Stargirl" benefits from its being set in high school. It's the origin story of a new generation of heroes, inspired by a "Golden Age" of characters that will resonate with the most seasoned comic book reader. The series creator, DC Comics writer Geoff Johns based the character of Stargirl (which he also originated for the comics) on his own real life sister, who died in plane explosion. He's always meant for Courtney Whitmore to capture her optimism and heroism and there's a great deal of heart at the core of "DC's Stargirl".
13 ONE-HOUR EPISODES INCLUDES:

Stargirl
S.T.R.I.P.E.
Icicle
Wildcat
Hourman and Dr. Mid-Nite
The Justice Society
Shiv Part One
Shiv Part Two
Brainwave
Brainwave Jr.
Shining Knight
Stars & S.T.R.I.P.E. Part One
Stars & S.T.R.I.P.E. Part Two
The Secret: Dare to Dream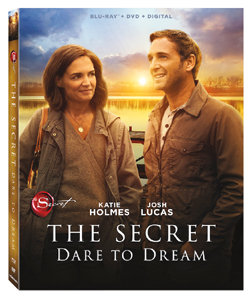 Based on Rhonda Byrne's 2006 best-selling self-help book, The Secret, starring Katie Holmes and Josh Lucas in the romantic drama The Secret: Dare to Dream.
Miranda Wells (Katie Holmes) is a widow mothering three kids and struggling to make ends meet. By her own admission, they are not poor, they're just broke. Their sleepy town of New Orleans, Louisiana is once again in the eye of the storm. While the locals are quite used to getting their lives uprooted every year, for Miranda it's a matter of life and death. Buried under huge debts, she has no means to get her rickety home fixed. She works at a local seafood restaurant and her salary doesn't even cover the cost of her dental treatment. The owner Tucker (Jerry O'Connell) harbours feelings for her, but Miranda doesn't quite feel the same way. Something that her caring yet intrusive mother-in-law Bobby (Celia Weston) cannot understand why. But just when Miranda is hitting rock bottom, she happens to, quite literally, bump into the handsome and charming Bray Johnson when she rams her car into his. Instead of having a showdown with her, Bray fixes her car and also offers to repair her roof after a tree comes crashing down on it. While Bray's entry brings positive changes in her life, he also carries a sealed envelope that he is meant to give Miranda. It holds the key to a secret that is deeply connected with Miranda's past, present and future.

Cast: Katie Holmes, Josh Lucas, Celia Weston, Jerry O'Connell.
DC's Legends Of Tomorrow - 'The Complete Fifth Season'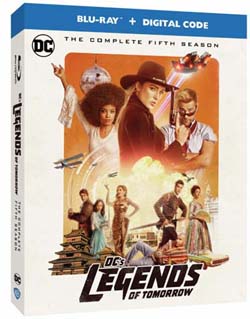 For these time-tripping, misfit heroes, fame certainly has its consequences, as they face one crisis after another in "DC's Legends of Tomorrow – The Complete Fifth Season," available now on Blu-ray, DVD, and Digital.
After the events of last season, the Legends had to make some very hard decisions, and it's inevitably made some changes to the timeline. Their team roster has been shaken up, some are about to face some tough decisions, and magic has them all wound up!
After coming to grips with the events of the "Crisis of Infinite Earths," the Legends kick off their Fifth Season inviting a reality show crew into their time-ship. Doesn't sound like how this camp crew of cut-ups is accustomed to doing business, but the Time Bureau has been shut down and the team has to convince the world that they are out to stop the "real" threats and aren't threats themselves. Eva (Jes Macallan) has been working to keep it all together, while Sara (Caity Lotz), the White Canary (Eva's girlfriend and captain of the Legends), wrestles with the loss of her long-time friend Oliver Queen ("Arrow"). Ray Palmer (Brandon Routh) has found true love with Nora Darhk (Courtney Ford), but it isn't all blissful wishes full of kisses for those two, either!
The world isn't convinced it can trust the Legends, and who can blame them, especially when suddenly they've got a "new" member among their ranks, although technically Behrad Tarazi (Shayan Sobhian) has been a part of the group all along (but not really). His sister, Zari (Tala Ashe) made good on her promise to change the "future apocalyptic" time-line they're both refugees from, but it's altered events dramatically, and now Behrad is the bearer of the elemental totem that gave her superpowers. Now Nate's (Nick Zano) heart of steel cries out; Zari's sacrifice also wiped out his memories of their love for each, but, as fate would have it, their paths will cross again.
An adversary of magician John Constantine (Matt Ryan) has unleashed history's most nefarious evil-doers from Hell and given them an "encore" opportunity to spread their brand of chaos on the world! Now the Legends must travel through time and stop these "Encores" from carrying out their plans, save Constantine's soul, and then reshape their fate — all while preventing the Fates themselves from taking over everything! It's just another day in the far-reaches of alternate time-traveling adventures in the world of "DC's Legend of Tomorrow!"
Special Features Include:
Deleted Scenes

DC's Legends of Tomorrow Season 5 Post Production Theater (featurette)

Gag Reel
*Special Features are subject to change
Blu-Ray Bonus Disc
All Five Epic Episodes of the DC Crossover Event Crisis on Infinite Earths from Supergirl, Batwoman, The Flash, Arrow and DC's Legends of Tomorrow
Special Features Include:

Crisis Past and Present: Kevin Conroy Bat Legend

Crisis on Infinite Earths: The Architects Return

Crisis Past and Present – Superman vs. Superman

Characters in Crisis: Pariah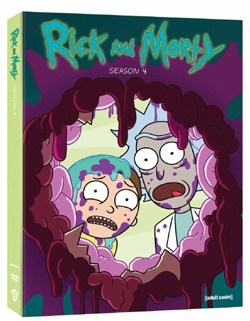 Get ready for another zany batch of interstellar adventures with your favorite pair of space-travelling troublemakers. Season 4 of 'Rick and Morty' sees the duo diving into another batch of twisted adventures from Morty completely losing himself when a death crystal shows him a version of his death he's determined to see become reality, and a double crossing overload when Rick and Morty take on the intergalactic heisting world, to the chaos that ensues when Morty gets a pet dragon, along with accidentally initiating a Snake apocalypse and many more over the top and hilarious life-threatening adventures. It's just another average collection of days for the lovable and unlikely pair of space trekking father and grandson.
The fourth season of the popular adult animated series 'Rick and Morty' is another wonderfully ridiculous, vulgar and downright hilarious batch of episodes that proves that this animated series hasn't begun to lose any steam just yet, serving up a memorable collection of over the top misadventures with new threats and splendidly preposterous situations that don't disappoint and always keep the laughs coming at full speed. The series continues to find fresh and cleverly offensive new ways to take the space-travelling comedic tales to the extreme, loaded with inane scenarios and troubles for our pair to take on, while also finding itself settling back into the normal canon of the series with the family now back under one roof. The new season features plenty of fan-favorite characters reappearing throughout and world-dooming threats around each turn, always combined with heaps of offensive and vulgar comedic situations that continually keep things anything but dull.  Fans of the series that might have fallen a bit behind will definitely want to make a point of checking out season four whenever possible. It's yet another wonderfully silly and consistently hilarious set of episodes that fans will likely want to revisit time and again, at least until the next season arrives at some point over the next few years.
Bonus Features:
A Day at Rick and Morty: Inside Season 4

Creating Snake Jazz

Directing Rick and Morty

Samurai and Shogun

Prop Process

Character Creation

Animation Challenges
10 (22 Minute) Episodes:
Edge Tomorty: Rick Die Rickpeat

The Old Man and the Seat

One Crew Over the Crewcoo's Morty

Claw and Hoarder: Special Ricktim's Morty

Rattlestar Ricklactica

Never Ricking Morty

Promortyus

The Vat of Acid Episode

Childrick of Mort

Star Mort Rickturn of the Jerri
Supergirl: The Complete Fifth Season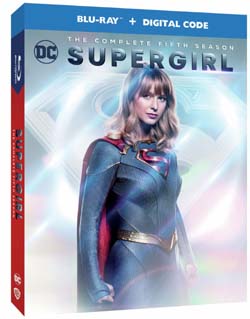 This season's overarching storyline centers on virtual reality technology from CatCo and its mysterious new owner, Andrea Rojas. The technology is incredibly addictive, and a huge number of people find they would rather live in that world than in the real world. Kara (Supergirl) tries to use the press to fight this danger and warn everybody. Along the way, she has to deal with adversaries that are great like a shadowy, ancient organization called Leviathan to those more familiar to everyday people, like a rival reporter.
About halfway into the season, we come to the Crisis on Infinite Earths storyline that almost everybody has come to know at this point. Post-Crisis, as some call it, we see the storyline bring in a familiar villain in the DC Universe, Lex Luthor. He returns with another plot to take over the world and to take a piece of Lena Luthor with him. Supergirl must figure out how to defeat Lex to save the world and her best friend at the same time. In a way, her relationship with Lena Luthor is a massive theme at the core of this season, and it works well. Threats and villains may come and go, but that relationship has to go through them as well. It's made for some concrete world-building.
This season was originally intended to have 22 episodes, but that was changed to 20; however, due to Covid-19, they actually ended with 19 episodes.
SPECIAL FEATURES INCLUDE:
The Best of DC TV's Comic-Con Panels San Diego 2019

Deleted Scenes

Gag Reel
BLU-RAY BONUS DISC INCLUDE:
All Five Epic Episodes of the DC Crossover Event Crisis on Infinite Earths from Supergirl, Batwoman, The Flash, Arrow and DC's Legends of Tomorrow
SPECIAL FEATURES INCLUDE:
Crisis Past and Present: Kevin Conroy Bat Legend

Crisis on Infinite Earths: The Architects Return

Crisis Past and Present – Superman vs. Superman

Characters in Crisis: Pariah

Crisis Management

Character in Crisis: The Anti-Monitor
THE FLASH: THE COMPLETE SIXTH SEASON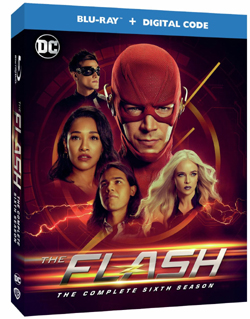 "Warner Bros. Home Entertainment provided me with a free copy of the Blu-ray I reviewed in this Blog Post. The opinions I share are my own."
Season six picks up a few months after Nora West-Allen (Jessica Parker Kennedy) sacrificed herself to save her family at the end of season five. Iris (Patton) and Barry (Gustin) are still dealing with the loss of their daughter when their world is turned upside down yet again. They get a visit early on from The Monitor (LaMonica Garrett), a cosmic being who claims that Barry must die to save the multiverse. Naturally, that's not the only thing on their plate. Season six also introduces two new villains: Dr. Ramsey Rosso, aka Bloodwork (Sendhil Ramamurthy), whose intent to prevent death itself turns deadly for others, and Eva McCulloch (Efrat Dor), who can manipulate reflective surfaces. She traps Iris in a mirror and uses her double to stage an escape to kill Joseph Carver, the husband who stole her tech and left her behind.
Since the pandemic cut filming short we were left on some cliffhangers that will be resolved in season seven. Overall a vary satisfying season of The Flash with lots of twists and turns to keep us on our toes.
SPECIAL FEATURES INCLUDE:

"Kiss Kiss Breach Breach – Noir" (Special Episode)

"Kiss Kiss Breach Breach – Noir" Commentary by showrunner/executive producer Eric Wallace

The Best of DC TV's Comic-Con Panels San Diego 2019 

Deleted Scenes

Gag Reel
BLU-RAY BONUS DISC
All Five Epic Episodes of the DC Crossover Event Crisis on Infinite Earths from Supergirl, Batwoman, The Flash, Arrow and DC's Legends of Tomorrow
Special Features:

Crisis Past and Present: Kevin Conroy Bat Legend                    

Crisis on Infinite Earths: The Architects Return                                 

Crisis Past and Present – Superman vs. Superman                           

Characters in Crisis: Pariah

Crisis Management

Character in Crisis: The Anti-Monitor
19 ONE-HOUR EPISODES
Into The Void

A Flash of The Lightning

Dead Man Running

 There Will Be Blood

Kiss Kiss Breach Breach

License To Elongate

The Last Temptation of Barry Allen, Part 1

The Last Temptation of Barry Allen, Part 2

Crisis on Infinite Earths: Hour Three

Marathon

Love is a Battlefield

A Girl Named Sue

Grodd Friended Me

Death of the Speed Force

The Exorcism of Nash Wells

So Long and Goodnight

Liberation

Pay the Piper

Success Is Assured
Batwoman: The Complete First Season
The Blu-ray disc features all 20-episodes of the First Season, along with a limited edition Bonus Disc that features all 5-parts of this season's epic "Crisis on Infinite Earths" crossover event based on the classic DC Comics maxi-series that revolutionized the genre.
The disc also includes Deleted Scenes and "The Best of DC TV's Comic-Con Panels" from San Diego 2019. With Blu-ray's incredible picture quality and sound, "Batwoman The Complete First Season" is a must-have addition to your DC TV universe collection.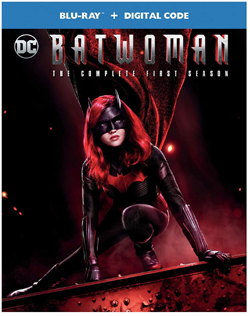 "Warner Bros. Home Entertainment provided me with a free copy of the Blu-ray I reviewed in this Blog Post. The opinions I share are my own."
"Batwoman" became the #1 new show on The CW and herald a new age in primetime. Rebellious and rule-breaking, Kate Kane is at the top of her class in military training academy, but when her superior officers learn that she's engaged in a homosexual relationship with a fellow cadet, Kate's career is cut short and she finds herself lost and despondent. Returning to her home in Gotham City, Kate finds a new way forward, but the city has lost its Dark Knight defender, and criminals are running rampant and causing chaos.

When a sadistic new costumed bad girl calling herself Alice (Rachel Skarsten) shows up and kidnaps Kate's one-time lover, she has no other choice but to take on the crime syndicate all on her own. While making herself at home in her cousin Bruce's old office, she uncovers the truth about what lurks beneath the caves in Gotham City the Batman's secret headquarters and Bruce's arsenal of toys, including his kevlar armor. With Batman missing in action, Kate seizes the opportunity to strike fear in her enemies and masquerades as the "Batman".

Getting her first taste at crime fighting and fully aware of the power The Batman has to inspire hope and courage among the ordinary people of Gotham and after making slight modifications to the suit including a red wig. The Batwoman is born! Working alongside her new allies Luke Fox (Camrus Johnson) and her own stepsister Mary (Nicole Kang), Kate takes the fight head-on as the city's newest caped vigilante. As Batwoman she battles Alice and the Wonderland Gang, striking against the villain's very personal vendetta!
BLU-RAY & DVD FEATURES INCLUDE:
On the Set

The Best of DC TV's Comic-Con Panels San Diego 2019

Deleted Scenes

Gag Reel
20 ONE-HOUR EPISODES INCLUDE:

Pilot

The Rabbit Hole

Down, Down, Down

Who Are You?

Mine Is a Long and a Sad Tale

I'll Be Judge, I'll Be Jury

Tell Me the Truth

A Mad Tea-Party

Crisis on Infinite Earths: Hour Two

How Queer Everything is Today!

An Un-Birthday Present

Take Your Choice

Drink Me

Grinning From Ear to Ear

Off With Her Head

Through the Looking Glass

A Narrow Escape

If You Believe In Me, I'll Believe In You

A Secret Kept From All the Rest

O, Mouse!
The Outsider: The Complete First Season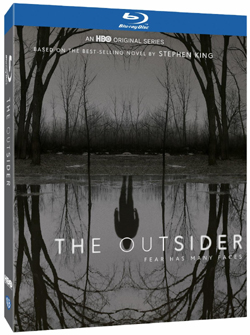 "Warner Bros. Home Entertainment provided me with a free copy of the Blu-ray I reviewed in this Blog Post. The opinions I share are my own."
"The Outsider": The Complete First Season features over 40 minutes of behind-the-scenes bonus content including the all-new featurette "El Cuco. The Baba Yaga. The Outsider." In this never-before-seen featurette you can dive deep into the real-world origins and supernatural abilities of the being at the center of "The Outsider" with compelling insights from the creators and cast.
Bonus Features include:
El Cuco. The Baba Yaga. The Outsider. – All New Featurette

Invitation to Set

Stephen King and "The Outsider"

Jason Bateman and "The Outsider"

Adapting "The Outsider"

Analyzing Holly Gibney

"The Outsider": Inside Episodes 1-10
Fish in a Barrel

 Roanoke

Dark Uncle

Que Viene el Coco

Tear-Drinker

The One About The Yiddish Vampire

In the Pines, In the Pines

Foxhead

Tigers and Bears

Must/Can't
THE OUTSIDER:THE COMPLETE FIRST SEASON (Warner Bros. Home Entertainment), HBO's adaptation of the King novel in which a smalltown boy is murdered in a gruesome way in the woods by a man whose DNA and fingerprints are all over the crime scene with eyewitnesses who can positively identify him.
The trouble starts that the man, Terry Maitland (Jason Bateman) is accused of the murder, the boy's little league baseball coach, who has a devoted wife and two daughters and has never shown any indication towards violence or inappropriate behavior, can also be positively identified both by eyewitnesses and video footage attending a conference 70 miles away at the exact same time of the murder.
The story starts out like a really puzzling murder mystery, one in which there seems to be no possible explanation even though the investigators know that, logically, there must be one.
Ralph Anderson the lead investigator on the case, a solid guy tries to get to the bottom of things despite his own self-doubts, even when we find him maddeningly skeptical of anything resembling the supernatural.
Ralph's wife Jeannie, played by Mare Winningham, shares with him a lingering grief over the death of their own young son, making their relationship a turbulent one that is exacerbated by their current circumstances.
For the rest of the large cast playing interesting and diverse smalltown personalities, the standout is Cynthia Erivo as the incredibly eccentric private investigator Holly Gibney hired to solve the mystery.
Holly is one of those characters like Sherlock Holmes whose every move and observation holds the viewer in keen anticipation.
Though something of a societal misfit, maybe even an oddball, Holly has a mind like a search engine and is perceptive to the point of being psychic. These qualities tend to intimidate others and set her apart from normal society, making social interactions difficult. It also makes her a clear threat to the elusive and darkly malevolent subject of their desperate search.
When the case takes its inevitable turn toward the supernatural thanks to her investigation, Holly is the one who must suffer the withering scorn of both her peers as well as the family members involved in the case who are still wracked with unrelenting grief.
King explores every detail of the emotional distress which all of the characters must bear during what will be the most grueling and ultimately horrific ordeal of their entire lives, all while keeping us on edge waiting for the worst to happen at every turn.
The production itself is a visual page-turner whose first couple of episodes move at a fast clip, hooking the viewer with its sensational premise. Then the whole thing slows down and settles into a maddeningly deliberate pace which makes us wait in constant suspense for each story point to unfold.
The ten episodes are easily one of the most watchable television productions, climaxing with King's usual catastrophic clash between good and evil in which characters we've grown close to must die while others are irrevocably changed by the horrific, creepy experiences. A great adaptation of the book.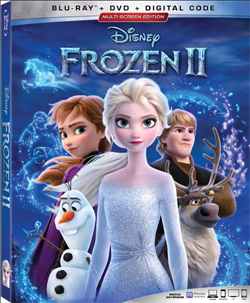 Walt Disney Animation Studios 58th animated feature Frozen 2 helped make 2019 the studios highest grossing year of all time, earning nearly $1.5 billion worldwide. Audiences were inspired and touched by the continuation of Anna and Elsa's journey, a story the filmmakers envisioned as one complete story when paired with the original film.
Life in Arendelle is seemingly normal, but Elsa is secretly haunted by a musical call from the impenetrable enchanted forest. When she finally gives in to the voice, the elements of nature go haywire in the kingdom and Elsa sets off on a quest to return things to normal with Anna, Kristoff, Olaf, and Sven in tow. But once inside the forest, they discover secrets of the past provide answers to some of their biggest questions.
The themes of Frozen 2 touch on current events. Anna and Elsa know a version of the past that isn't true, discovering a hard truth about a hero of theirs who did something bad before the events of the first film. There's also a message about finding your own place in the world, wherever that may be, even when it defies societal expectations. And there's also a message about how colonies should treat indiginious peoples who neighbor their land. Frozen 2 speaks to a lot of current events in a healing way.
Bonus Features (may vary by retailer)
Blu-ray & Digital:
Sing-Along Version of the Movie – Sing along with your favorite songs as you watch the movie.
Song Selection – Jump to your favorite musical moments, with on-screen lyrics. Songs include Oscar®-nominated "Into The Unknown," "All Is Found," "Some Things Never Change," "When I Am Older," "Lost in the Woods," "Show Yourself," and "The Next Right Thing"
Outtakes – Laugh along with the cast of "Frozen 2" as they record their lines, sing their songs and have fun in the recording booth.
Deleted Scenes – Check out a few scenes that never made the final cut.

Intro – Directors Jennifer Lee and Chris Buck offer a glimpse into their filmmaking process with scenes that didn't make the final cut.
Prologue – A battle rages between Arendelle and the Northuldra while a mysterious figure challenges King Agnarr.
Secret Room – A secret room reveals even more of Anna and Elsa's past, including a shocking revelation about their mother.
Elsa's Dream – Anna's playful glimpse into Elsa's dream takes a dark turn.
Hard Nokks – Kristoff reveals his true feelings about life in Arendelle when the Nokk won't take no for an answer.
A Place of Our Own – Elsa uses her magic to relieve Anna's lingering doubts about their parents' faith in her.
Deleted Songs – When it comes to "Frozen 2," there can never be too much music. Hear some of the songs that got cut from the final film.

Intro – Directors Jennifer Lee and Chris Buck revel in the chance to share a few songs that didn't make it into the final film.
"Home" – Anna savors every moment as she wanders through this kingdom she calls home.
"I Wanna Get This Right" – Kristoff wants everything to be perfect before he proposes, leaving Anna to wonder, "Will it ever be just right?"

The Spirits of "Frozen 2" – Cast and crew explore the Scandinavian and Nordic mythology that inspired the spirits inhabiting the enchanted forest of "Frozen 2."
Did You Know??? – Olaf asks us the question "Did You Know" as we discover "Frozen 2" fun facts, Easter eggs and tidbits about the making of the film.
Scoring a Sequel – Composer Christophe Beck combines a 91-piece orchestra with 30 choral voices to create the compelling score for "Frozen 2."
Gale Tests – They say you can't see the wind. Only its effects. Filmmakers give it a shot while creating the playful wind spirit, Gale.

Gale Test – A young girl and boy play tag in this fully animated effort to "give personality to something that's invisible."
Hand-Drawn Gale Test – A hand-drawn test to bring the precocious wind spirit to life.
Multi-Language Reel

"Into the Unknown" in 29 Languages – Hear Elsa's soaring call to adventure in 29 different languages

Music Videos – Weezer and Panic! at the Disco lend their voices to a few of the soaring melodies from "Frozen 2."

"Into the Unkown" (Panic! at the Disco version) – Panic! at the Disco frontman Brendon Urie stars in their version of "Into The Unknown" from "Frozen 2."
"Lost in the Woods" (Weezer version) – Weezer puts their spin on Kristoff's epic ballad, "Lost In the Woods."
Digital Exclusives:
Meet the Lopezes – Meet the award-winning husband-and-wife team behind the incredible songs from "Frozen" and "Frozen 2."
Deleted Song "Unmeltable Me" – An animatic version of Olaf's celebratory song about his newfound freedom.
Will arrive on Blu-rayTM Combo Pack and DVD on February 18.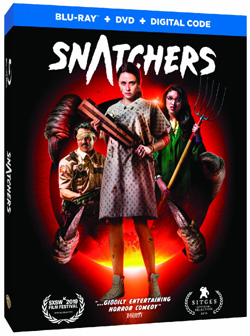 Absolutely hilarious to watch, clever Movie with gory fun scenes.
Sara (Mary Nepi) yearns to be popular. In doing so, she gives her BFF Hayley (Gabrielle Elyse) the cold shoulder, cuddles up to head Mean Girls Kiana (Ashley Argota) and gives in to the demands of her boyfriend (Austin Fryberger) to have sex. It's quick and painless. And two days later she's nine months pregnant. Desperate to hide her new found "condition" from her mother (J.J. Nolan), Sara turns to Hayley for advice. A trip to the free clinic is among one of the many stops and a protester is the least of their worries. Along the way, they have to contend with Sara's offspring as well as how to save the world from an alien life form.
Starring: Mary Nepi, Gabrielle Elyse, JJ Nolan, Austin Fryberger, Nick Gomez
Bonus Features:
The Birth of Snatchers

Unexpected: The Snatchers Blooper Reel

Filmmaker Audio Commentary

DVD

Digital Code
A Beautiful Day in the Neighborhood
BRING A LITTLE KINDNESS HOME ON 4K ULTRA HD™, BLU-RAY™ AND DVD FEBRUARY 18.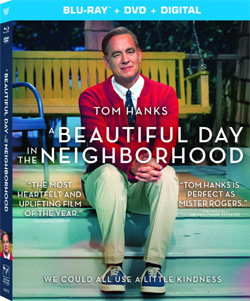 After a jaded magazine writer is assigned a profile of Fred Rogers, he overcomes his skepticism, learning about kindness, love and forgiveness from America's most beloved neighbor.
Lloyd Vogel is an investigative journalist who receives an assignment to profile Fred Rogers, aka Mr. Rogers. He approaches the interview with skepticism, as he finds it hard to believe that anyone can have such a good nature. But Roger's empathy, kindness and decency soon chips away at Vogel's jaded outlook on life, forcing the reporter to reconcile with his own painful past. A Beautiful Day in the Neighborhood is based on the true story of a real-life friendship between Fred Rogers and journalist Tom Junod and, is a timely story of kindness triumphing over cynicism.
The verdict is a wonderfully shaped narrative that features both men, with the focus being on Lloyd's pent up anger toward his estranged father and how Fred Rogers kind, gentle, influence enables Lloyd to see beyond that.
Tom Hanks (Cast Away), Matthew Rhys (TV's "The Americans"), Susan Kelechi Watson (TV's "This is Us") and Chris Cooper (Little Women)
4K ULTRA HD, BLU-RAY, DVD AND DIGITAL BONUS MATERIALS
Over 15 Minutes of Additional Scenes
Blooper Reel
Tom Hanks as Fred Rogers
The People Who Make a Neighborhood: The Making Of
Dreaming Big, Building Small: The Puppets & Miniatures
Daniel Tiger Explains: Practice Makes Perfect
Filmmaker Commentary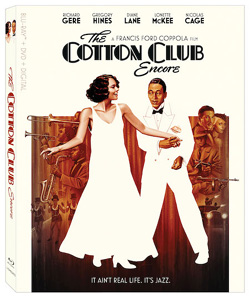 The new Blu-ray release of The Cotton Club Encore, directed by Francis Ford Coppola, is essentially a Director's Cut, though it's not advertised as one. The term Encore suggests a second look and, according to the liner notes, "represents Coppola's fully realized vision." This version keeps the basic storylines but expands musical numbers to make this more of a movie musical with a gangster/love story subplot than vice versa.
Coppola uses Harlem's Cotton Club of the 1920s to develop the relationships among its performers and the colorful gangsters who frequent the club. Cornet player Dixie Dwyer (Richard Gere) saves the life of mobster Dutch Schultz (James Remar) during an attack at the club. In appreciation, he hires the young musician to escort his girlfriend Vera (Diane Lane), particularly when his wife is present. Simultaneously, the club hires Sandman Williams (Gregory Hines) and his brother Clay (Maurice Hines) as a dance act, and Sandman meets attractive blues singer Lila Rose Oliver (Lonette McKee). Subplots include Dixie's hotheaded brother Vincent (Nicolas Cage) kidnapping gangster Frenchy Demarge (Fred Gwynne), Dixie becoming an actor, and underworld machinations involving Lucky Luciano (Joe Dallesandro).
The strength of this new version, however, is the musical sequences, many now included in their entirety. These range from McKee's solos in Ill Wind and Stormy Weather), terrific dance duets by the Hines brothers, chorus numbers, specialty acts, and blues belters. Beautifully staged by Coppola and choreographer Henry LeTang, they so dominate the restored version that what was the main storyline (Dixie and Vera) now seems like filler. The music is constant, either front and center or as background. Other featured songs include Creole Love Call, Copper Colored Gal, Smoke Rings, Doin' the New Lowdown, and Minnie the Moocher.
Bonus materials on the 2-Disc Blu-ray/DVD Combo Pack include an introduction to the film by Francis Ford Coppola and a Q&A. A Digital copy on a paper insert is contained.
Family Guy: Season Seventeen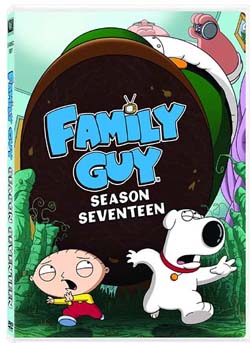 Season 17 of the animated series starts off with a two-parter in which Brian meets, falls in love with and marries a woman with a terminal illness, only to realize that his rushed decision could spectacularly backfire. In other episodes, Stewie unexpectedly finds a new friend, Peter is hired as Press Secretary at the White House, Lois tries to write a novel, Chris takes up vaping, Meg becomes an Olympic biathlete and Quagmire finally pays the price for his promiscuity.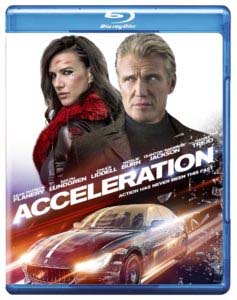 Vladik Zorich (Dolph Lundgren), a villainous crime lord, is double-crossed by his most trusted operative Rhona (Natalie Burn). Vladik's propensity for power, control, and violence drives him to kidnap Rhona's son forcing her to participate in a twisted plan to eliminate one of Vladik's enemies. To keep her on a short leash, Vladik sets out the 'rules' to his 'game' and overseas Rhona's every move as she navigates the darkened streets of Los Angeles. As her son's life hangs in the balance, Rhona struggles to eliminate the most violent and depraved delinquents, however, Vladik underestimates the power of a mother's love and finds himself losing control as his devious plan.
Starring: Sean Patrick Flanery, Dolph Lundgren, Chuck Liddell, Natalia Burn, Quinton Rampage Jackson
OVERCOMER ON BLU-RAY™ /DVD DECEMBER 17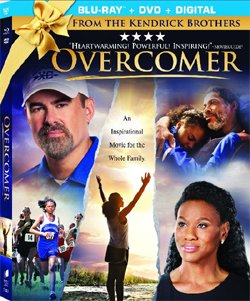 As life changes overnight for basketball coach John Harrison and the high school where he and his wife teach when they learn the largest manufacturing plant in town is shutting down. Uncertainty swirls as hundreds of families depart, leaving John fearful for the future of his family and his team. Forced to coach a sport he doesn't like, John is inspired by an unexpected friendship, and an unlikely athlete pushing her limits on a journey toward discovery. With newfound resolve and the support of the community, Hannah and her coach challenge the impossible in the biggest race of her life.
Overcomer Special Features Include:
10 Minutes of Additional Scenes with an introduction from the Kendrick Brothers.

The Making of Overcomer: Learn about how the crew worked together with faith and prayer to create this incredible film.

The Theme of Identity: In this piece, the cast and crew discuss what the theme of identity means to them.

The Power of Forgiveness: Describes why forgiveness is such an important theme of this film.

"Overcomer" (Lip Sync Music Video) Featuring Mandisa

Overcomer in 60 Seconds: a quick fun film recap.

Overcomer Resources Video: Learn more about accompanying resources to help you grow in faith.

The Heart of Overcomer: See how the heart of Overcomer is grounded in personal growth, faith and identity.

Creating the Opening Drone Shot: See how the stunning opening drone shot of the film was realized with a lot of ingenuity and a well-organized crew.

Working with the Kendricks: Watch how Alex, Stephen and Shannon Kendrick found their path to filmmaking through authenticity and faith.

Looks Behind-the-Scenes of: Editing, Composing, Coloring and Sound Design

"Enough" (Lyric Video) Featuring Koryn Hawthorne

Don't Mess with the Editors: Check out what the editors of Overcomer created on the side for a little fun.

Feature Audio Commentary with Director Alex Kendrick and Producer Stephen Kendrick Bloopers & Outtakes
Cast: Alex Kendrick, Priscilla Shirer, Shari Rigby, Cameron Arnett and introducing Aryn Wright-Thompson
Once Upon A Time…In Hollywood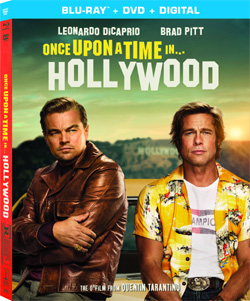 Quentin Tarantino's ninth film arrives just in time for the Holidays Season following a successful cinema run and promising awards season buzz; it is an absolute must have movie.

Also arriving December 10 is a limited 4K Ultra HD Collector's Edition of the film, sure to make any Tarantino fan's holiday wish list. Premium collectible packaging will contain a 7" vinyl record with two of the soundtrack's grooviest tunes (complete with turntable adapter), a collectible vintage poster for the Rick Dalton film Operazione Dyn-o-mite! and an exclusive new MAD Magazine parody of the Rick Dalton TV series "Bounty Law," Lousy Law. The collector's edition is available on Amazon.com, Walmart.com, BestBuy.com and Target.com.
The film revolves around Leonardo DiCaprio's Rick Dalton, a seasoned veteran of the film and television world whose star is fading. A near career-best Brad Pitt is his career stunt double Cliff Booth, a man who is more like a brother than a 'friend from work', and it's clear from the start that they share a close bond. Dalton is being wooed by the Italian film industry, Al Pacino's Hollywood big shot Marvin Schwarzs, tempting him with a move to Rome. Dalton has been confined to playing bad guy roles in westerns in Hollywood, and Schwarzs advise that the move to Europe for six months could alter the direction of his career. There's also Sharon Tate, here played by Margot Robbie, whose fate was sealed in the August of that year when she was brutally murdered by members of Charles Manson's 'family', along with Jay Sebring (Emile Hirsch), Wojciech Frykowski, and Abigail Folger (Samantha Robinson). All are depicted here, but Tarantino approaches the subject matter with delicacy and good taste but there's tons of fun to be had too.
Everyone in the movie does an excellent job in their roles. Great soundtrack and great cinematography!
The Cast include: Leonardo DiCaprio(The Revenant), Brad Pitt(Ad Astra), Margot Robbie(I, Tonya), Emile Hirsch(Into the Wild), Margaret Qualley(TV's "Fosse/Verdon"), Timothy Olyphant(TV's "Justified"), Austin Butler(TV's "The Shannara Chronicles"), Dakota Fanning(TV's "The Alienist"), Bruce Dern(The Hateful Eight)and Al Pacino(The Irishman)
4K ULTRA HD, BLU-RAY AND DIGITAL BONUS MATERIALS
Over Twenty Minutes of Additional Scenes

Five exclusive behind the scenes pieces including:

Quentin Tarantino's Love Letter to Hollywood

Bob Richardson–For the Love of Film

Shop Talk –The Cars of 1969

Restoring Hollywood –The Production Design of Once Upon a Time…in Hollywood

The Fashion of 1969
DVD BONUS MATERIALS
Over Twenty Minutes of Additional Scenes
Fast & Furious Presents: Hobbs & Shaw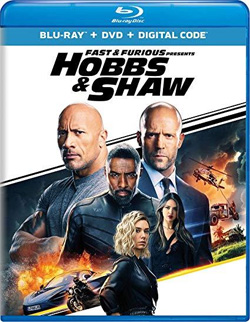 Fast & Furious Presents: Hobbs & Shaw is a film that doesn't feel like a typical Fast & Furious film. First of all, Hobbs & Shaw is incredibly funny and the comedic chemistry between Dwayne Johnson and Jason Statham are what makes the film so entertaining.
But the core concepts of the Fast universe are all there. The idea of family is there but this time around, it's about reconnecting families. This is where most of the emotion comes from especially when Hobbs reconnects with his family. Eventually, it leads to some sweet moments in between the laughs and the thrills.
The Story: Former U.S. federal agent Luke Hobbs (Johnson) and former mercenary Deckard Shaw (Jason Statham) are recruited by the government to track down a virus delivery mechanism that can destroy mankind. Rogue MI6 agent Hattie Shaw (Vanessa Kirby), Deckard's estranged sister, is implicated, but the theft was engineered by Brixton (Idris Elba), a nearly invulnerable bionic creation. Under attack by Brixton and his motorcycle-riding thugs, Hattie resorts to extraordinary means to hide the virus and escapes. Ultimately, Hobbs and Shaw are led to Hattie and despite some initial one-on-one battles, the three join forces to fight off Brixton and save the world.
Overall, Fast & Furious Presents: Hobbs & Shaw is entertaining, hilarious, action-packed, and heartfelt.
Special Features include:
Audio Commentary: with director David Leitch

Alternate Opening (2160p, 10 min)

Progress of a Fight Scene (HD, 5 min)

Keeping It in the Family (HD, 5 min)

Johnson & Statham (HD, 4 min)

Practical Action (HD, 4 min)

The Sister (HD, 4 min)

Stunt Show and Tell (HD, 4 min)

Hobbs' Family Tree (HD, 3 min)

The Bad Guy (HD, 2 min)

The Matriarch (HD, 2 min)

New Friends (HD, 2 min)

Elevator Action (HD, 2 min)

Blind Fury (HD, 2 min)

Dwayne and Hobbs: Love at First Bite (HD, 2 min)

Deleted Scenes (HD, 35 min)
Gotham: The Complete Series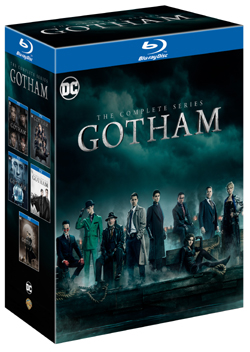 A must have for any Gotham Fan!
With a reputation synonymous with law and order, Commissioner James Gordon is one of the crime world's greatest foes. Everyone knows the name. But what is known of Gordon's rise from rookie detective to Police Commissioner? And what did it take to navigate the layers of corruption that secretly ruled Gotham City, the spawning ground of the world's most iconic villains  the larger-than-life personas who would become Catwoman, The Penguin, The Riddler, Two-Face and The Joker?
GOTHAM is the origin story of the great DC Comics Super-Villains and vigilantes, revealing an entirely new chapter that has never been told. From executive producer/writer Bruno Heller (The Mentalist, Rome), this one-hour drama follows one cop's rise through a dangerously corrupt city teetering on the edge of evil and chronicles the genesis of one of the most popular super heroes of our time. Brave, earnest and eager to prove himself, the newly minted detective Gordon (Ben McKenzie) is partnered with the brash, but shrewd police legend Harvey Bullock (Donal Logue), as the two stumble upon the city's highest- profile case ever: the murder of local billionaires Thomas and Martha Wayne. At the scene of the crime, Gordon meets the sole survivor their young son Bruce.
Waynes' hauntingly intense 12-year-old son, Bruce (David Mazouz), toward whom the young detective feels an inexplicable kinship. Moved by the boy's profound loss, Gordon vows to catch the killer. As he navigates the often-underhanded politics of Gotham's criminal justice system, Gordon encounters imposing gang boss Fish Mooney (Jada Pinkett Smith), and many of the characters who will become some of DC Comics' most renowned, enduring villains, including a teenaged Selina Kyle/the future Catwoman (Camren Bicondova) and Oswald Cobblepot/The Penguin (Robin Lord Taylor). Although the crime drama follows Gordon's turbulent and singular rise through the Gotham City police department, it also focuses on the unlikely friendship Gordon forms with the young heir to the Wayne fortune, who is being raised by his unflappable butler, Alfred (Sean Pertwee) a friendship that will last them all of their lives and will play a crucial role in helping the young boy eventually become the crusader he's destined to be "Batman".
Starring: Ben McKenzie, Donal Logue, David Mazouz, Sean Pertwee, Robin Lord Taylor, Camren Bicondova
Batman Beyond: The Complete Series Limited Edition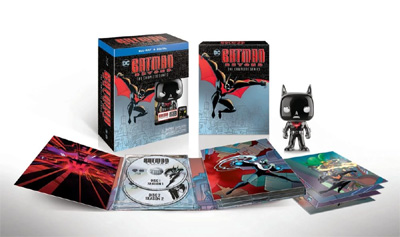 What animated Batman collection is truly complete without Batman Beyond The Complete Series? This uber-90s cyber-punk update sibling to Batman: The Animated Series sports the same grand animation style with an extra kick of science fiction. The Bruce Timm/Paul Dini animation style is on full display with this impressive 6-disc Limited Edition set – limited to 50,000 numbered units. The animation transfers are far and away better than any previous DVD release with crisp audio to match. This limited set also includes a special exclusive Funco Pop figure of Terry McGinnes Batman with some lenticular cards along with the Return of the Joker movie.
In 2019, Batman has started to age. While he still fights crime, he now uses a specially designed Bat-Suit to do it. When he has a heart attack while working a case, he decides that it's time to hang up the cape and cowl for good. Twenty years pass, and Gotham changes as all cities do. Bruce Wayne has just turned seventy, living alone in Wayne Manor and basically hiding from the world when a teenager named Terry McGinnis winds up being chased onto the estate by a motorcycle gang called The Jokerz. Bruce and Terry get into it, and win, a fight with the gang but Bruce's heart problems creep up again and he winds up needing Terry's help to get back inside and settled. Terry pokes around inside and, after uncovering the entrance to the Bat-Cave, starts to piece together the puzzle only to then get caught by Bruce and kicked out of the manor.
When Terry comes home, he finds his father dead at the hands of The Jokerz, or so he thinks. He does some detective work of his own and traces the murder to a conspiracy involving Wayne-Powers Enterprises and a bodyguard to Dwayne Powers named Mr. Fixx. Terry wants Bruce's help with this but is shut down by the old man who instead tells him to take his problems to Gotham's Police Commissioner, Barbara Gordon. One thing leads to another and Terry winds up stealing Bruce's Bat-Suit and brings Fixx in on his own. Bruce, initially upset about all of this, eventually sees in Terry a kindred spirit and knowing how bad crime has gotten to be in the city he once patrolled, begins mentoring Terry in the ways of the Batman. On top of this, he brings Terry on to work as his chauffeur, allowing the young man to help support his family now that his father is gone.
That's the basic setup for Batman Beyond, the animated series that followed in the footsteps of Batman: The Animated Series and ran for three seasons from 1999 through 2001 on the Kids' WB channel. Developed by Bruce Timm, Paul Dini and Alan Burnett the series works quite well as a continuation of the Batman mythos. Essentially a cyberpunk Batman, this series is a really strong follow up to the beloved and critically lauded Batman: TAS. It's different in the way that it looks to a certain degree because of the futuristic setting, though the animation style employed isn't so far removed from the earlier series at all. The visuals are very strong and the Bat-suit used in the series is sleek and minimalist and just genuinely cool to look at. In fact, all of the design work in the show is quite impressive, from the way that the Gotham City of the future is rendered to the vehicles and gadgets on display to the rogues gallery of villains that appear throughout the three season run. There's a lot of style on display here, the show never lacks in cool, shadowy visuals.
Aside from the initial setup where our heroes square off against the Jokerz gang (who return later in the series), the series brings in quite a few other interesting characters and villains. There's a shape-shifting mercenary named Inque, a group of scientists named The Terrific Trio after they gain superpowers, the villainous Shriek, Batman's old foes The Royal Flush Gang, an assassin named Curare, the ghost of businessman Robert Vance, a professional hunter named The Stalker, a dangerous robot built to provide companionship to Terry's goofy friend Howard, the utterly bizarre Eggbaby, The robotic April Moon Gang, a vigilante named Payback, the nefarious Repeller, a connection to Ra's al Ghul, Justice League politics, and the criminal organization known as KOBRA to contend with, to name just a few of the problems that Bruce and Terry go up against. The series does a good job of bringing in elements from Bruce Wayne's past while also establishing Terry's character by introducing us to some of his friends and family members in order to flesh him out more as a character. It works quite well, the writing here is clever and, for a show that was primarily aimed at a younger audience, delivered at a higher level than you might expect.
The voice acting in the series is also top notch. Kevin Conroy reprises his role as Bruce Wayne from Batman: The Animated Series and is every bit as good here as he was in the earlier series. Will Friedle does a nice job as Terry and 'appearances' from George Takei as Mr. Fixx, Sherman Howard as Derek Powers, Michael Gross and Teri Garr as Terry's parents, Lauren Tom as Terry's girlfriend Dana Tan, Stockard Channing (and then later Angie Harmon) as Barbara Gordon, Seth Green as Nelson Nash, Cary Elwes and Parker Stevenson as Derek Powers' son Paxton, the late John Ritter as Doctor Wheeler, Henry Rollins as Mad Stan and Michael McKean as Ian Peek are all noteworthy. Oh, and David Warner and Olivia Hussey voice Ra's al Ghul and Talia respectively, and none other than Ice-T shows up on an episode as Ramrod. Not enough? Stacey Keach provides a voice in an episode, Andy Dick pops up, Xander Berkeley, Robert Patrick, Kurtwood Smith, Seth Green, Ed Begley Jr. and Lance Henriksen all provide voice work in the show as well.
Box Set includes:
• Exclusive Metallic Batman Beyond Funko POP
• 4 collectible lenticular art cards
• Bonus blu-ray disc of animated film, Batman Beyond: Return of the Joker
• Special features:
• Commentary on 4 episodes by producer, Bruce Timm, and various members of the creative team
• 15 Featurettes including all-new "Nostalgic Tomorrow- A Batman Gathering" and "Knight Immortal" • Digital Copy
• Numbered Limited Edition Includes Digital Movie so you can enjoy the film on many different compatible devices. MUST ENTER REDEMPTION CODE BY 2022-10-29 TO REDEEM DIGITAL MOVIE OFFER.
The Big Bang Theory: The Complete Series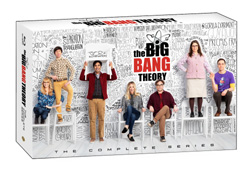 The Big Bang Theory returns once again to the Blu-ray format just in time for the Holidays.
The Big Bang Theory follows an irresistible trajectory of genius friends Leonard and Sheldon. They are joined by their street-smart next door neighbor friend named Penny. And then there's their aerospace engineer friend Howard. The astrophysicist Raj brings lots of awkwardness and laughter. And microbiologist Bernadette offers a whole new dimension. Of course, the circle wouldn't be complete without neurobiologist Amy, who becomes Sheldon's love interest.
Follow through daily conundrums, scientific equations, family, and a love of video games as these friends navigate the nerd life. What they prove over 12 beloved seasons is that no matter what's going on in the universe, friendship is what matters most.
Limited Edition Features:
Includes all 279 original episodes.

Nearly 12 hours of extras.

3 exclusive, never before seen featurettes.

The special Limited Edition Blu-ray Boxset comes in a beautiful lay-flat book with a fun pop-up and includes a digital copy.

Digital Code for every episode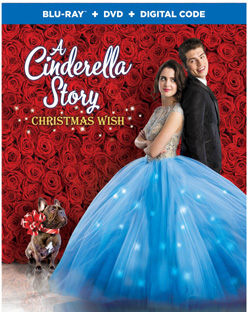 Released on the 15th anniversary of the original A Cinderella Story starring Hilary Duff, the franchise sees a fresh entry for this Christmas season. Loosely based on Leigh Dunlap's book, A Cinderella Story: Christmas Wish delivers a warm-hearted tale of teen-driven romance and engaging musical numbers.
Made for a younger teen audience, the wholesome movie re-imagines the cherished fairy tale for the present with a twist for the holidays. Think the traditional Christmas movies of Hallmark meeting the Disney Channel.
Laura Marano (Disney's Austin & Ally), Gregg Sulkin (Marvel's Runaways) and Isabella Gomez (One Day at a Time) star in the up-beat Christmas tale that riffs on the basic Cinderella template.
Kat (Laura Marano) is an aspiring singer, forced to live with her selfish stepmother Deirdra (Johannah Newmarch) until she turns 18. Deirdra and her two daughters love making Kat's life miserable.
Life starts looking up for Kat working as an elf at Santa Land. The guy of her dreams, Dominic (Gregg Sulkin), starts working as Santa. The two share budding chemistry even as Kat hides her true identity behind a set of elf ears. Kat's BFF Isla (Isabella Gomez) has no problem encouraging her friend's hopes and dreams. A lavish Christmas Gala being held by Dominic's father sets the stage for the final clash between Kat and her wicked stepmother.
The romantic comedy provides lively song-and-dance numbers, some laughs and appealing stars for its target market. Laura Marano and Gregg Sulkin have nice chemistry together, absolutely essential in the teen-driven musical vehicle. Marano is a talented singer and performer perfect for this kind of light-hearted holiday music.
A Cinderella Story: Christmas Wish is a cute movie made for the teenage market with no real flaws. Delivering a satisfying romantic story filled with all the trappings of the Christmas season.
Special features include:
The Looks and Costumes of Christmas Wish

The Mic and the Stage
The Swan Princess 25th Anniversary Blu-ray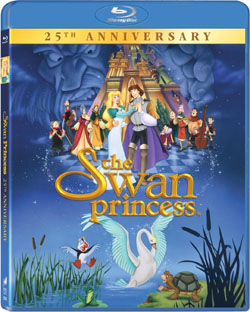 The story follows the lives of Princess Odette (Michelle Nicastro) and her childhood friend Prince Derek (Howard McGillin) who were inseparable as kids and grow closer in love to rule the kingdom as they grow older. Of course we all know that's too good to stay like that, so we have Lord Rothbart (Jack Palance), a sorcerer that's looking to take over the land for himself. As he's going about his plans to do so, he's caught in the act but not before placing a spell on the princess that turns her into a swan, and she can only turn human again under moonlight.
Odette does her best to live life as a swan and even makes some clichéd but fun animal friends named Jean-Bob (John Cleese) who is a frog and Speed (Steven Wright) the turtle, along with Puffin (Steve Vinovich) the bird. Her friends are determined to help her and Prince Derek be together again, but with the magic spell complicating things and Rothbart on the loose, it's going to take a lot of work at getting their happy ever after.
The film is directed by Richard Rich and written by Brian Nissen from a story by Rich and Nissen. The cast includes Jack Palance, John Cleese, Steven Wright, Sandy Duncan, and Michelle Nicastro.
This is a delightful movie. The music is wonderful, and the story is exciting especially for children.
Special Features include:
ALL-NEW "A Look Back, Tease Ahead" – featurette

Archival features
Charlie's Angels: Full Throttle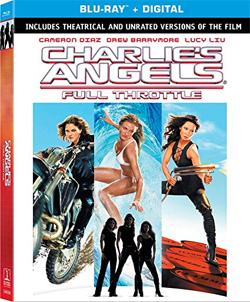 The three Angels (Cameron Diaz, Drew Barrymore and Lucy Liu) are back with a new Bosley (Bernie Mac) and a new case, this time with the United States government. Somebody has stolen two rings, which when combined, hold top government secrets, including the true identities of those in witness relocation. Along for the ride are Robert Patrick, Demi Moore (as a former Angel, Madison Lee), Justin Theroux, Shia LaBeouf, Luke Wilson, Matt LeBlanc, John Cleese (as Lucy Liu's dad?), Crispin Glover, Carrie Fisher, and even Bruce Willis.
I really enjoyed the movie Cameron Diaz, Drew Barrymore and Lucy Liu work very well together. If you enjoyed the first Charlies Angels, you like this on as well.
Special Features on Blu-ray include:
ALL-NEW: Sneak peek at the new 2019 Charlie's Angels film with an extended clip from the film

Telestrator Commentary with Director McG

Writer's Commentary

Angel-Vision Trivia Track

Full Throttle: The Cars of Charlie's Angels

Dream Duds: Costuming an Angel Angels Makeover: Hansen Dam

Designing Angels: The Look of Charlie's Angels: Full Throttle

Learn Why: There's No Such Thing As a "Short Shot", Only an Overworked Producer

Music Video: Pink Featuring William Orbit "Feel Good Time"

Cameo-Graphy

Turning Angels into Pussycats Dolls

Rolling with the Punches

XXX-Treme Angels

Full Throttle Jukebox

Angel Scouts: A Look Into the Gorgeous Locations

Theatrical Trailer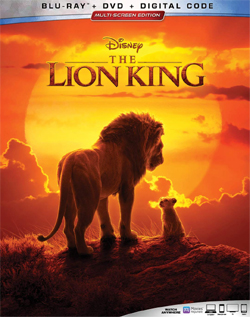 The movie's premise is pretty much the same. You have Simba, the son of Mufasa that wants to go on his father's footsteps. But Scar, Simba's uncle wants to betray Mufasa and take over the Pride Lands. Simba has to go in an exile and he will then meet with Timon and Pumbaa. In order for Simba to survive he needs to make an alliance. And then he will use that in order to take what's rightfully his back.
When it comes to stories, The Lion King was very creative and it did bring in front some really impressive features. But the thing that really matters the most here is the unique attention to detail and how accurate the visuals are here. There are a few returning voiceover professionals here, but we also have some new stars too, so there's pretty much something for everyone here.
Cast: Donald Glover, Seth Rogen, Chiwetel Ejiofor, Alfre Woodard, Billy Eichner, John Kani, John Oliver, Florence Kasumba, Eric André, Keegan-Michael Key, JD McCrary, Shahadi Wright Joseph, with Beyoncé Knowles-Carter and James Earl Jones.
Special Features
The Journey to The Lion King

Disney Song Selection (Sing-Along)

More to be Scene

Music Videos

Filmmaker Introduction with Director Jon Favreau

Audio Commentary with Director Jon Favreau

Protect the Pride

And More!
Doom Patrol: The Complete First Season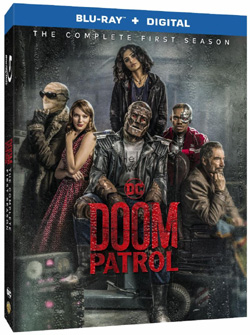 Inspired by writer Grant Morrison's legendary run on Doom Patrol from the late '80s, season one takes mostly unknown comic book characters like Robotman and Rita Farr, brilliantly giving them life on the screen. Developed as fully fleshed people with insecurities and personalities, the show respects their roots on the page without slavishly feeling beholden to it. Doom Patrol's surreal adventures have the dysfunctional superhero team traveling in time, getting swallowed into a donkey, meeting a sentient street, as well as more crazy adventures in this first season.
Bold storytelling and a willingness to color outside the lines makes Doom Patrol one of this decade's most invigorating superhero programs. Using quirky characters largely unknown outside of hardcore comic book circles, the compelling drama and tightly crafted superhero narrative make Doom Patrol something special for fans.
Doom Patrol's first season has fifteen episodes, introducing the world to its largely unknown superheroes, an eclectic mix of outcasts and misfits bonding together in Cloverton, Ohio. While the Doom Patrol isn't the Justice League, or even the Teen Titans, Cyborg is added to the Doom Patrol for the purposes of television. Cyborg slides right into the Doom Patrol like he's been a member for years.
Brought together by the mysterious Dr. Niles Caulder (Timothy Dalton), the rag-tag collection of individuals in the Doom Patrol are outcasts from society. The members have been shunned in the past for either their freakish appearance or bad behavior. The quirky line-up includes the aforementioned Cyborg, Robotman (voiced by Brendan Fraser), Rita Farr, Crazy Jane, and Negative Man.
The star-studded cast includes Diane Guerrero, April Bowlby, Joivan Wade, Alan Tudyk, Matt Bomer, and Brendan Fraser.
Doom Patrol goes beyond conventional superhero action, delving into these characters' psyches for some of the best character development ever seen in the genre. There's Cliff Steele, the former race car driver struggling with the fact he now exists only as a brain controlling a robot body as the hulking Robotman.
A former movie star from the '50s, the shallow Rita Farr lost her career when she accidentally gained powers in Africa, losing the ability to control her newly elastic body. Now she melts into a bag of flesh whenever under pressure or stress.
And then there is Crazy Jane with 64 distinct personalities, each with their own unique superpower.
Doom Patrol is the rare program that combines both substance and style, capturing its superheroes' innate humanity.
Special Features:
Unaired Scenes

Come Visit Georiga PSA

Gag Reel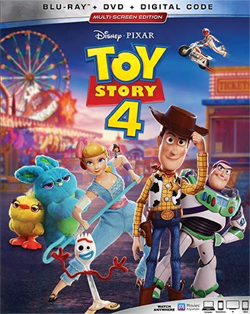 The film begins almost a decade before the main plot with a rescue attempt where Woody and the gang rescue RC. The rescue is successful, but just as they are just are about to complete it, Bo Peep is taken away and given to another family.
Flash forward nine years and we find the toys in Bonnie's room. Dolly is in charge here, leaving Woody without his usually leadership role. Furthermore, Bonnie doesn't play with Woody a lot and has made Jessie the sheriff. Bonnie has to go to kindergarten orientation before school starts and she's not happy about it. Woody is worried enough that he thinks a toy should go with her, but that could get Bonnie in trouble for breaking the no toys rule. Despite this, Woody goes. He even helps her during craft time by sneaking some items onto her desk. Bonnie takes the items and creates Forky. She seems to love her new creation even taking it home with her. Woody thinks it's a job well done, until Forky comes to life.
Woody and Forky get home, but Forky isn't handling his new life very well. He was made from a spork and he still thinks he should be treated like a spork, used once and then thrown in the trash.
What follows next is a hilarious montage of Forky trying to throw himself into the trash and Woody trying to save him, all while not getting caught moving around. Worse still, Bonnie and her family go on a week-long vacation, one last road trip before the school year officially starts. This gives Forky a lot more opportunities to throw himself away. Eventually he succeeds jumping out of the window of the RV while it is driving along a lonely road. Woody decides jump after him hoping to make it to the RV park where the family will be staying before morning.
While walking, Woody asks Forky why he wants to go to the trash. Short answer, it makes him feel warm and comfortable. Woody explains to Forky that being Bonnie's toy gives Bonnie those same feelings and suddenly Forky gets it. Forky understands what it means to be a kid's favorite toy and he's excited to be that for Bonnie. The two race off to the RV park and there's nothing that can distract them now… well, almost nothing.
Just before reaching the RV park, Woody spots something in the window of an antique store. It's Bo Peep's lamp, but no Bo Peep. Woody decides to investigate and Forky has no choice but to go along. They don't find Bo Peep, but instead run into Gabby Gabby and her ventriloquist dummy army. At first she seems nice, but she quickly reveals her voice box is broken and wants Woody's, which is sown inside of him. Woody does manage to escape, this time, but Gabby is after him and has Forky as a hostage. He needs help and soon finds a true ally, Bo Peep.
Special features include:
Bo Rebooted
Toy Stories
Audio Commentary
Let's Ride with Ally Maki
Woody & Buzz
Anatomy of a Scene: Playground
Carnival Run
View from the Roof
Toy Box
Deleted Scenes
Trailers & Promos
DC's Legends of Tomorrow: The Complete Fourth Season on Blu-ray & DVD September 24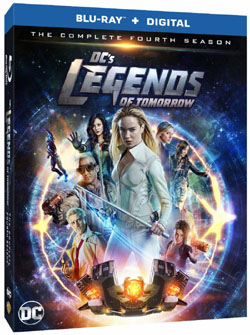 The theme for this season of "DC's Legends of Tomorrow" is magic. From unicorns and Fairy Godmothers to demons and shapeshifting punk rockers, season four is a wild and wacky ride for these castaways.
"DC's Legends of Tomorrow" has been many things in its four season run. At times it tried to be hard- edge science fiction, while other times it would try to mimic shows like the "Arrow" and "The Flash" with an off-putting balance of seriousness and campiness. Sometimes it was fun and wacky while other times it was downright cringeworthy. This season was much like what was mentioned in the previous sentence. Episodes like the season opener "The Virgin Gary" found the team of time traveling castaways landing at the original Woodstock festival only to encounter a heart-eating unicorn that bites off one of the team buffoon Gary's nipples before being sucked through a portal to Hell. The missing nipple is an important part of the later parts of the season's story twist.
Other episodes embrace the weird and wacky and make for the best episodes of the season. In "Tagumo Attacks!!!" the team travels to 1950s Tokyo in order to investigate a time fugitive. In a straight up homage to the early Godzilla films, the team must stop a giant octopus from ravaging the city. The monster was brought to life by the imagination of a disparate filmmaker and a magical book that brings fiction to reality. "Legends of To-Meow Meow" is a fun romp through alternate futures that finds various versions of the Legends forming for unlikely reasons after past hiccups in the timeline. With names like the Sirens of Space-Time and the Custodians of the Chronology the Legends are back in business with the cringe-worthy stuff that they seem to be good at.
This season of "Legends" added a couple of new team members to the roster with Charlie as well as Matt Ryan reprising his role as John Constantine. Charlie is the victim of a case of bad writing but also of the fans wanting Maisie Richardson-Sellers to return after her role as Amiya supposedly ended her stint on the show. As you already know, Matt Ryan reprised his role from the excellent but short-lived "Constantine" show on NBC a few seasons ago on "Arrow" and has made a few cameos on "Legends" in the past. Constantine is now a full-time member of the Legends of Tomorrow and plays prominently in the overarching story of magic creatures, spells and curses and fairy tales. While it is fine and dandy to see Matt Ryan back doing a character that he does best, he is extremely underused, severely underpowered and is a far cry from the borderline anti-hero warlock that we saw during his single season on NBC.
While he may have been underutilized this season, he did star prominently in one of the best and saddest episode of the season titled "Hell No, Dolly!". In this episode we learn of the one time and one person that made John happy to the point of giving up his career as a master of the dark arts. He and his lover Desmond wind up in the sights of a demon lord named Neron who attached himself to Desmond and tried to send John to Hell. Having no choice, John fought against Neron and, as the only means to defeating him, sent both he and Desmond to Hell together. John tries going back in time to stop himself from meeting Desmond and in doing so causes all kinds of time chaos and we get to see a piece of John that we never expected. The rest of the episode bounced around from serial killer dolls to a mystical werewolf like creature but Constantine was definitely the star of this episode.
"DC's Legends of Tomorrow" has a had a rough and tumultuous beginning with some long stints of nearly unwatchable episodes but as the cast and writers began to find their way with their storytelling and as they start to wrap their heads around their characters and the long seasons of the CW shows, although this season of "Legends" was only 16 episodes, the show has a chance to make its' strange and unique mark on the "Arrowverse". For whatever reason, "Legends" decided to skip the annual crossover with the most likely team to be part of "Elseworlds", they still managed to do their own alternate timeline story and save the universe from creatures of awe and wonderment.
Starring: Brandon Routh, Caity Lotz, Dominic Purcell, Nick Zano, Maisie Richardson-Sellers, Jes Macallan, Matt Ryan, Adam Tsekhman, Courtney Ford
Features:
• 2 All-New Featurettes: "DC's Legends of Tomorrow Season 4 Post Production Theater" and "DC's Legends of Tomorrow: Legendary Storytelling
• Unaired Scenes
• Gag Reel
SUPERGIRL: THE COMPLETE FOURTH SEASON
On Blu-ray™ & DVD Flying September 17, 2019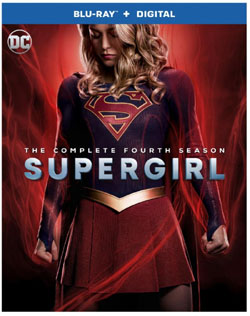 As the third season of Supergirl came to a close, Superman had headed off to Argo, leaving Kara to be the sole protector of Earth and National City. J'onn J'onzz had quit the DEO, making Alex Danvers the new director. And James Olsen faced an indictment from the DA for his role as the vigilante Guardian.
The fourth season picks up a short time later. At the DEO, Alex is still getting used to her new role, struggling to get along with Brainy, who doesn't follow her orders the same way that Winn used to. J'onn is trying to lead a more normal life, joining an alien support group, where he meets friend Fiona Byrne (Tiya Sircar). James gets girlfriend Lena's help to get the indictment squashed, but is warned that if he ever picks up his Guardian shield again, he won't get a second chance. Meanwhile, Kara meets her new CatCo mentee, green transgender reporter Nia Nal (Nicole Maines), whose wide-eyed nature and awkwardness reminds Kara of herself when she first arrived at the company.
As the second anniversary of President Marsdin's Alien Amnesty Act approaches, there is an uprising of anti-alien sentiment. The DEO soon finds themselves trying to stop a series of alien murders perpetrated by former Cadmus members, brother and sister team Mercy (Rhona Mitra) and Otis Graves (Robert Baker). They are on mission to fuel the flames of hatred and division, and it seems to be working. They have teamed with a masked man who calls himself Agent Liberty, to help expose President Marsdin and gain many violent folks who are sympathetic to their cause. While Kara believes that the good of humanity will win in the end, this new anti-alien faction seems to have an arsenal of weapons and technology at their hands, and will stop at nothing to take her and all of the other aliens down. In addition to their violent attacks, the group is also slowly infecting the ranks of every branch of the government.
The group has weapons that can affect Kara, and so the others need to step up to take up the mantel. But will James risk being locked up for becoming the Guardian again? And while J'onn had made a decision to step down to follow a more pacifist life like his father, his increasing anger when Fiona goes missing, may push him over the edge. Especially when he teams up with Fiona's fiance, Manchester Black (David Ajala), who's out for vengeance. Can Agent Liberty and his Children of Liberty be stopped before they spread their hatred too far?
In its fourth season, the Supergirl writers have done a good job of keeping things moving throughout the season, instead of dragging on a single storyline or villain on for all 22 episodes.
The new additions to the cast were really good, and provide some exciting new storylines. Throughout the season there are some surprising twists and turns. We learn that there is a lot more to Nia than just the awkward young wannabe reporter that she appears to be and that she has a much greater destiny to fulfill. Kara is also faced with one of her toughest decisions in order to protect her identity and those she loves. Brainy continues to explore the range of human emotions. And throughout the first half of the season, we get teases of a Russian Supergirl clone. In the second half of the season, we finally meet the villainous Lex Luthor (Jon Cryer), and learn the truth behind this Russian Supergirl.
BLU-RAY & DVD FEATURES
The Best of DC TV's Comic-Con Panel San Diego 2018

Inside the Crossover: Elseworlds

Villains: Modes of Persuasion

Gag Reel

Deleted Scenes
SUPERNATURAL: THE COMPLETE FOURTEENTH SEASON
Own it on Blu-rayTM and DVD September 10, 2019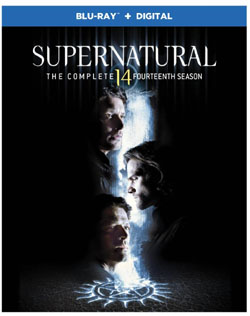 Join Sam, Dean, Castiel, and Jack for more hunts, action, and twists with Supernatural's Complete Fourteenth Season on Blu-ray and DVD
It's hard to believe that it has been fourteen seasons watching Sam, Dean, Cass, and the Winchester family fighting to save the world and each other time and time again.
The season opens with Sam on the hunt for Dean and Michael, but with no real idea how to save Dean, which is a reoccurring theme throughout the season.
Things are pure chaos. Between Jack losing his grace, Dean being used as Michael's vessel and Sam's new role as leader of a pack of hunters. Things usually end in bloodshed on the show, but the Winchesters learn a hard lesson in season 14, that they can't save everyone, including those they hold most dear.
One thing is always guaranteed when you watch "Supernatural," it will be a roller coaster of emotion, and season fourteen is no different. The boys go head-to-head with angels, vamps, demons, and more. Each character finds themselves in serious danger, including when something goes terribly wrong with Jack and the boys are left scrambling to protect the world. The boys are being pulled in so many directions and have so many hard decisions to make, but they do so with the best intentions.
SPECIAL FEATURES
Supernatural Homecoming: Exploring Episode 300 (NEW Featurette)

The Winchester Mythology: The Choices We Make (NEW Featurette)

Supernatural: 2018 Comic-Con Panel

Audio Commentaries with Talent & Producers

Deleted Scenes

Gag Reel
THE FLASH: THE COMPLETE FIFTH SEASON
Own The Blu-ray™ & DVD August 27, 2019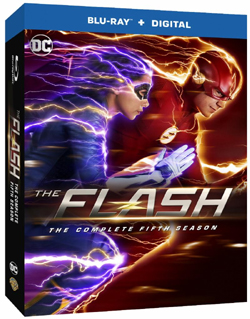 Shortly after defeating The Thinker, Barry Allen/The Flash and his wife, Iris, were stunned by the arrival of their already grown, speedster daughter from the future, Nora (Jessica Parker Kennedy). However, acclimating to their lives as parents won't be the only challenge they face, as Season Five pits Team Flash against Central City's latest scourge the DC Super-Villain Cicada (Chris Klein).
In the Fifth season we get to focus on Barry Allen's future and the unavoidable disappearance we'd been teased on the past four years with the addition of his daughter Nora. We also are given an adversary that isn't a speedster again, and in the form of Chris Klein's Cicada. Both additions to the show are a little hit or miss. Klein's villain is wonderfully written and approached but his performance is Chris Klein trying far too hard and coming off as a bit much. Its fine for the most part but chuckle-worthy frequently. Nora is a bit of the opposite as Jessica Parker Kennedy is a fine performer, but the writing fails in a bit of a Scrappy Doo style trappings. But it all works out in the end.
The rest of Team Flash each has a pretty solid personal journey/arc of their own in the season, which actually is probably the most enjoyable aspect of it. As Caitlin Snow deals with the discovery of her father being alive, Cisco contemplates whether his meta powers are worth it anymore and Ralph Dibney continues to seek his place in the team but also question his detective profession. We also are given a brand new Wells to entertain us through, in addition to an older villain getting to take part once again. While I can argue business as usual isn't heavy hitting, The Flash's business as usual is still pretty damn good and engaging.
The Flash continued to provide consistency with their solid programming in the fifth iteration, though hopefully it can return to delivering some bigger punches again in the future. Still, this season was able to overcome some weaker performances and continues to have one of the better team dynamics of the entire CW superhero lineup. Nonetheless, the show continues to be a charmer and is one that is well rounded, providing something for everyone.
The Best of DC TV's Comic-Con Panel San Diego 2018

The Evolution of Killer Frost

Inside the Crossover: Elseworlds

Villains: Modes of Persuasion

Gag Reel

Deleted Scenes
ARROW: THE COMPLETE SEVENTH SEASON
The CW's Longest Running DC Series Is Back
Contains All Exhilarating Episodes from the Seventh Season,
Plus a Crossover Featurette, 2018 Comic-Con Panel, and More!
Available on Blu-ray™ & DVD August 20, 2019
Including All Three Episodes of the DC Crossover Event: Elseworlds Available Only on the Blu-Ray Set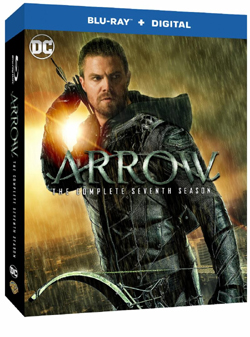 This season starts with Oliver Green /Arrow (Steven Amell) behind bars. Having finally turned himself in to the FBI after six years of meting out vigilante justice on the streets of Star City, he now must pay the price for any and all crimes he may have committed along the way. While he's behind bars the rest of his team, headed by Felicity Smoak (Emily Bett Rickards) are left to deal with the criminals who haven't stopped just because Arrow is out of action.
While the premise of wealthy individual turned vigilante in pursuit of justice is an old trope, Arrow adds some new dimensions to the mix. Instead of the hero being a lone wolf type, here he not only works with his own team, he also turns to other heroes in the DC universe for help in time of real need.
The Blu-ray edition of the "Season Seven" includes one of those instances with the entire three part DC superhero crossover event Elseworlds. Here Arrow joins forces with The Flash and SuperGirl to battle a threat so big it will take all their powers to defeat it. Fans of all three shows will take pleasure in being able to watch the three special episodes back to back on one disc.
While "Season Seven" features the action and adventure fans of the series have come to expect, they will also appreciate the new level of introspection the show introduces. In the build-up to its eighth and final season next year, the show dug deep into the idea of what makes a hero and what keeps them going in the face of adversity. Even when it might be easier just to walk away, Oliver and his team don't back down, no matter the personal cost or who they're facing.
BLU-RAY & DVD FEATURES
The Best of DC TV's Comic-Con Panel San Diego 2018

Inside the Crossover: Elseworlds

Villains: Modes of Persuasion

Gag Reel

Deleted Scenes
Avengers: Endgame Releases on Blu-ray 8/13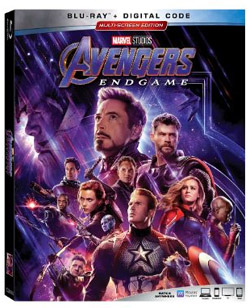 Marvel Studios' Avengers: Endgame recently became the highest grossing film of all time, bringing in almost $1 billion domestically and almost $3 billion worldwide. This is the must-own film of the year.
Ten years of Marvel Cinematic Universe films have led to this moment, resolving the cliffhanger ending of Avengers: Infinity War and allowing some of the franchises most beloved characters to take a bow. Whether you've been following the entire series or only a handful of characters, there's a little something for every fan in Avengers: Endgame, which is no doubt the secret to its Hulk-sized success.
The world is still coping with the sudden loss of half the population following Thanos' snap. When Ant-Man returns from the quantum realm, he reunites with the surviving Avengers with a plan that involves time travelling through past MCU events to capture the Infinity Stones before Thanos ever obtained them. But when Nebula's mechanized parts synch with the mind of the Nebula in the past, Thanos grows wise to their plan and has another trick up his sleeve to prevent them from undoing his life's work.
The cast of lead characters includes Iron Man (Robert Downey Jr.), Captain America (Chris Evans), Hulk (Mark Ruffalo), Thor (Chris Hemsworth), Black Widow (Scarlett Johansson), Hawkeye (Jeremy Renner), Ant-Man (Paul Rudd), Captain Marvel (Brie Larson), Nebula (Karen Gillan), Rocket Raccoon (Bradley Cooper), and Scarlet Witch (Elizabeth Olsen). And those are just the leads, with secondary characters that include Spider-Man (Tom Holland), Black Panther (Chadwick Boseman), Doctor Strange (Benedict Cumberbatch), Pepper Potts (Gwenyth Paltrow), Star Lord (Chris Pratt), and Gamora (Zoe Saldana) just to name a few. It's the biggest cast of big name character and actors that has ever been assembled, leading to a blockbuster the likes of which may never be repeated in this lifetime.
The film offers a fun time-travel experience through some of the most memorable moments in the MCU to date, making it feel like a celebratory retrospective with tongue-in-cheek jokes. It rewards attentive fans in spades and leads to the most touching moment in the franchise, bringing Phase Three almost to a close and wrapping up the main storylines in an epic finale worthy of a standing ovation.
The Blu-Ray release has two discs, one for the feature and another disc for bonus features which are:
Disc 1
Play Movie with Intro (2:33) – Anthony and Joe Russo introduce the film with spoilers, so don't choose this on your first viewing.

Audio Commentary (3:01:11) – The Russo Brothers are joined by Writers Christopher Markus and Stephen McFeely who reveal the inspiration behind many of their creative decisions in the film, including discussions about filming the two movies back-to-back.
Disc 2
Featurettes

Remembering Stan Lee (7:16) – Archival interviews with Stan Lee from his numerous cameos are edited together into a beautiful piece that captures the exuberance of the creator and co-creator of so many Marvel characters.

Setting the Tone: Casting Robert Downey Jr. (5:25) – RDJ's risky casting is explored through interviews with the cast and creative team with retrospective footage, including his screen test.

A Man Out of Time: Creating Captain America (12:19) –  Kevin Feige and the crew talk about the "Backbone of the universe" and the challenges faced when bringing him to the screen, including finding the right actor to portray him.

Black Widow: Whatever it Takes (7:25) – Natasha Romanoff's story is explored in this featurette with Scarlett Johansson and the creative team.

The Russo Brothers: Journey to Endgame (5:01) – The career of the Russo Brothers within the MCU is celebrated in this short retrospective.

The Women of the MCU (4:52) – The actresses of the MCU talk about the importance of having strong heroines in a male dominated genre and the moment during the final battle where the heroines unite.

Bro Thor (3:43) – Go behind the fat suit in this behind-the-scenes featurette about Endgame Thor, including the emotional arc of the character in this film.

Deleted Scenes

Goji Berries (0:37) – Tony and Pepper argue in the kitchen about how their alpaca is eating all her goji berries.

Bombs on Board (0:30) – Steve Rogers talks to Rhodie about how the tesseract is the reason he crashed in the arctic.

Suckiest Amy in the Galaxy (0:24) – Rocket questions why it took the Avengers so long to defeat the chitauri, who he calls the "Suckiest army in the galaxy."

You Used to Frickin' Live Here (1:10) – Rocket Raccoon and Thor argue on Asgard.

Tony and Howard (0:27) – An outtake from the scene where Tony Stark talks to his father in the past.

Avengers Take a Knee (1:42) – A touching moment where the Avengers pay their respects to their fallen friend in battle before the funeral.

Gag Reel (1:59) – This short blooper reel features the actors goofing off, including Chris Hemsworth rubbing the on-set Rocket Raccoon stand-in against his fat suit body and lots of Chris Evans dancing adorably.

Digital Exclusives (included with digital copy redemption)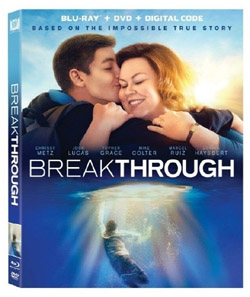 Based on a true story, this biographical drama directed by Roxann Dawson follows the incident of 14-year-old John Smith (Marcel Ruiz,) who falls into a frozen Missouri lake after playing on it with friends. Now unconscious in a hospital bed, John's adoptive parents fret about his chances of survival. But his mother Joyce Smith (Chrissy Metz) won't give up hope and pours all her efforts and prayers into bringing her son back, as she asks God for a miracle.
BREAKTHROUGH 4K Ultra HD™, Blu-ray™ and DVD Bonus Features Include:
A Tapestry of Miracles: Making Breakthrough

"Carry My Soul" Phil Wickham Deleted Scene, and Optional Audio Commentary by DeVon Franklin and Roxann Dawson

Trapped in Icy Waters

Audio Commentary by DeVon Franklin and Roxann Dawson

Gallery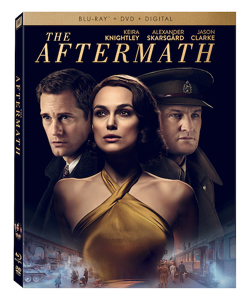 Based on the 2013 novel by Rhidian Brook (The Killing of Butterfly Joe),The Aftermath tells the story of Rachel (Keira Knightley) and Lewis (Jason Clarke) Morgan. Lewis is a Colonel in the British Army who is stationed in Hamburg. In the winter of 1496, his wife Rachel joins him in a requisitioned mansion previously owned by Stefan Lubert (Alexander Skarsgard). Since resources and housing are scarce, Lewis offers to let Lubert and his daughter Freda (Flora Li Thiemann) stay upstairs in the home, much to Rachel's chagrin.
Initially antagonistic towards the former homeowner and his offspring, Rachel eventually softens recognizing their mutual loss during the war her son, Michael, and his wife. As their relationship warms it eventually heats up to become a torrid affair. When Lewis confronts Rachel regarding his suspicions about the affair she comes clean and tells him she is leaving with Stefan and Freda and proclaiming that their marriage had been over for a while, since Michael's death. However, as they are getting on the train, Rachel realizes she can't leave Lewis and goes back to him before heading home to London.
The Aftermath Special Features
Deleted Scenes with optional commentary by Director, James Kent

VFX Progressions with optional commentary by Director, James Kent

First Look

Feature Audio Commentary by Director James Kent

Gallery
LOST IN SPACE Season One on Digital, Blu-ray & DVD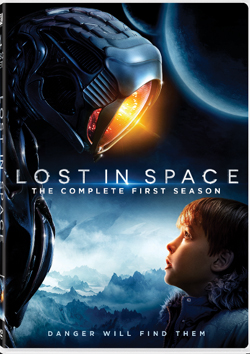 After crash-landing on an alien planet, the Robinson family fight against all odds to survive and escape, but they're surrounded by hidden dangers.
With Earth quickly becoming an uninhabitable planet, a very few select humans are chosen to colonize another far off planet, with the hope to give humanity a fresh start. Led by the Robinson family former military man John (Toby Stephens), scientist and engineer Maureen (Molly Parker), and their kids Will (Maxwell Jenkins), Judy (Taylor Russell), and Penny (Mina Sundwell)  the expedition goes wrong, forcing the entire crew to land on a (hopefully) inhabitable planet. Once there, young Will encounters an alien robot that for some reason pledges its allegiance to him. The robot has the capacity to help the community out a great deal, but it also reveals itself to contain an incredibly dangerous power that scares the colonists, causing division and unrest. As if that weren't enough to keep everyone busy, the planet is host to a whole bunch of huge, hungry creatures that poses a threat to the new inhabitants. When Maureen discovers that the planet is dying and will be uninhabitable in a very short time, the race is on again for everyone to regroup and figure out a way to get enough fuel to make it back to the space station. The biggest threat of all is not the creatures, the robot, or the situation everyone finds themselves in, but from one of their own: a devious and cunning doctor named Smith (Parker Posey), who will do anything it takes to survive, even if it means killing everyone else.
LOST IN SPACE Blu-ray™ and DVD Bonus Features Include:
Deleted Scenes

"No Place to Hide" – Colorized Unaired Pilot Episode from the Original (Blu-ray Exclusive)

Bill and Max: Lost and Found in Space

Bill Mumy Visits the Jupiter 2

Designing the Robot

Sizzle Reel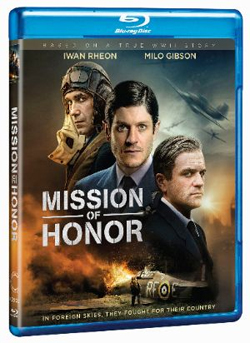 The film follows a squadron of Polish pilots fighting under the Royal Air Force after Poland was quickly felled between German and Russian forces. As Great Britain grows more desperate for pilots to hold back the Nazis, the Polish pilots are even more desperate to do all they can just for the idea of an independent Poland to stand on its own again. The British and Polish struggle to work together at first with all the racial tension, but equipped with the Hurricane airplane and a lot of courage they were fight together and save the future of their countries. Starring Iwan Rheon (Jan Zumbach 'Donald'), Milo Gibson (John Kent 'Kentowski'), and Stefanie Martini (Phyllis Lambert), the film is currently available in select theaters and streaming services.
Starring: Iwan Rheon and Milo Gibson
Special Features:
Q&A with Director David Blair

On Set with Iwan Rheon "Zumbach"

On Set with Milo Gibson "Kent"

On Set with Rosie Gray "Georgia"

On Set with Stefanie Martini "Phyllis"

On Set with Emily Wyatt "Kate"
The Kid Who Would Be King Arrives on 4K Ultra-HD, Blu-ray and DVD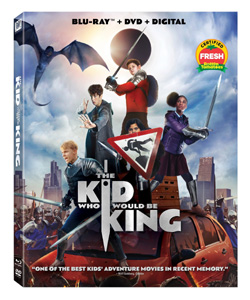 The epic tale of the sword and stone meets the modern world in this family-friendly adventure, The Kid Who Would Be King, from 20th Century Fox Home Entertainment.
Alex thinks he's just another nobody, getting bullied at school and told what to do by his teachers, until he stumbles upon the mythical Sword in the Stone, Excalibur. Now, with the help of the legendary wizard Merlin, he must unite his friends and school yard enemies into an allied band of knights to defeat the wicked enchantress Morgana. With the future at stake, Alex must become the great leader he never dreamed he could be and save the world.
THE KID WHO WOULD BE KING Special Features
Deleted Scenes

Origins of a King

Young Knights

Hair, Makeup & Costume Tests

Merlin's Magic (x4)

*Knight School

*The Two Merlins

*Meet Morgana

*Movie Magic

*"Be the King", Lay Lay Music Video
FROM BARRY JENKINS THE ACADEMY AWARD® WINNING FILMMAKER OF MOONLIGHT NOMINATED FOR THREE ACADEMY AWARDS® INCLUDING BEST SUPPORTING ACTRESS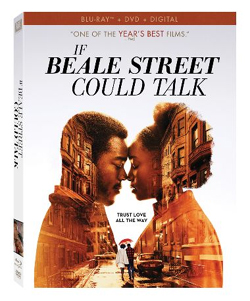 Set in early-1970s Harlem, If Beale Street Could Talk is a timeless and moving love story of both a couple's unbreakable bond and the African-American family's empowering embrace, as told through the eyes of 19-year-old Tish Rivers (KiKi Layne). A daughter and wife-to-be, Tish vividly recalls the passion, respect and trust that have connected her and her artist fiancé Alonzo Hunt, who goes by the nickname Fonny (Stephan James).
Friends since childhood, the devoted couple dream of a future together but their plans are derailed when Fonny is arrested for a crime he did not commit. Through the unique intimacy and power of cinema, If Beale Street Could Talk honors the author's prescient words and imagery, charting the emotional currents navigated in an unforgiving and racially biased world as the filmmaker poetically crosses time frames to show how love and humanity endure.
Special Features Include (Digital, Blu-ray™ & DVD):
Deleted scenes

Featurette:

If Beale Street Could Talk: Poetry in Motion

Audio Commentary by Barry Jenkins
Krypton: The Complete First Season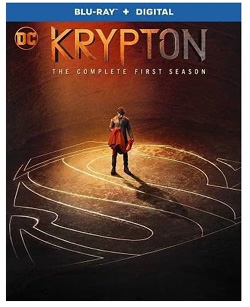 DC Entertainment presents a new look at the mythology of Superman and his lineage with Krypton. The show's complete first season is now available on Blu-ray. Already renewed for a second season, Krypton explores the lives of Superman's ancestors on a planet that seems to be doomed for destruction.
Premiering on the SyFy Network in March 2018, DC's Krypton was a new take on the Superman mythology exploring the mainstay hero's early ancestry but with a bit of a twist. Similar to Gotham for Batman, fans see the events on planet Krypton before the planet's destruction and the life of the House of El before the birth of the future Superman, aka Clark Kent, in Kal-El. However, things get a wrench thrown into the mix with time travel elements.
Set 200 years before Superman's birth, Krypton begins with the disgrace and embarrassment for House El. Krypton is an isolated planet in its galaxy, run by a tyrannical theocracy, headed up by a religious figure head, The Voice of Rao. The great grandfather of Superman, Val-El, was seen as a traitor and heretic for presenting his findings to the Kryptonian government and is sentenced to execution, making the rest of his family lose their rank, title and nobility.
14 years later, and Val-El's grandson, Seg-El, and his parents are scraping by a meager living among the destitute "Rankless" population of Krypton. However, with the scheming Gilded nobility, the dissident rebellion that is Black Zero, Krypton is a powder keg that is on the verge of blowing up. Also, there's the knowledge of a threat from the future in the malevolent super-computer Braniac and a space-faring time traveler who calls himself Adam Strange. Thanks to Adam Strange's help, Seg-El learns his grandfather was right about the oncoming threat about Braniac, who seeks to wipe out life on Krypton to prevent the birth of Superman, which could have grave consequences for the fate of Earth and the rest of the universe when you think about it.
The series definitely makes the most out of its premise. It definitely makes the most out of exploring the mythology and lore around Krypton. It's not a subject matter that really gets covered a lot in film and TV.
It definitely appears the writers throw in a few twists with the time travel aspect. Due to the time travel, it creates more doubt around what will take place or what is supposed to take place. Case in point, Adam Strange has traveled back in time with Superman's cape.
Also, another major DC and Superman rogue is present in the story from the future in the from of Dru-Zod, played by Colin Salmon. Salmon is an incredibly underrated talent, and he definitely brings something interest to the table as Zod. It definitely plays up the more pragmatic side of Zod, while an enemy of Superman, someone who is desperate to save its home world and prevent its destruction. It actually presents an interesting dilemma when this comes to light in the story. What would some benevolent Kryptonians do when confronted with the reality of Krypton's fate? Strange is there to save Superman. But what if saving Krypton means preventing the birth of Superman? What if the only way to make Superman born is to condemn Krypton and the lives of millions of innocents to its fate? Those are the more interesting conflicts and aspects for the first season of the show.
The romances for the show are a little on the melodramatic side. In the world of the show, Krypton is a very organized society, where it seems the government decides everything for you in terms of your rank, social status, and even who you marry and start a family with. People are not allowed to choose who they essentially wed. Having a child is also as simple as getting your DNA sampled out of your fingertip in a lab. But Seg-El has a forbidden romance with his longtime love, Lyta-Zod. So yeah, the show takes the conflict of the Zod and Superman relationship a few steps further by making their ancestors star-crossed lovers.
While I definitely have some doubts about how long Krypton can maintain its story through its run with all the time travel elements, the show has been compelling enough to keep me wanting to tune in for more and see what will ultimately befall Superman's ancestors.
The show does offer a lot of intrigue regarding the current state of Krypton. It appears the planet is already in bad shape at the start of the series. It's stopped rotating, making it quite chaotic. The humanoid population is forced to live in underground compounds or domed cities. It appears at the start of the show, Krypton is very much a world in decline, so its doomed fate seems inevitable.
BLU-RAY & DVD FEATURES
•Krypton : 2017 Comic – Con Panel
•Krypton : Bringing the Home World to Life
•A Lost Kingdom: Life on Krypton
•Gag reel
•Deleted Scenes
10 ONE – HOUR EPISODES
1.Pilot
2.House of El
3.The Rankless Initiative
4.The Word of Rao
5.House of Zod
6.Civil Wars
7.Transformation
8.Savage Night
9.Hope
10.The Phantom Zone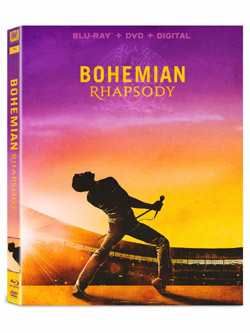 Bohemian Rhapsody is the story of Queen and their dynamic frontman, the late-great Freddie Mercury. Produced with a lot of input, and costume and prop contributions from Queen's Brian May & Roger Taylor, the film attempts a look at Queen from the beginning, to their performance at Live Aid in July 1985, called by many the best rock performance of all time.
A lot has been said about the quality of Bohemian Rhapsody as a film, and as the story of Mercury's life. The consensus by most critics seems to be that it lets Mercury down, and Taylor and May were given far too much input into the story, leading to an idealized version of themselves, and a shortfall in portraying the realities of Mercury's life. Meanwhile, the general public has embraced the film, leading to a worldwide gross of over $840 million. Something we usually only see for superheroes or other huge action films these days. Star Rami Malek has won Golden Globes, BAFTAs, Oscar and more for his phenomenal portrayal of Mercury, and the film itself won the Golden Globe for Best Picture.
Director: Bryan Singer
Writers: Anthony McCarten, Peter Morgan, Stephen J. Rivele, Christopher Wilkinson
Starring: Rami Malek, Ben Hardy, Gwilym Lee, Joseph Mazzello, Allen Leech, Lucy Boynton
Producers: Robert De Niro, Graham King, Brian May, Jane Rosenthal, Roger Taylor, Bryan Singer
Powerful Performance by Viola Davis in Widows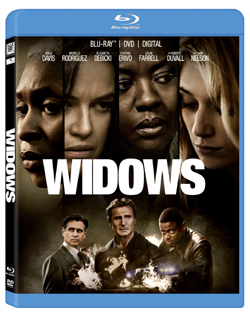 Adapted from the 1983 British TV mini-series, Widows is set against the backdrop of present-day Chicago. The film opens with a heist gone wrong. Harry Rawlings (Liam Neeson) and his crew are blown up in a van while trying to steal a few million dollars, which belonged to drug dealer-turned-politician Jamal Manning (Brian Tyree Henry).
Jamal Manning is running for local office and is going head-to-head with Jack Mulligan (Colin Farrell), a wealthy man whose racist father (Robert Duvall) doesn't approve of some of his son's choices. The political themes come through as Jamal and Jack use their own strategies to win votes.
When Jamal realizes he's lost $2 million due to the heist going bad, he sends his sadistic brother Jatemme (Daniel Kaluuya) to do the dirty work. Jamel pays a visit to Harry's widow, Veronica (Viola Davis), and tells her she only has one month to come up with $2 million. We are then taken into her world through flashbacks. The intimate moments between Harry and Veronica hint at a world of pain that they suffered, and we are only privy to some of their secrets at this point.
When Veronica finds Harry's book filled with details of his heists, including a new one that would bring in $5 million, she contacts the widows of Harry's former accomplices to plan the heist. We are introduced to Alice (Elizabeth Debicki), who was abused by her husband; Linda (Michelle Rodriguez), a mother of two whose husband was a gambler; and Amanda (Carrie Coon), who stays out of the scheme for her own reasons.
They also bring in Belle (Cynthia Erivo), a part-time babysitter who shows she has the street smarts to be a part of their plan. Using Harry's book, the widows plan a heist that no one sees coming.
Bonus Blu-ray features include:
60 minutes of additional content, including behind-the-scenes footage, interviews with the cast and crew, and filming on set.
Gallery
Widows Unmasked
A Chicago story
Assembling the Crew:Production
The Scene of the Crime Locations
Plotting the Heist
The Story
First Man - ON 4K ULTRA HD, BLU-RAY™ AND DVD JANUARY 22, 2019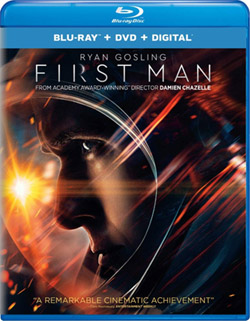 Intimate Portrayal of an American Icon
First Man is based on the book First Man: The Life of Neil A. Armstrong by James R. Hansen. First Man opens in 1961 with Neil Armstrong (Ryan Gosling) as a test pilot for NASA. A humble, quiet man, Armstrong was facing difficulty at work and heartbreak at home. He had several high profile crashes that worried his superiors. His beloved two-year-old daughter, Karen, had an inoperable brain tumor. Neil and his wife, Janet (Claire Foy), held their family together during her sickness. Karen's tragic death devastated the Armstrong family. In 1962, Neil was chosen to be an astronaut in Project Gemini. The mission was to successfully rendezvous a manned capsule with an orbiting spacecraft. The Armstrongs jumped at the chance to start anew. But the space race between the Soviet Union and the United States was distinctly in the Communists favor. NASA chartered a bold new mission, Project Apollo; with a goal to land an astronaut on the moon's surface by the decade's end. The astronomical effort was fraught with horrific tragedy and setbacks. During this time, Neil Armstrong had proven to be supremely capable under dire circumstances. He is chosen to command Apollo 11, the lunar mission. Janet is terrified of the risk, but Neil was resolutely driven by the memory of his daughter. First Man is ten years in the life of Neil Armstrong. It's a fascinating character study of a great man stricken by grief.
Directed by Damien Chazelle.
Starring:  Ryan Gosling, Claire Foy, Jason Clarke, Kyle Chandler, Christopher Abbott, Patrick Fugit, Ciaran Hinds, Ethan Embry, Olivia Hamilton, Lukas Haas, Shea Whigham, Corey Stoll, Brian d'Arcy James, Cory Michael Smith, J.D. Evermore, John David Whalen, Kris Swanberg, Skyler Bible, Ben Owen, William Gregory Lee, Steven Coulter, Shawn Eric Jones, Brady Smith, Gavin Warren, Luke Winters, and Pablo Schreiber.
4K UHD, BLU-RAYTM, DVD & DIGITAL BONUS FEATURES:
Deleted Scenes
Shooting for the Moon – Take an intimate look at the production of FIRST MANand the collaborative relationship between Director Damien Chazelle and Ryan Gosling.
Preparing to Launch – It's difficult to believe that FIRST MANis the first major feature film to tell the journey of Apollo 11. Hear from Director Damien Chazelle and his cast why now is the time to tell the story of this historic event.
Giant Leap in One Small Step – A heroic character study, FIRST MANsheds light on all the hard working individuals that got us to the moon and back.
Mission Gone Wrong – Watch as Ryan Gosling reenacts a test piloting sequence gone terribly wrong. Go behind the scenes to see how he trained to nail the landing, performing the majority of his own stunts.
Putting You In the Seat – Through the use of innovative technology, most of FIRST MANwas shot in-camera. Take an in-depth look behind the lens of this epic film.
Recreating the Moon Landing– Filmed in IMAX to show the vastness of the moon, find out all that it took to recreate the most famous moment in NASA history.
Shooting at NASA – Hear from Ryan Gosling and Director Damien Chazelle on how shooting at NASA brought unparalleled authenticity to FIRST MAN.
Astronaut Training – Go behind the scenes of the three day boot camp each of the actors underwent prior to filmingFIRST MAN.
Feature Commentary with Director Damien Chazelle, Screenwriter Josh Singer and Editor Tom Cross
Red vs. Blue: The Shisno Paradox Blu-Ray + DVD Combo Pack on January 1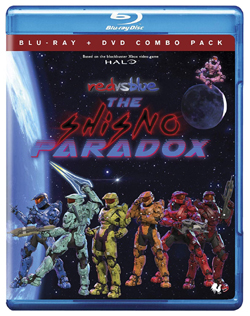 Red Vs. Blue follows two groups of soldiers in the distant future who are battling for control of the least desirable piece of real estate in the known universe: a box canyon in the middle of nowhere.
"The passionate fan base of Red vs. Blue is one of the main reasons why it is the longest running web-series on the internet," said Joe Nicolosi, Director of Red vs. Blue. "We're thrilled to offer up a new cosmically crazy adventure with these colorful characters for all of our fans – new and old."
In Red Vs. Blue: The Shisno Paradox, a simple trip out for pizza ends with the Reds and Blues scattered and lost in time. Their ridiculous adventures in history inadvertently make them pawns in a war between Gods and Titans, which has been raging since before the dawn of time.
The Red Vs. Blue franchise, which is based on the best-selling Xbox video game Halo, has had over one billion total views online with over one million DVDs sold. The Blu-ray + DVD Combo Pack and digital release are jam-packed with bonus features including behind-the-scenes, director/writer commentary and crew photos.
I really enjoyed The Shisno Paradox it left me looking forward to the next installment in this series. Fans of the series will love it and if you're a newcomer to the series you can jump right in.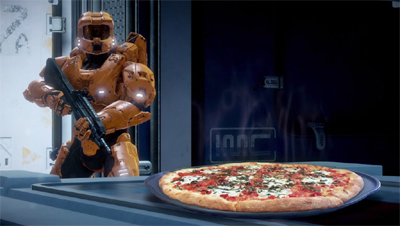 The Oath arrives on Digital 12/28 and DVD 1/8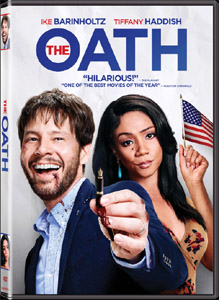 'The Oath' : Tiffany Haddish and Ike Barinholtz Face a Divided America at the Dinner Table on Thanksgiving.
The Oath is a satirical political comedy.
The United States government has put into place the "loyalty oath" for the population to sign. It becomes a major point of contention for the country. If you sign it, you get "perks" and if you don't… well, you could be taken away by the newly created Citizens Protection Unit (CPU) and never be heard from or seen again. The government claims you won't necessarily be penalized for not signing, but the implication is that you're not a patriot if you don't.
The movie centers around Chris (Ike Barinholtz), a seemingly well-off man living with his wife, Kai (Tiffany Haddish) and their daughter in the suburbs of somewhere. Chris is always irate about the news, but there's an addiction to it as well. He wants to constantly be in the know, even if it drives up his blood pressure and tests the patience of his family. His views don't exactly coincide with the ideas of his family, which includes his brother, Pat (Jon Barinholtz), mother and father (Nora Dunn and Chris Ellis), and Pat's girlfriend, Abbie (Meredith Hagner). The only person he gets along with in his family is his sister, Alice (Carrie Brownstein). But as the deadline to sign the loyalty oath approaches, which is right around Thanksgiving, and it becomes harder and harder to not discuss politics at the family dinner.
Then, on Thanksgiving Day, there's a knock at the door. Two agents from the "CPU," an upstart division within Homeland Security, want to question Chris based on a complaint that he attempted to persuade someone from signing the oath. John Cho and Billy Magnussen play the agents with a good cop-bad cop dynamic, Cho attempting to keep the peace while Magnussen constantly baits with partisan talking points. Chris refuses to be questioned and the agents refuse to leave, and so it begins and everything takes a turn for the worse.
Director: Ike Barinholtz
Writer: Ike Barinholtz
Starring: Ike Barinholtz, Tiffany Haddish, Jon Barinholtz, Nora Dunn, Carrie Brownstein, Chris Ellis, Meredith Hagner, Billy Magnussen, John Cho, Jay Duplass.
DVD/DIGITAL SPECIAL FEATURES
Deleted Scenes
"Fake News or Facts" Featurette
"Turkey Day Trauma" Featurette
Photo Gallery
Theatrical Trailer
Halloween is currently available on Digital HD, and it will be available on 4K Ultra HD, Blu-ray and DVD on January 15!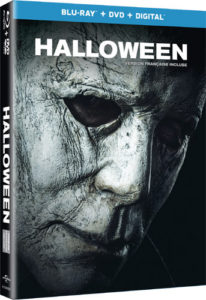 It's been nearly a decade since we last saw Michael Myers grace the silver screen in Halloween. But unfortunately it lacks all the suspense, frightening scares, terror from the 1978 original.
Halloween 2018, picks up forty years after the infamous events that took place in 1978 when Laurie Strode (Jamie Lee Curtis) narrowly escaped with her life after her encounter with the deranged masked serial killer Michael Myers. A team of investigative journalists decide to dig deep into the case and venture to Haddonfield on the eve of the 40th anniversary of these tragic events. Meanwhile, Laurie has spent the last four decades preparing for Michael's inevitable escape, at great cost to her personal life. Her reclusive nature and lingering trauma have strained her relationship with her daughter Karen (Judy Greer), who is trying to keep her own daughter Allyson (Andi Matichak) away from her grandmother. Unfortunately, Laurie's worst fears are realized and Michael once again manages to escape and he's got decades worth of blood lust to get out of his system. The Strode family will have to come together in order to survive the night, leading to a long-awaited rematch between Laurie and Michael.
Cast: Jamie Lee Curtis, Judy Greer, Will Patton, Nick Castle, Andi Matichak, Omar J. Dorsey.
Bonus features with deleted & extended scenes include:
Back in Haddonfield: Making Halloween

The Original Scream Queen

The Sound of Fear

Journey of the Mask

The Legacy of Halloween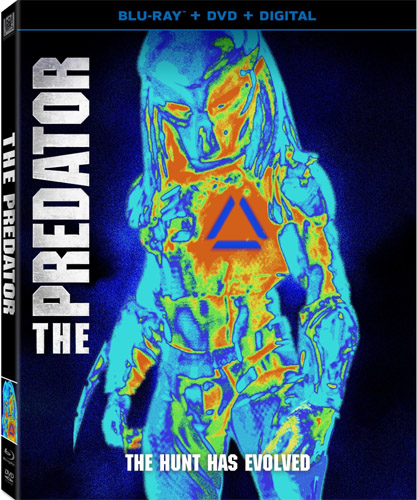 The movie kicks off with a Predator crash-landing on Earth. An unlucky soldier by the name of Quinn McKenna (Boyd Holbrook) who was just doing his job happens to witness the whole thing. He rightfully assumes nobody will believe him and decides to secure some proof. That turns out to be a decision that comes with consequences. His young son, who suffers from Asperger's, gets his hands on the alien gear and that leads the fight straight to the suburbs. All the while, a mysterious government body is very interested in what the Predators can teach us and what it is they want with our planet. It turns out that the already lethal hunters have been genetically upgrading themselves with DNA from other species. Now, it's up to McKenna and a group of battle-hardened and eccentric soldiers to save the day.
Starring: Boyd Holbrook, Trevante Rhodes, Jacob Tremblay, Keegan-Michael Key, Olivia Munn, Thomas Jane, Alfie Allen and Sterling K. Brown.
 
The Predator Digital, 4K Ultra HD™, Blu-ray™ & DVD SPECIAL FEATURES
Deleted Scenes

A Touch of Black

Predator Evolution

The Takedown Team

Predator Catch-Up

Gallery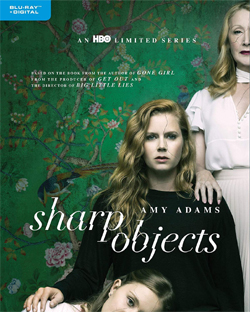 This psychological Drama is based on the book of the same name by Gillian Flynn and is created for HBO specifically by Marti Noxon and directed by Jean-Marc Vallée.
The series also has some parallels to Big Little Lies and True Detective in terms of its formula, where it shows key events from the past that links to the present plus a sprinkle of Twin Peaks thrown in for good measures. As a result, it makes for some great problem solving by the viewer and really adds to the overall atmosphere of this dark and at times disturbing drama.
The story is definitely worth watching, it revolves around newspaper reporter Camille Preaker (Amy Adams) who is an alcoholic and also spent time in a psychiatric hospital for self-harm which probably made things worse for her.
However when her home town of Wind Gap suffers the grisly murders of two teenage girls, her editor Frank (Miguel Sandoval) sends her back home in order to write a story about how this affecting the town much to her disdain. Frank also hopes this might set her on the right path again and without alcohol.
With that said, this catalyst was sparked by the death of her sister that has led Camille down a dark and lonely road, particularly that she has lost the love of her mother and socialite Adora (Patricia Clarkson). Clarkson plays this damaged and unlikable character very well and needless to say, just about everyone in this town has their own demons that all cross paths with the main characters.
Another key character is Detective Richard Willis (Chris Messina) who has been sent to the town of Wind Gap from Kansas City in order to help the local and perhaps incompetent authorities in solving the murders of these young girls. Like Camille, this character has his own secrets as does her family like her step-father Alan (Henry Czerny) and half-sister Emma (Eliza Scanlen) .
I only can recommended this 8-episode TV series.
Cast: Amy Adams, Patricia Clarkson, Chris Messina, Eliza Scanlen and Matt Craven.