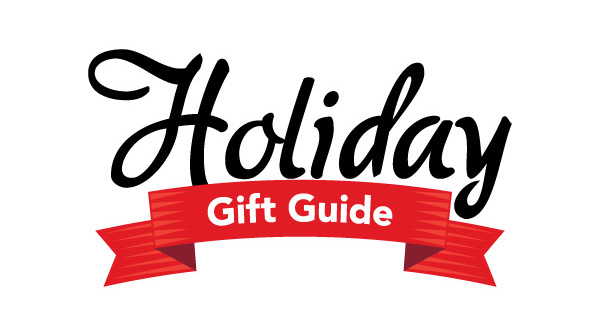 AncestryDNA - A Perfect Gift for the Holidays
AncestryDNA – This holiday season, Ancestry is empowering new discoveries and helping to build meaningful connections through the magic of DNA analysis. Discussing what you each find and comparing what makes each of you unique is a fun way to spark meaningful conversations and create moments that truly connect you at your holiday gathering.
SRP/Retailer: $99 (on sale throughout the holiday season for as low as $59), Ancestry.com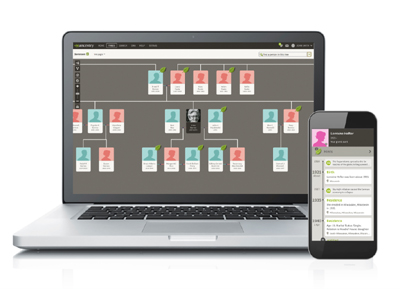 The holiday season is all about creating memories and meaningful connections with loved ones. This year unlock stories about your family that you never knew with the gift of Ancestry.
With an Ancestry subscription, members get access to the world's largest collection of online historical records to learn details about their family that may have been lost through generations, such as where ancestors were born, worked and lived.

Subscriptions are on sale NOW throughout the holiday season, starting at $79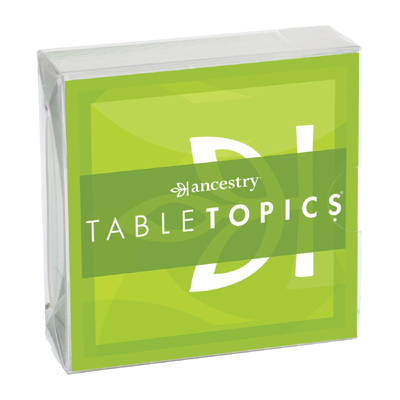 Ancestry edition of TABLETOPICS
FREE with purchase of an Ancestry Gift Membership (while supplies last)

Ancestry edition of TABLETOPICS helps reveal how unique your family stories are.

Questions include:

What is a family tradition that goes back generations?

What is the greatest accomplishment of any one of your ancestors?

In a movie about your family who would play the different members?
SNOOP DOGG AND LUCIDSOUND ANNOUNCE LS50X: SNOOP DOGG LIMITED EDITION HEADSET AVAILABLE FOR PRE-ORDER NOW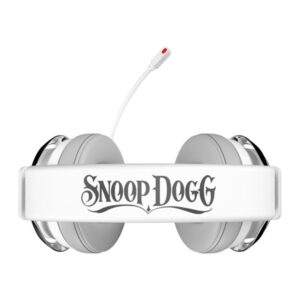 LucidSound, the fastest growing gaming headset brand, announced today that 3,500 LS50X Snoop Dogg Limited-Edition headsets are now available for pre-order at lucidsound.com and gamestop.com. LucidSound announced a partnership with the legendary rapper and gamer earlier this year and have created a flawless headset that features LucidSound signature on-ear controls, 50mm speakers, 20 hour battery life, Snoop Dogg voice prompts and EQ mode, Bluetooth connectivity, a sleek chrome and white look with Snoop Dogg branding, and more.
JBL's Christmas feast for your ears!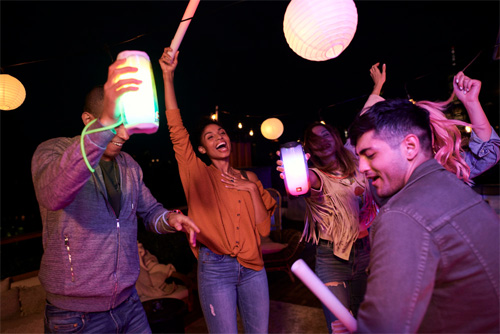 New Pulse, LIVE and Flip turn the volume up on festivities
This year, JBL will deck the halls with amazing musical gifts! From true wireless headphones to portable speakers in fun colours, these epic presents will be music to your ears.
 Light up the dark winter nights with JBL Pulse 4
Forget candles and tinsel and set the mood with the JBL Pulse 4 Bluetooth speaker. High-resolution LED lights beneath the Pulse 4's sleek surface produce stunning light shows that will dazzle the crowd. The Pulse 4 lets you create the mood whether you feel like party time or chill.
JBL Pulse 4 is available now on JBL.com for €229.
Make the beat go on with JBL Flip 5 and PartyBoost
Holiday parties will be even merrier with the new JBL Flip 5 Bluetooth speaker boasting crystal-clear sound, packaged in a rugged waterproof case. With the new PartyBoost tech, you can connect to over 100 PartyBoost-enabled speakers to set the dance floor on fire. With its 12-hour battery life, the Flip 5 will keep the party going on well into the New Year!
The JBL Flip 5 is available now on JBL.com for €129 in a variety of cool colours.
Upgrade your holiday travels with JBL LIVE headphones
Truly wireless and beautifully designed, the JBL LIVE 300TWS headphones keep you connected anytime, anywhere. Using the Ambient Aware function you can hear what's happening around you, so you'll never miss your flight being called. The TalkThru mode allows you to turn the music down and talk to your friends, without removing your headphones. Wondering if it will snow? You have Google Assistant and Amazon Alexa always on hand to get answers straight into your ears. When you need to tune out and focus on the music, the noise-cancelling LIVE 650BTNC over-ear headphones will mute the distractions.
JBL LIVE 650BTNC are available on JBL.com for €199 in black, white and blue.
JBL LIVE 300TWS will be available on JBL.com from November 2019 for €149 in black, white and blue.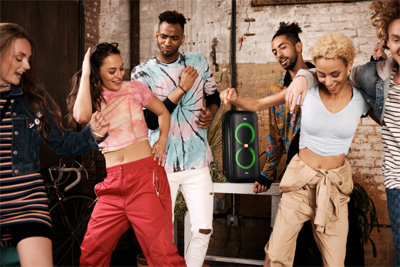 Take your Christmas parties to the next level with JBL Partybox 100
Impress the dancing queens and kings in your life with powerful JBL sound and a dynamic lightshow! With the JBL Partybox 100 Bluetooth party speaker, you'll throw the party of the season. The Partybox 100 is portable and has a rechargeable battery, so you can still make the crowd go wild even when you move on to the after-party.
JBL® Partybox 100 is now available for purchase on JBL.com for €299.
Fill the stocking with JBL JR POP kids' speaker and JBL JR kids' headphones
This Christmas, good things really come in small packages! The JR POP portable kids' speaker can be clipped onto a backpack with the handy strap, and personalized with fun stickers.
The JBL JR heaphones feature a safe 85dB sound and a comfortable fit, so Mum and Dad will get to wrap presents in peace while the kids are listening to their fave tunes.
JBL® JRPOP speaker and JBL JR headphones are now available for purchase on JBL.com for €34,99 and €24,99 respectively.
Great Titles available from Lionsgate
John Wick: Chapter 3 – Parabellum 2- Disc Steelbook Walmart Exclusive
Available Now!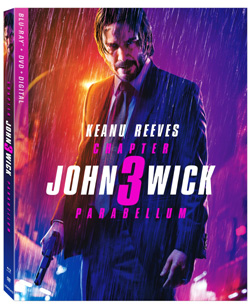 Super assassin John Wick (Keanu Reeves) has a $14 million price tag on his head after killing a member of the High Table, the shadowy international assassins' guild. Now excommunicado, and with an army of the world's most ruthless hit men and women on his trail, John must find a way to survive in this third chapter of the adrenaline-fueled action series. 
 
The John Wick: Chapter 3 – Parabellum 4K Ultra HD Combo Pack, Blu-ray Combo Pack, and DVD will be available for the suggested retail price of $42.99, $39.99, and $29.95, respectively.
APOCALYPSE NOW FINAL CUT
Available Now!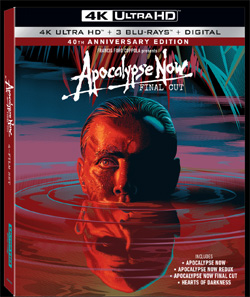 The restored 4-disc Apocalypse Now Final Cut anniversary set also includes the film's Theatrical Cut and Extended Cut (Redux), as well as the acclaimed Hearts of Darkness documentary. Loaded with hours of in-depth special features, the set will also feature the fascinating 2019 Tribeca Film Festival Q&A with Coppola and the prolific Steven Soderbergh (Sex, Lies, and Videotape), which has not been seen or heard outside of the festival until now, and newly discovered behind-the-scenes footage. The Apocalypse Now Final Cut 4K Ultra HD Combo Pack features new, collectable Mondo artwork and will be available for the suggested retail price of $34.99.
THE COTTON CLUB ENCORE
Available 12/10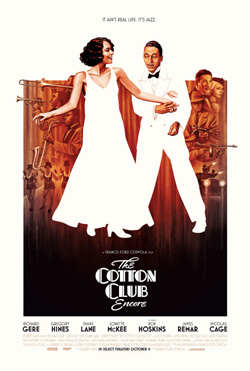 A brand-new and timely cut of Francis Ford Coppola's critically acclaimed 1930s period film The Cotton Club Encore will arrive on Blu-ray, DVD, and Digital on December 10 featuring exclusive new bonus material from Lionsgate.
 
In this lavish, 1930s-era drama, Harlem's legendary Cotton Club becomes a hotbed of passion and violence as the lives and loves of entertainers and gangsters collide. Now, Francis Ford Coppola's extraordinary film is brought to vivid new life in The Cotton Club Encore. Featuring never-before-seen scenes and musical sequences that deepen and enrich the storylines, this remastered and beautifully restored version represents Coppola's fully realized vision of the film.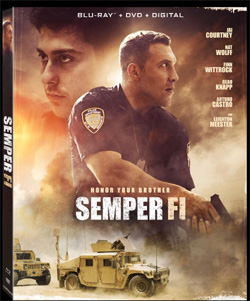 Loyalty, brotherhood, and sacrifice take center stage when Semper Fi arrives on Blu-ray Combo Pack (plus DVD and Digital) and DVD December 3 from Lionsgate. The film is now available on Digital and On Demand. From the producer of Whiplash, the film is a fantastic blend of touching drama and blistering action. Semper Fi stars Leighton Meester (TV's "Gossip Girl"), Jai Courtney (Suicide Squad), Finn Wittrock (TV's "American Horror Story"), Nat Wolff (Paper Towns), Arturo Castro (TV's "Broad City"), and Beau Knapp (Seven Seconds). Semper Fi is a thrilling and heartfelt tale about family, loyalty, and sacrifice that fans of patriotic movies will love.
 
When his reckless younger brother (Nat Wolff) is given an unfair prison sentence, a marine reservist (Jai Courtney) is torn between his by-the-book code and loyalty to family.
 
The Semper Fi Blu-ray Combo Pack and DVD will be available for the suggested retail price of $24.99, and $19.98, respectively.
RAMBO: LAST BLOOD
Available 12/17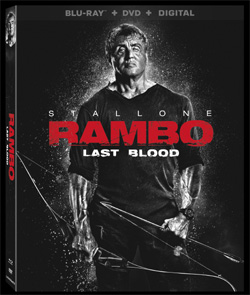 Almost four decades after he drew first blood, Sylvester Stallone is back as one of the greatest action heroes of all time, John Rambo. Now, Rambo must confront his past and unearth his ruthless combat skills to exact revenge in a final mission. A deadly journey of vengeance, Rambo: Last Blood marks the last chapter of the legendary series.
 
The Rambo: Last Blood 4K Ultra HD Combo Pack, Blu-ray Combo Pack, and DVD will be available for the suggested retail price of $42.99, $39.99, and $29.95, respectively.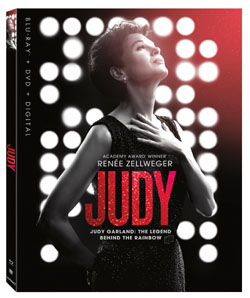 Thirty years after rising to global stardom in The Wizard of Oz, showbiz legend Judy Garland (Renée Zellweger) arrives in London to perform a five-week sold-out run at The Talk of the Town. While preparing for the shows, Garland battles with management, reminisces with friends and adoring fans, and embarks on a whirlwind romance with soon-to-be fifth husband Mickey Deans — all while bravely struggling to overcome intensifying anxiety and physical decline. Featuring some of her best-known songs, the film celebrates the unyielding spirit and matchless talent of "the world's greatest entertainer."
 
Take home Judy and immerse yourself in the world of Judy Garland with a never-before-seen featurette "From the Heart: The Making of Judy," as well as a gallery of stunning images from the film. The Judy Blu-ray Combo Pack and DVD will be available for the suggested retail price of $39.99 and $29.95, respectively.
SCARY STORIES TO TELL IN THE DARK
Available Now!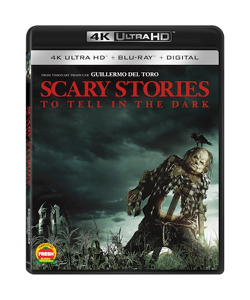 It's 1968 in America. Change is blowing in the wind…but seemingly far removed from the unrest in the cities is the small town of Mill Valley, where for generations the shadow of the Bellows family has loomed large. It is in their mansion on the edge of town that Sarah, a young girl with horrible secrets, turned her tortured life into a series of scary stories, written in a book that has transcended time. For a group of teenagers who discover Sarah's terrifying home, the stories become all too real in this spine-tingling film.
 
Take home Scary Stories to Tell in the Dark and immerse yourself in the terrifying world with exclusive special features, including six featurettes on the 4K Ultra HD, Blu-ray and Digital releases and two featurettes on the DVD looking at the development of the creepiest creatures in the film, as well as the process of taking these classic tales from page to screen!  Experience four times the resolution of full HD with the 4K Ultra HD Combo Pack, which includes Dolby Vision, bringing entertainment to life through ultra-vivid picture quality. When compared to a standard picture, Dolby Vision can deliver spectacular colors never before seen on a screen, highlights that are up to 40 times brighter, and blacks that are 10 times darker.
THE PEANUT BUTTER FALCON
Available Now!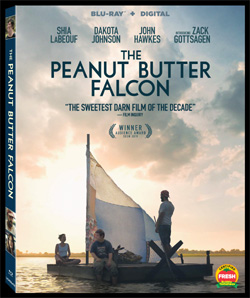 The Peanut Butter Falcon follows Zak (Zack Gottsagen), a young man with Down syndrome who runs away from a residential nursing home to fulfill his dream of attending the pro wrestling school of his idol, The Salt Water Redneck (Thomas Haden Church). On the road, Zak meets Tyler (Shia LaBeouf), a small-time outlaw who becomes Zak's unlikely coach and ally. Together, they set out on a wild, life-changing journey and try to convince Eleanor (Dakota Johnson), a kind nursing-home employee charged with bringing Zak back, to join them.
 
Bring home The Peanut Butter Falcon and celebrate the adventure while diving deeper into the production with a photo gallery and behind-the-scenes featurette. The Peanut Butter Falcon Blu-ray and DVD will be available for the suggested retail price of $24.99 and $19.98, respectively.
CURSE OF OAK ISLAND COLLECTION
Available 12/10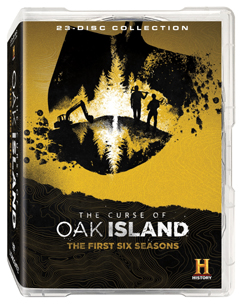 Relive every discovery from the very beginning when the smash hit HISTORY® series The Curse of Oak Island: The First Six Seasons arrives on DVD December 10 from Lionsgate. Uncover every mystery hidden on the historic island right alongside treasure hunters Rick and Marty Lagina as you gear up for the premiere of the series' seventh season. The Curse of Oak Island: The First Six Seasons DVD will be available for the suggested retail price of $59.98.
3 FROM HELL
Available Now!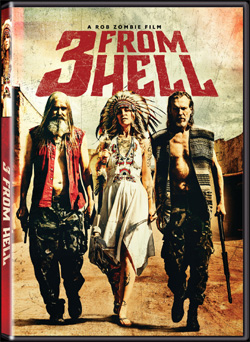 First there was House of 1000 Corpses. Then there was The Devil's Rejects. Now, from writer-director Rob Zombie, comes the next blood-soaked chapter in the most violent crime saga in movie history — 3 From Hell. After barely surviving a furious shootout with the police, Baby Firefly (Sheri Moon Zombie), Otis Driftwood (Bill Moseley), and Captain Spaulding (Sid Haig) are behind bars. But pure evil cannot be contained, and a firestorm of murder, madness, and mayhem will be released in this terror ride to Hell…and back.
 
Take home 3 From Hell and immerse yourself in its blood-soaked world with exclusive and extensive special features, including an audio commentary with director Rob Zombie and a 4-part "making of" featurette. Additionally, the 3 From Hell 4K and Blu-ray discs will feature the unrated cut, even more sadistic and terrifying than the theatrical version of the film. The 3 From Hell 4K Ultra HD Combo Pack, Blu-ray Combo Pack, and DVD will be available for the suggested retail price of $29.99, $24.99, and $19.98, respectively.
THE BLACK STRING
Available Now!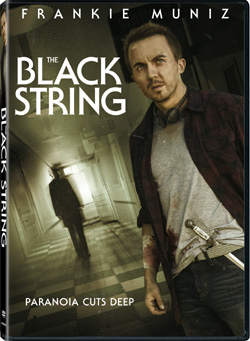 Frankie Muniz plays Jonathan, a lonely twenty-something, stuck in his hometown working night shifts at the local convenience store. When an unexpected encounter with a mysterious woman turns his life upside down, Jonathan is stricken by illness and nightmarish visions. Friends and family believe he's losing his mind, but Jonathan is convinced he's the target of something far more sinister. The Black String DVD includes an audio commentary, making-of featurette, deleted scenes, and alternate takes, and will be available for the suggested retail price of $19.98.
The Gallows Act II
Available 12/24!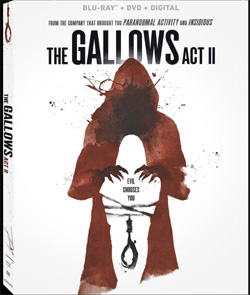 When teenage vlogger and aspiring actress Auna Rue logs onto a sinister website, she's trapped in the malevolent world of a cursed stage play, The Gallows. After performing a passage from the play for her tiny online fan base, Auna instantly achieves the stardom she seeks — as well as a twisted challenge from a deadly spirit (The Hangman) in this nightmarish supernatural thriller from the company that brought you Paranormal Activity and Insidious. The Gallows Act II Blu-ray™ Combo Pack and DVD include an audio commentary with the filmmakers, a never-before-seen making-of featurette, and deleted scenes, and will be available for the suggested retail price of $24.99 and $19.98, respectively.
The DELSEY holiday gift guide features something for every traveler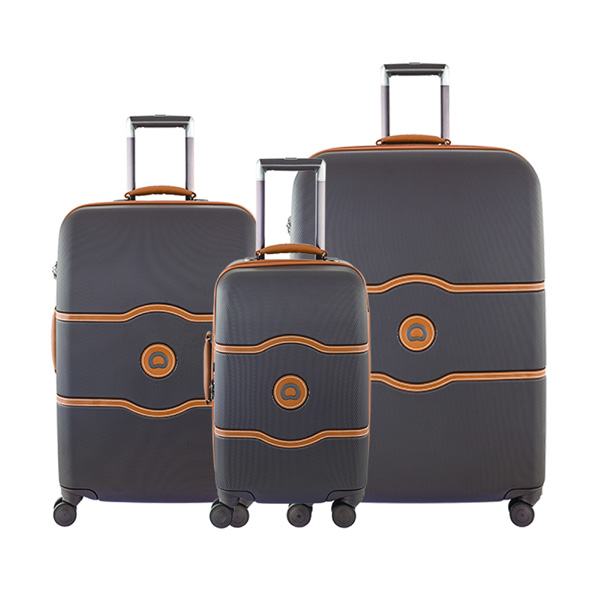 Each DELSEY collection is created to provide travelers with the smart accompaniment they need for confident travel… #theconfidentmove
DELSEY, the iconic French luggage brand with over 70 years of innovation, timeless quality and audacious design, has just revealed their holiday gift guide. With four collections that embrace the smart luggage features and design DELSEY is internationally recognized for, this gift guide includes something for every traveler!
For the power player  
The new DELSEY Executive Collection is designed for the business elite, with durability, sophistication and best-in-class features. Security is prioritized with the DELSEY patented Zip SECURITECH®, which is 3 times stronger than regular zippers ensuring items stay safe en route. There are nine to ten pockets on each upright for maximum organization and easy packing. Understanding that smooth maneuverability is a priority, enabling travelers to serenely pass from one environment to another, DELSEY's Dual-Advanced™ Wheel system creates versatility and empowers travelers with the mobility they need as they switch from 4 to 2 wheel.  
For the flamboyant fashionista
The DELSEY Comete 2.0 collection is perfect for fun, style mavens who like to take every adventure to the next level. Available in blue, purple or grey, and featuring the scratch-resistant twill finish, there is a DELSEY Comete 2.0 to match every ensemble! This well thought out luggage is a hard-side collection for travelers seeking superior value and convenient clamshell packing. Gifting this collection is guaranteed to give girls and guys an accessory they will appreciate on every trip!
For the softhearted sweetheart
Sweet, supple, and designed to accompany women anytime, anywhere, DELSEY reinvented soft-side luggage with Montrogue. Elegant and sophisticated, the exterior is finished with gold metal and vegan leather. Clever packing options include unique 50/50 split for clamshell design that was previously limited to hard-side cases, and several interior and exterior zipped pockets. Feminine and refined, the comprehensive collection includes everything from a beauty case with a shoulder strap to a backpack that includes a padded lap-top sleeve, carry-on duffel, and 25 inch upright, for the gift gives on every adventure!
For the classic character
For those that admire French flair, the Parisian vintage-chic DELSEY Chatelet collection will add a little savoir faire to each voyage. Tan vegan leather accents highlight the textured hard-side case which comes in champagne or chocolate, for his or her looks. The DELSEY Stop-and-Go brake system simplifies travel by locking the front two wheels of the case, preventing the case from rolling away in high-traffic areas like airport check-in or public transit. Packing is fun with the interior, lined with removable rich Bordeaux fabric to keep the case clean and fresh, trip after trip!
DELSEY luggage is available online, at www.delsey.com, and in department stores and specialty luggage shops.
Peanuts Holiday Collection 70th Anniversary Limited Edition – Available October 1, 2019 in a Collectible Blu-ray™ Giftset and Available Now on Digital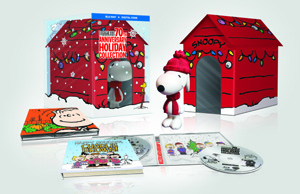 Good grief! The legendary Peanuts comic strip turns 70 and to celebrate the occasion, Warner Bros. Home Entertainment will release a gorgeous, collectible Blu-ray™ giftset comprised of three iconic animated holiday specials packaged in a limited edition Snoopy doghouse giftset! Titled Peanuts 70th Anniversary Holiday Collection Limited Edition, this collection includes It's the Great Pumpkin, Charlie Brown, A Charlie Brown Thanksgiving and A Charlie Brown Christmas, as well as six additional Peanuts specials that are re-mastered/restored, plus brand-new special features. All nine specials are released on Blu-ray™ with a digital copy. This must-own box set comes with two additional, keepsake collectibles, including an exclusive Snoopy figurine and a Charlie Brown holiday book. This is a numbered, limited edition set with only 25,000 total sets available. It's the perfect idea for seasonal gift-giving! Peanuts 70th Anniversary Holiday Collection Limited Edition retails for $99.99 SRP ($141.00 in Canada). The six additional specials include: It's Magic, Charlie Brown, Charlie Brown's All-Stars, The Mayflower Voyagers, Play it Again, Charlie Brown, It's Christmastime Again, Charlie Brown and It's Flashbeagle, Charlie Brown.
A Cinderella Story: Christmas Wish – Available on Digital October 15, and on Blu-ray™ Combo Pack and DVD October 29: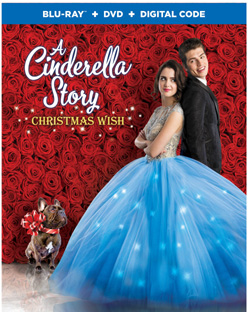 Break out the mistletoe and holly and get ready to sing and dance as Warner Bros. Home Entertainment releases A Cinderella Story: Christmas Wish. Relive the beloved timeless tale of Cinderella with a modern-day holiday twist! The enchanting all-new original movie stars Laura Marano (Disney's Austin and Ally) as Kat Decker, Gregg Sulkin (Marvel's Runaways, Faking It, Wizards of Waverly Place) as Dominic Wintergarden, Barclay Hope (Riverdale) as Terrence Wintergarden, three-time Leo® Award winner and Hallmark Channel favorite Johannah Newmarch (When Calls The Heart, Garage Sale Mystery franchise) as the cruel stepmother Deirdra Decker, Isabella Gomez (One Day at a Time) as Kat's best friend Isla, and evil-stepsisters Joy and Grace are played, respectively, by Lillian Doucet-Roche (The Miracle Season) and Chanelle Peloso (Syfy's Deadly Class). A Cinderella Story: Christmas Wish will be available on Blu-Ray™ Combo Pack for $24.98 SRP ($34.97 in Canada) and DVD for $19.98 SRP ($24.99 in Canada) as well as on Digital for $19.99 SRP. The Blu-ray Combo Pack (and Blu-ray in Canada) include a digital version of the film. This is the fifth installment in the A Cinderella Story movie series, and first one with a Christmas theme. Other titles include A Cinderella Story (Hilary Duff), Another Cinderella Story (Selena Gomez), A Cinderella Story: Once Upon a Song (Lucy Hale) and A Cinderella Story: If the Shoe Fits (Sofia Carson).
The Big Bang Theory: The Complete Series - Available Now on Digital, and on Blu-rayTM November 12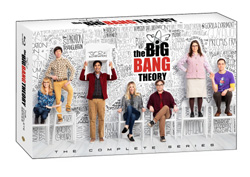 For years, fans have been delighted watching their favorite physicists Leonard (Johnny Galecki) and Sheldon (Jim Parsons) navigate the universe and everyday life along with Penny (Kaley Cuoco), and fellow scientists Howard (Simon Helberg), Raj (Kunal Nayyar), Amy (Mayim Bialik) and Bernadette (Melissa Rauch), as well as other beloved characters. The Big Bang Theory: The Complete Series, includes all 279 original episodes from 12 seasons of the top-rated sitcom, and is available for fans to own on DVD ($179.99) and a premium Limited Edition Blu-ray ($249.99 SRP). The complete set will feature nearly 12 hours of extras along with an additional disc including three exclusive and never-before-seen featurettes! The special Limited Edition Blu-ray Boxset comes in a beautiful lay-flat book with a fun pop-up and includes a digital copy.
Scooby-Doo, Where Are You! The Complete Series Limited Edition 50th Anniversary Mystery Machine – Available Now on Blu-ray™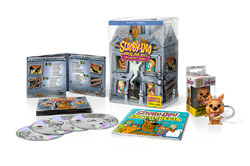 Jinkies! Warner Bros. Home Entertainment salutes that lovable Great Dane, Scooby-Doo and the Mystery Inc. gang with the release of Scooby-Doo, Where are You!: The Complete Series Limited Edition 50th Anniversary Mystery Mansion. This release is packaged in an eye-catching, limited edition collectible mystery mansion giftset that includes all 41 episodes of the original series, Scooby-Doo! Where are You!, released on Blu-ray™ for the first time, as well as a Digital Copy of the series. This must-own box set has some fun extras. The set contains all-new HD content and Scooby-Doo collectibles including an exclusive Scooby-Doo Funko keychain, and a mini Scooby-Doo Encyclopedia. Scooby-Doo, Where are You!: The Complete Series Limited Edition 50th Anniversary Mystery Mansion retails for $89.99 SRP.
Batman Beyond: The Complete Series Limited Edition - Available on Digital October 15, and on Blu-ray™ October 29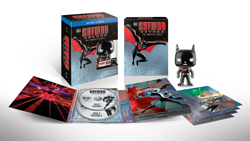 Batman Beyond, the landmark animated television series that illuminated the imagination of a new generation of Batman fans with its creation of an altogether new hero, is celebrating its 20th anniversary – and you get the gift! Warner Bros. Home Entertainment has remastered the heralded series for its first-ever presentation on Blu-ray™ in the all-encompassing Batman Beyond: The Complete Animated Series Limited Edition. The extraordinary package features approximately 1,500 minutes of entertainment spread over four Blu-ray™ discs, plus the two bonus discs of enhanced content. In addition to a newly-remastered Blu-ray presentation of Batman Beyond: Return of the Joker, there are 15 featurettes on the bonus discs, highlighted by two new inside looks at the beloved television series, led by Nostalgic Tomorrow, a gathering of Batman Beyond production talent and cast led by executive producer Bruce Timm and actors Kevin Conroy and Will Friedle, the voices of Batman and Terry McGinnis, respectively. The bonus discs also spotlight four episodes with audio commentary from Timm and select members of the production team.
Gotham: The Complete Series – Available Now on Blu-rayTM, DVD and Digital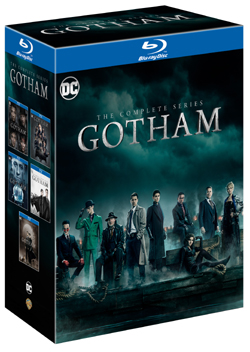 Gotham: The Complete Series, which includes all five seasons of the hit Gotham series, is available for fans to own on Blu-ray and DVD for $112.99 / 99.99 SRP. From character origins to the final episodes of the hit DC/WBTV series that lay the foundation for the city's iconic future, the release is the perfect gift for veteran fans and newcomers alike. The series features an all-star cast lead by Ben McKenzie (The O.C., Southland), Donal Logue (Grounded for Life, Vikings), David Mazouz (Touch), Sean Pertwee (Elementary), Robin Lord Taylor (The Walking Dead), Erin Richards (The Quiet Ones), Camren Bicondova (Gotham Stories), Cory Michael Smith (Carol) and Chris Chalk (12 Years a Slave). Shane West (A Walk to Remember) is also introduced in the as the iconic DC Super-Villain, Bane for the final season. Developed by Bruno Heller, the series is executive produced by Heller, Danny Cannon and John Stephens. Based on the DC characters, Gotham is produced by Warner Bros. Television.
Kaleido Concepts, Stylish Travel Essentials Brand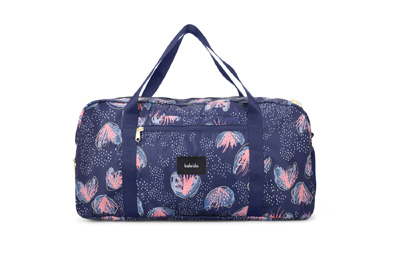 New Kaleido Concepts Packable Duffel Bag
Product Name: Packable Weekender Duffel Bag in Indigo Reef

MSRP: $79

When did it hit the market: November 2019

Link to purchase: https://www.kaleidoconcepts.com/products/indigo-reef-packable-weekender-duffel-bag

Product description: Perfect companion for your overnight and weekend adventures. It's got plenty of space inside, and also folds into its own front pouch when you're not using it. The duffel comes with a luggage attachment, and multiple zippered pockets are handy for your phone, ID, keys, and wallet. An internal zippered compartment is also available to separately store shoes or laundry. The detachable and adjustable shoulder strap makes it easy to sling over one shoulder or use the sturdy handles to carry by hand. 
Popular Kaleido Concepts Packable Backpacks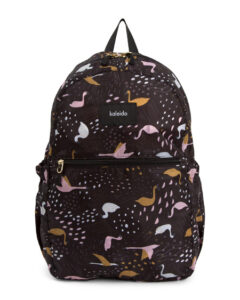 Product Name: Packable Backpack in 7 prints

MSRP: $49 – $59

When did it hit the market: July 2018 – November 2018

Link to purchase: https://www.kaleidoconcepts.com/collections/convertible-backpacks

Product description: This is not your typical backpack. Drawing from origami elements, this super lightweight at 5.2 ounces, yet durable with water-resistant ripstop fabric, this backpack was designed to be convenient, versatile, and personally expressive. With bottle holders and an ability to fold into itself, it's great for urban adventures, hikes, the gym, and everyday exploration.
Popular Kaleido Concepts Packable Large Tote Bag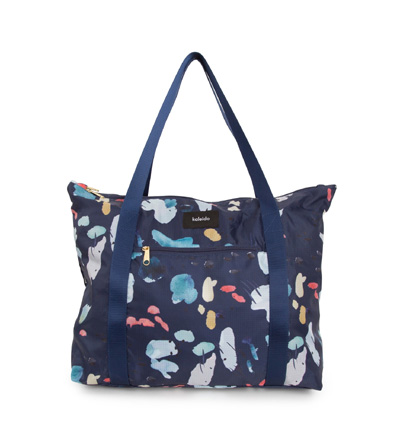 Product Name: Packable Large Tote Bag in 7 prints

MSRP: $54 – $64

When did it hit the market: July 2018 – November 2018

Link to purchase: https://www.kaleidoconcepts.com/collections/convertible-tote-bags

Product description: This lined large tote bag is full of tricks. This tote bag finds the perfect balance between weight at 8.2 ounces, durability with water-resistant ripstop fabric, utility, and personal expression. With pockets that double as luggage attachments and an ability to fold into itself, it's great for day trips, shopping, the gym, and kids and baby necessities.
Popular Kaleido Concepts Packing Cubes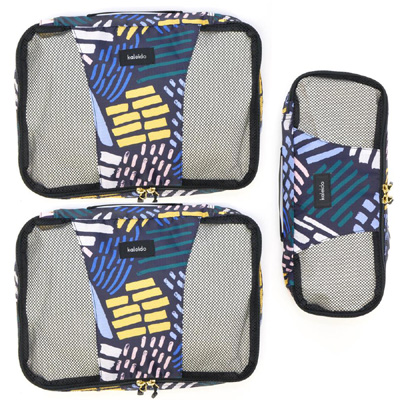 Product Name: Packing Cubes in 4 prints

MSRP: $22-24

When did it hit the market: October 2018 – October 2019

Link to purchase: https://www.kaleidoconcepts.com/collections/packing-cubes

Product description: These packing cubes will help you fit more and organize better when you pack for your travels. They are ideal for organizing your suitcase or travel bags, whether it's by type of clothing or accessory or by the person. It features a mesh top panel for easy identification of contents and ventilation. The cubes also include a handle on top for easy handling in and out of bags.
Burke Williams Offers Peace This Holiday Season with Luxurious Gift Card Packages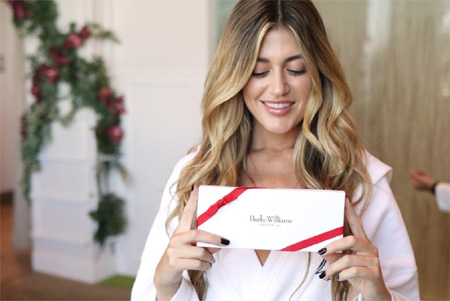 Receive the Ultimate Gift of Wellness with "A Year at Burke Williams"
Burke Williams Day Spa is pleased to spread joy this holiday season with four generous gift card packages. California's ultimate self-care destination, Burke Williams offers world-class amenities and a full menu of services for guests to relax, renew, and wash away the stress of the holiday season.
Packages include a variety of signature Burke Williams treatments, including massage therapy, facials, manicures, and pedicures. All packages include a choice of a custom enhancement including Aromatherapy, Hot Stone or Detox for massage therapy and Professional Peel Exfoliation, Illuminating Spray, Stem Cell Spray, or Age Defy Spray for facials. Burke Williams is also giving a generous bonus 3-day spa pass with all packages to extend the transformative spa experience throughout the year. 
Receive "A Present of Peace" for $160 (valued at $215), to indulge in an 80-min Pure Relaxation Massage or a Spa Style Facial with an enhancement of choice. Enjoy a "Mind + Body Holiday" for $270 (valued at $375) with an 80-min Burke Williams Signature Massage and a 50-minute Spa Style Facial plus an enhancement of choice. Indulge in "Ultimate Comfort & Joy" for $500 (valued at $660), including an 80-minute Burke Williams Massage, 80-minute Radiance Facial, massage or facial enhancement of choice, 20-min Herbal Spa Bath, Luxe Spa Manicure and Pedicure with Dazzle Dry, and a pedicure enhancement of choice.

Appreciate ultimate tranquillity with "A Year at Burke Williams" for $1,100 (valued at $1520). This year-long gift package includes 16 individual services or 4 spa days throughout the year that combine multi-sensory Burke Williams treatments.

All holiday gift card packages may be customized to include specific Burke Williams signature services and enhancements, or gifted at a set amount so the recipient may select their preferred services to renew and refresh. Gift certificates are available for purchase at all Burke Williams locations and online to print at home or email directly to loved ones. Packages go on sale Thursday, November 21, and are redeemable at all locations.

Burke Williams will transform this holiday season with the gift of self-care. For information on Burke Williams and to find a spa near you, visit www.BurkeWilliamsSpa.com or call 1-866-239-6635.
Breakthrough Golf Technology - Stability Putter Shaft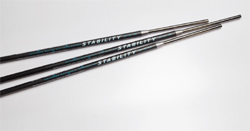 The Stability Shaft from Breakthrough Golf Technology. Breakthrough Golf uses scientifically advanced multi-material design with geometries never before used in a putter shafts. The Stability shaft has a unique look and a more solid feel than a traditional steel putter shaft.
Stability Armlock Putter Shaft is designed with the same advanced technology and performance benefits as the original Stability shaft. The Armlock Stability will feature a steel core wrapped with a highly twist-resistant outer graphite wrap, that reinforces flexural rigidity; over the typical flex point of the shaft, which is closer to the putter head. 
The Stability Shaft replaces 50-year old steel-shaft technology. Steel putter shafts stress during the motion of the stroke, which results in the putter face not returning square to the target line. Stability helps golfers make more putts and reduces 3-putts with better distance control.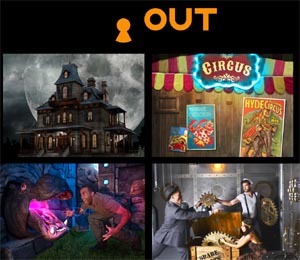 Give a spectacular and fun experiential gift this year by giving a 60out gift card. Home to Los Angeles' most popular escape rooms, 60out presents unique and interactive live-action adventure games. The company was voted Best Set Design (2016) and Top 10 Escape Rooms (2017) by Forbes Magazine and USA Today, respectively. Today, 60out has 23 rooms with plans to open two more before the end of the year. The rooms are housed in seven locations throughout Los Angeles—Hollywood, West Hollywood, Marina Del Rey, West LA, Silver Lake, Koreatown, and Downtown LA. 60out Escape Rooms is the go-to escape for A-list celebs, sports teams, and large corporations.
Most recently, the company partnered with Sony Pictures Entertainment to create an escape room inspired by the blockbuster film Jumanji: Welcome to the Jungle, located at our Melrose property.
For more information on 60out visit
Holiday Gift Guide for the Hollywood Fan!!!
As the holiday season is upon us it's time to start thinking of gifts for everyone in the family. Luckily, Screenbid is your one stop shop this season to find the perfect present for everyone on your list! Los Angeles based company, Screenbid, brings your favorite TV shows and movies to life by providing 100% authentic costumes, props, and everything in between to the everyday consumer. With up to 70% off designer fashion brands curated by stylists, you can have your favorite character's signature looks in your closet by purchasing from the Los Angeles store front, online retail store, and online auctions. Best part yet? Most of the collectables are available online for under $100!